Football Clubs and Their Biggest Sponsorship Deals
Sponsorship in football is integral in the modern era of the sport. These deals that clubs make with their financial backers enable them to operate more freely in the transfer market, and they also help to turn a football team into a brand, which is recognisable in many countries around the world. Companies that sponsor sports teams continue to up the ante in terms of the financials, and they're currently shelling out more than ever before.
Manchester United & Chevrolet
Manchester United may not be the force they once were in terms of what happens on the pitch, but they're still one of, if not the most significant commercial draw in football on the planet. Sir Alex Ferguson's departure from the club proved to be monumental, especially where silverware is concerned, but it hasn't stopped them being courted by serious financial backers.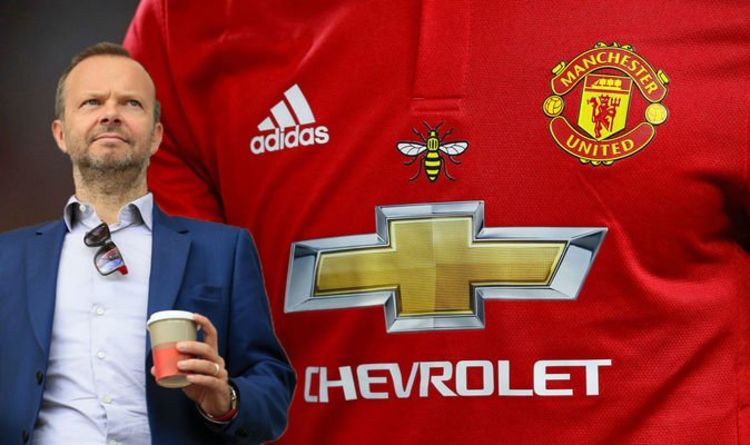 Photo: Getty Images
Their current shirt sponsorship deal is with car manufacturers Chevrolet, and it's the most lucrative in the sport as things stand. United are raking in around £70 million a year from the agreement which ends in 2021.
Real Madrid & Fly Emirates
If any club can compete with Manchester United, it is, of course, Spanish giants Real Madrid. Unlike United, Real Madrid have enjoyed success recently, having bagged the La Liga crown last term. They also won three Champions League titles in three seasons, with their most recent European success coming in 2018.
Add an illustrious history into the mix, and a club where megastars such as Cristiano Ronaldo have played, and they fast become a sponsor's dream. Fly Emirates, a company involved with multiple teams, are their biggest backers, delivering a fee of close to £70 million a year for their branding across Madrid's famous white kit.
Barcelona & Rakuten
We stay in Spain for the next entry on our list, and it will come as no surprise that it's Barcelona who are next up for a mention. At the time of writing, things appear to be moving in the wrong direction where the football club and team is concerned. There are question marks about Lionel Messi's future, as well as the financial position behind the scenes.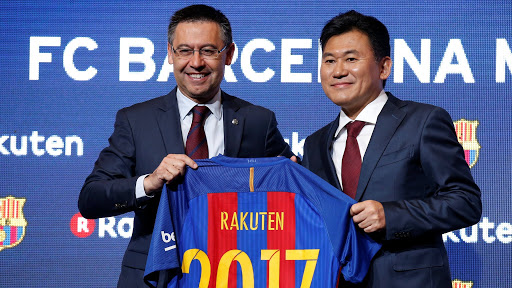 Photo: Albert Gea / Reuters
They remain a club which has been successful in the last decade, and it makes them a fantastic option for sponsors. Financially, Barca's shirt sponsorship deal with Rakuten isn't on the level of United and Real. However, at around £55 million a year, it's still more valuable than most other agreements in the sport.
Paris Saint-Germain & Accor
Fly Emirates are no fools when it comes to football, and they were contenders when it came to bagging a shirt sponsorship deal with Paris Saint-Germain, France's leading outfit. They wanted to pay £25 million a year, but the club knocked back their approach to accept one worth double with Accor.
There has been somewhat of a revolution at PSG thanks to the ownership, and while they continue to impress domestically, it's the European glory they're searching for ultimately. They have a £50 million a year deal in the bag, which allows them the freedom to operate in the transfer market, and you'd imagine a more lucrative agreement will come their way if they become a force on the European stage.
By: Una Rouz
Featured Image: @GabFoligno / Phil Noble – PA Images