Deniz Undav: The German Striker Tasked With Solving Brighton's Attacking Curse
The mainstream narrative with Brighton and Hove Albion is set in stone. 
Graham Potter, rightfully, accumulates huge credit for the tactical design he has imprinted at the club. Brighton recorded their highest ever finish last season by claiming the ninth spot in the Premier League. 
However, despite the incredibly well-drilled, well-organised, and good-looking style of football: it has been long known that they lack a clinical goalscorer, a player that can put the ball in the back of the net from difficult angles, impossible positions, and decisive moments to swing the game in their favour. 
Neal Maupay is not a bad player, by the way. He is very technical, a bit of a maverick with his movement, and ideal to lead a press that is usually intense and executed high up the pitch. 
The Tactics behind Union Saint-Gilloise's Belgian Title Challenge
The facts and stats speak for themselves though. In 2020/21, Brighton underperformed their expected points by the largest amount of any Premier League club since the records began: they recorded 41 points but were expected 61.47, an insane underperformance of -20.47. 
However, 2021/2022 was less dramatic but still an underperformance — Brighton scored 40 goals while accumulating 46.0 xG. Essentially, Brighton, based on the chances they create, should be scoring more goals. 
If they bridge this tactical gap, European football is within their grasp. Welcome, Deniz Undav: the 25-year-old striker tasked with solving this problem. 
This signing may have slipped past the mainstream due to Tony Bloom, chairman of Brighton,  being a majority shareholder of Belgium club Royal Union Saint-Gilloise, the club they signed Undav from.
His approach has been a huge success so far, steering Union back to the Pro League for the first time since 1973, and they finished top of the league last season, but narrowly lost out in the play-off Championship Group (confusing, I know!). 
Still, this was an incredible achievement for a team that seemed cursed into a never-ending spiral of 2.Division football. They have well and truly shaken the top of Belgium football.
At the heart of this renaissance was Undav. The stats speak for themselves: he grabbed 26 goals and 12 assists in the league last year. 
This is a striker that has an unteachable connection with putting the ball in the back of the net. He began playing professional footballer at 15 for TSV Havelse in Regionalliga Nord (4th tier of German football). He scored 37 goals in 72 games for them, then eventually got a return of 24 goals in 72 games for 3.Liga side SV Meppen. 
After that, he then got his big break as aforementioned at Saint-Gilloise where he returned an extraordinary 45 goals in 70 matches. Forgetting the stats for one second, his short stint in Belgium was beyond scoring a lot of goals, remember, as he was key in their promotion into the top flight. 
He was at the centre of a beautiful comeback story: a fallen giant was scurrying around in the shadows, seemingly in a state of no return, but through good recruitment, a new solid infrastructure, and great coaching — they're back in the big time, and the star was Undav. He will always be remembered as a hero. 
Back to the original point, and no matter the level, the instinct from a decision, to shoot, to a goal is one only natural to some, and it's one that Undav has and Brighton desperately need. 
He is a very intelligent player in the final third, especially with his ball-striking. The 25-year-old is capable of scoring from many different situations. 
The example below showcases this: a defender is tightly marking him trying to restrict the shooting angle, but within the blink of an eye, Undav opens his body and curls one into the corner. Essentially, you can't give him a second to think in the box.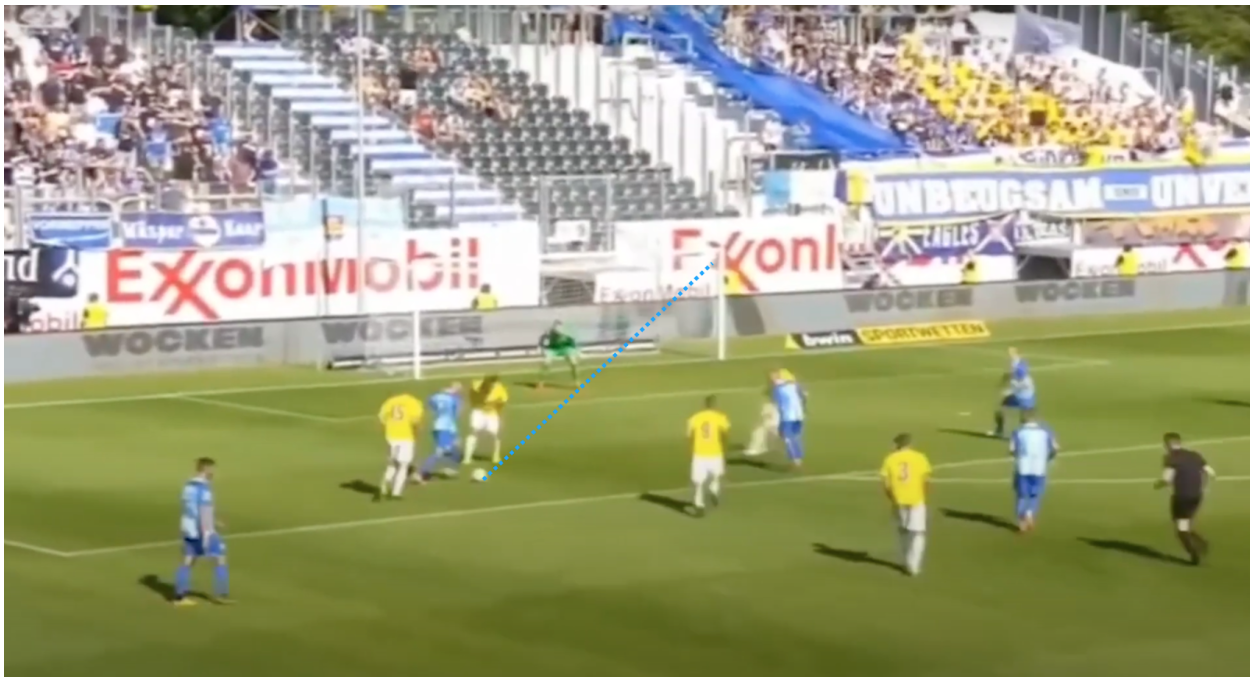 Another example of a similar goal is below. Three opposition players are stopping any way of Undav progressing this into a dangerous situation.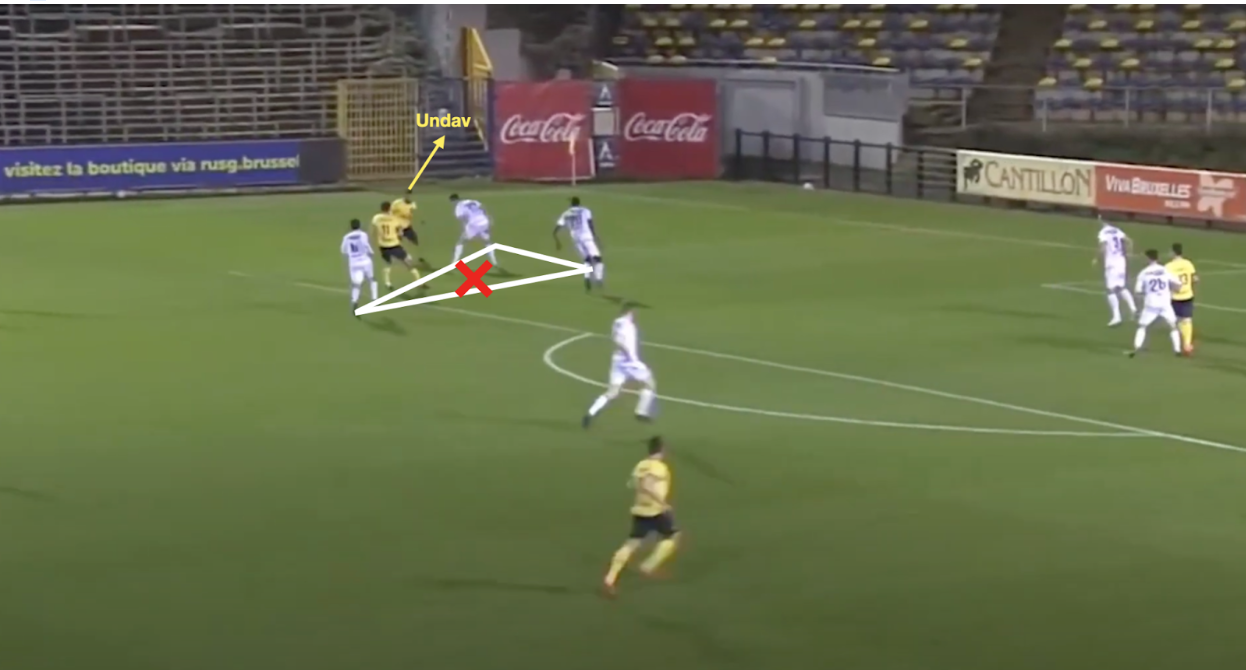 Then, as quick as you like, he opens his body and whips this ball into the top corner. The defenders were set, but he has the technical ability to open his body and produce moments where nothing seems on.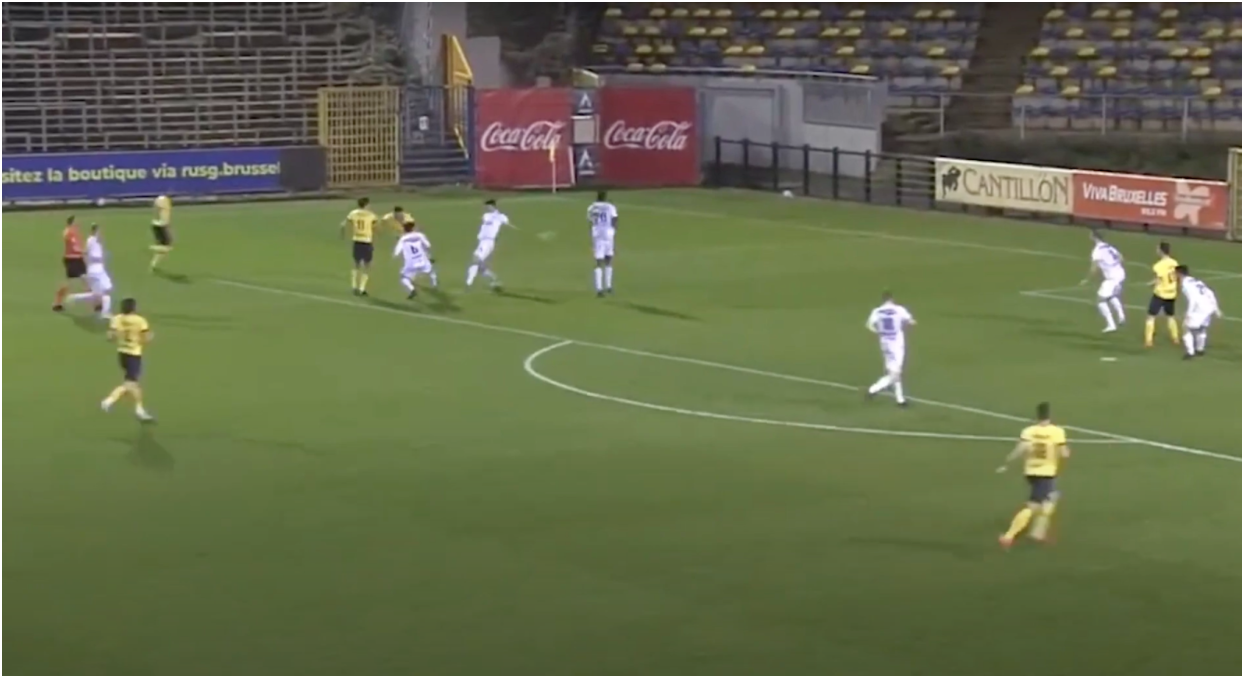 His positional sense is also good, the 25-year-old has a good sense of where to be at the right time. Below are some examples, all of which end up in goals: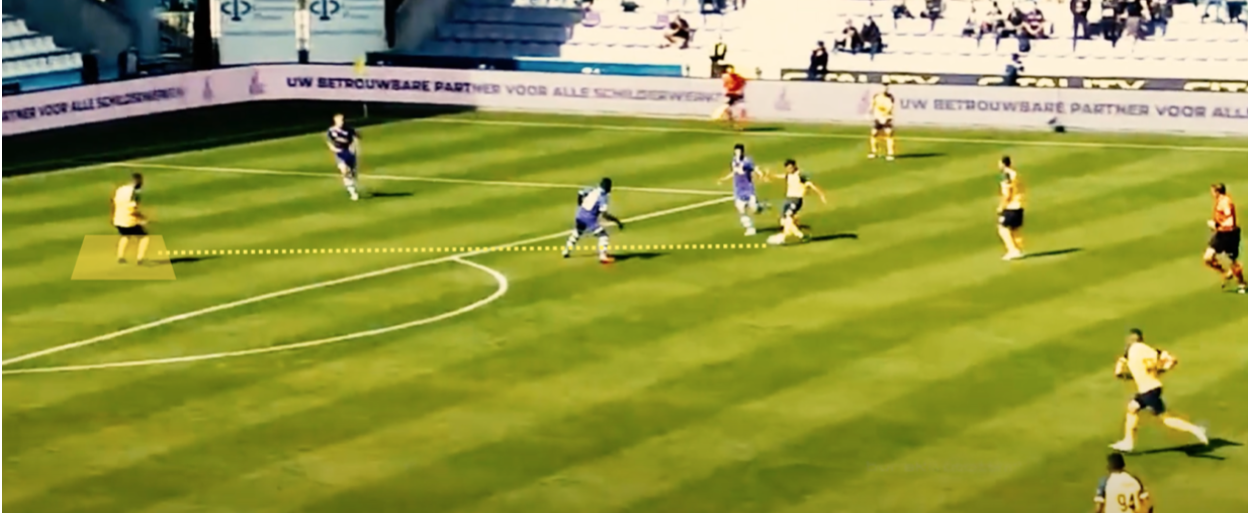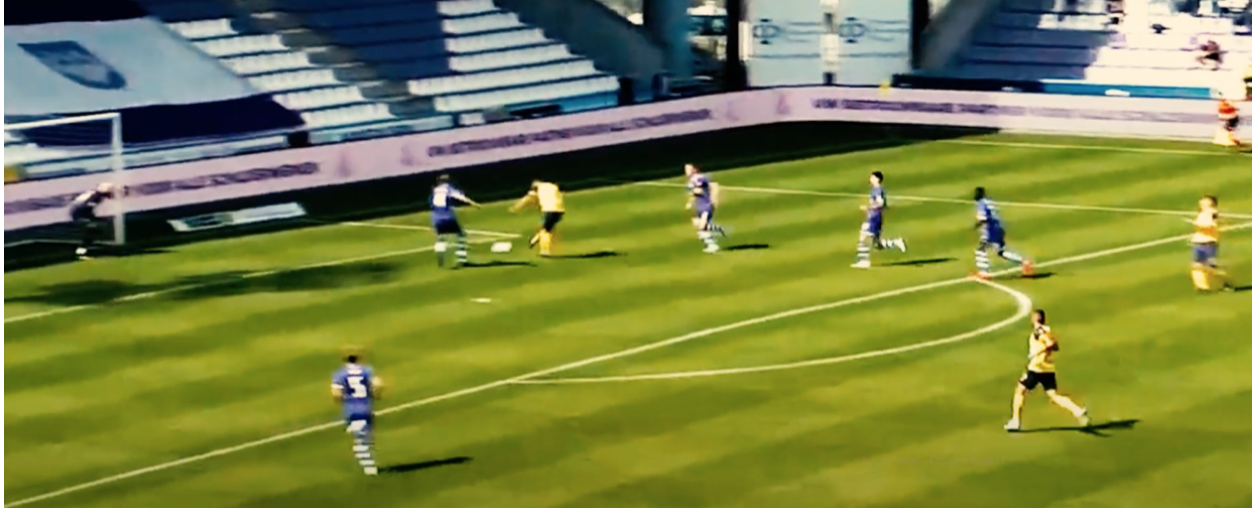 The examples above are nothing out of the ordinary for a striker, but simple is more. If you arrive in the correct positions consistently, it will guarantee goals in a league season. Undav has a great sense of where the space to score is about to be. 
This will be a good trait to take into the Premier League, especially with a team good at creating chances in the box with cut-backs. This being said, the standard between the two leagues is unavoidable. Defenders will be sharper; space harder to exploit. Undav has the movement there, and it will be interesting to see if it translates. 
Undav isn't just a penalty box striker who finishes chances created for him. He is an excellent technician capable of dropping into pockets all across the final third to progress the ball into dangerous situations. This suits Potter's Brighton with their fluid, intelligent attacking system. 
The below example is perfect. He has noticed the space between midfield and defence is too big, and positioned himself in it, received the ball on the half-turn, and immediately played an inch-perfect pass to an in-behind runner.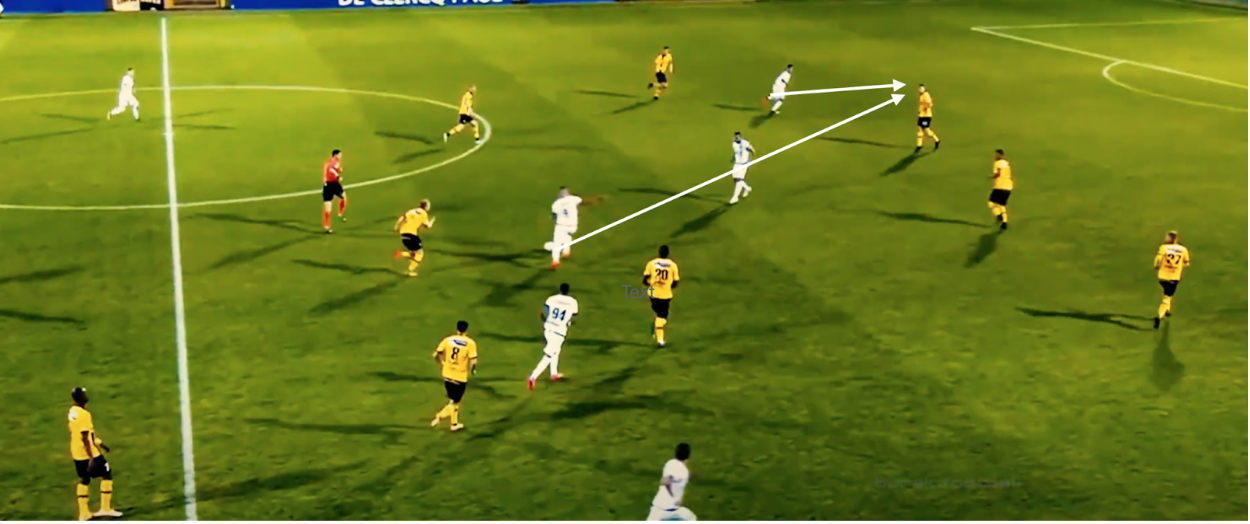 As shown below, he can locate himself in different positions to create chances.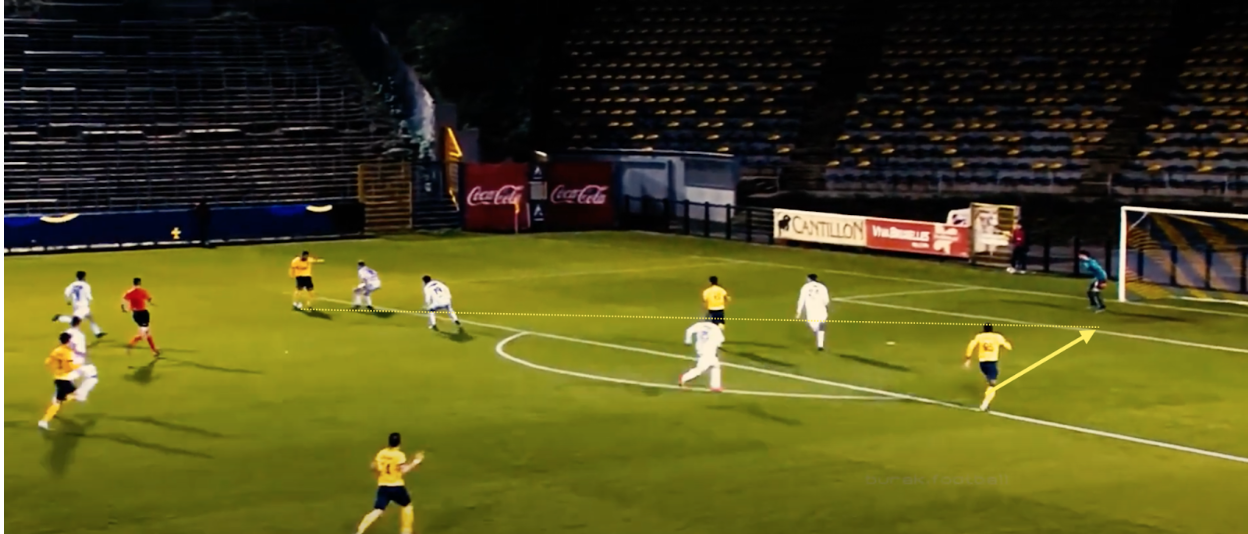 This pattern of play below is a good example. Undav comes close to receive the ball and dragged a defender with him. With one touch, without even looking, he has flicked it in behind to a willing runner.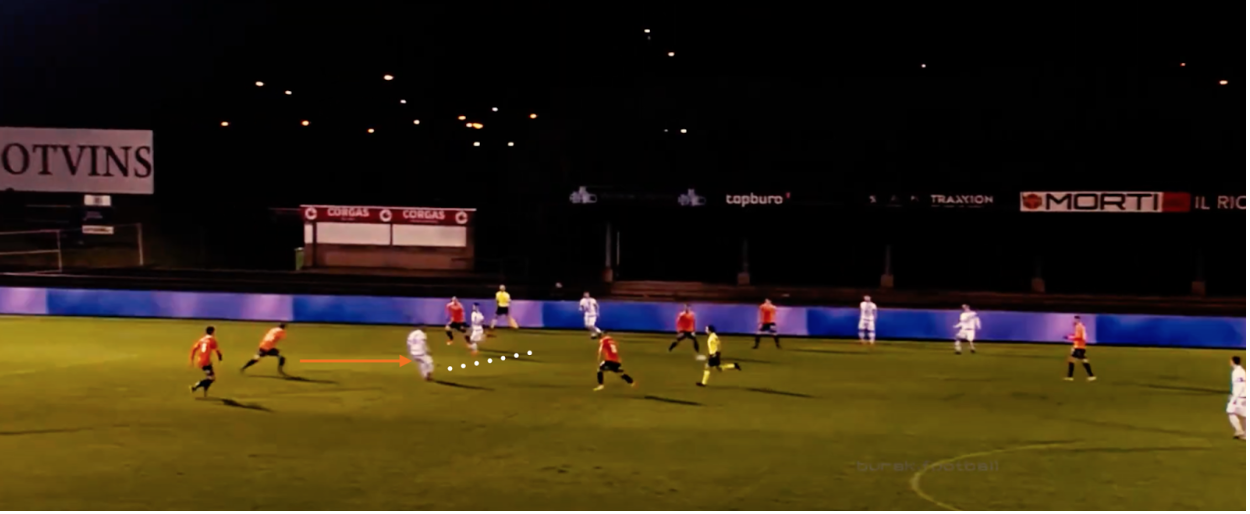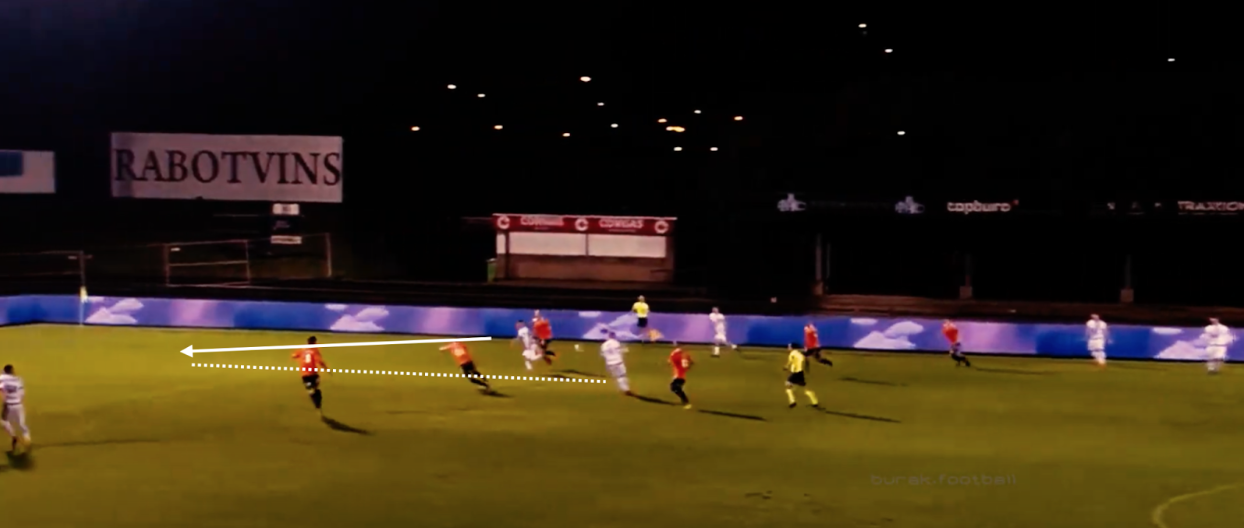 By no means it is guaranteed that Undav is the answer to Brighton's goal-scoring woes, he was a very good player for Union Saint-Gilloise but the Premier League is a different animal, especially for strikers. 
His skillset is an intriguing one, a striker who is deadly in the box and has excellent elements in fluid link-up play. It seems like fate. 
By: William Furness / @w_furness1
Featured Image: @GabFoligno / Isosport / MB Media / Getty Images