How Rodrigo De Paul Would Fit Into Leeds
Under the guidance of its eccentric coach Marcelo Bielsa, Leeds United has returned to the English Premier League for the first time since the 2003/04 campaign, and it has wasted no time in trying to make the squad competitive for top flight football.
The 2019/20 Championship winners have already purchased German center-back Robin Koch from Freiburg for £13 million as well as the naturalized Spanish striker Rodrigo Moreno from Valencia for £27 million and it has recently been linked with Argentina international Rodrigo De Paul from Italian club Udinese.
A 26-year-old midfielder that can play in a variety of attacking positions, De Paul has truly come of age with the Zebrette though as a mezzala, operating to the left or right of the central midfielder, in the 3-5-2 formation. 
He has become an integral part of the starting line-up for Argentina at international level in the last two years and he starred for the Albiceleste at the 2019 Copa América with some impressive performances in midfield. This is largely due to the progression he has made as a player with the club from Friuli-Venezia Giulia in northeastern Italy.
According to The Guardian, Leeds United wants to sign De Paul, but Udinese will only sell him for around €30-35 million. If the Whites do sign the Argentine though, what can he offer Bielsa and his team?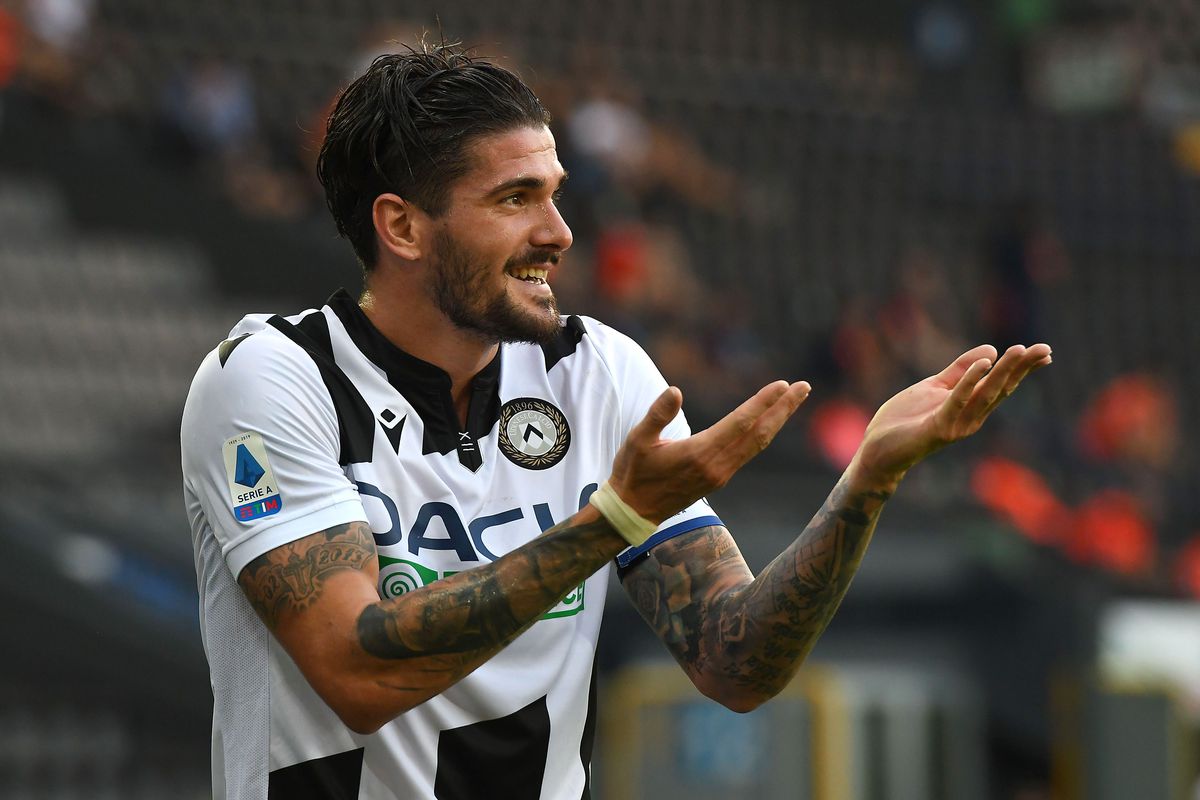 Photo: Alessandro Sabattini / Getty Images
For Bielsa's system, the midfielder can potentially be an excellent fit, and the Leeds manager wants his team to provide plenty of movement and move in quick transitions. 
De Paul has played on the wings, as an attacking midfielder, and a support striker in the past. Although he has predominantly played as a left central midfielder for both Udinese and Argentina in the last two years, he has the tactical awareness as well as the technical ability to feel comfortable on the ball when inside the opposition half and participating in the construction of play. 
Bielsa predominantly implemented the 4-1-4-1 formation in The Championship throughout 2019/20, but as analyzed recently, it can evolve into his preferred 3-3-1-3. 
When assessing it as a 4-1-4-1, De Paul is capable of playing in any position in the attacking midfield quartet, but to really get the best out of him, he needs to operate as the left central attacking midfielder.
Although he has played as a winger in both Argentinian and European club football, he is best utilized as a player who carry the ball from midfield. He is an astute passer of the ball but he also has the ability as well as the confidence to dribble past opponents and he is not reluctant to take long-range shots.
When the formation evolves into a 3-3-1-3 in the attacking phase, De Paul could be positioned on the left side of the midfield trio or behind the forwards as the attacking midfielder or enganche. 
De Paul is also valuable at dead-ball situations, often taking the corners at Udinese, and he can deliver the ball precisely to a teammate from indirect free-kicks. Although he struggled to adapt at Valencia in Spain, he has matured in his second spell in Europe and has been given the captaincy on a few occasions.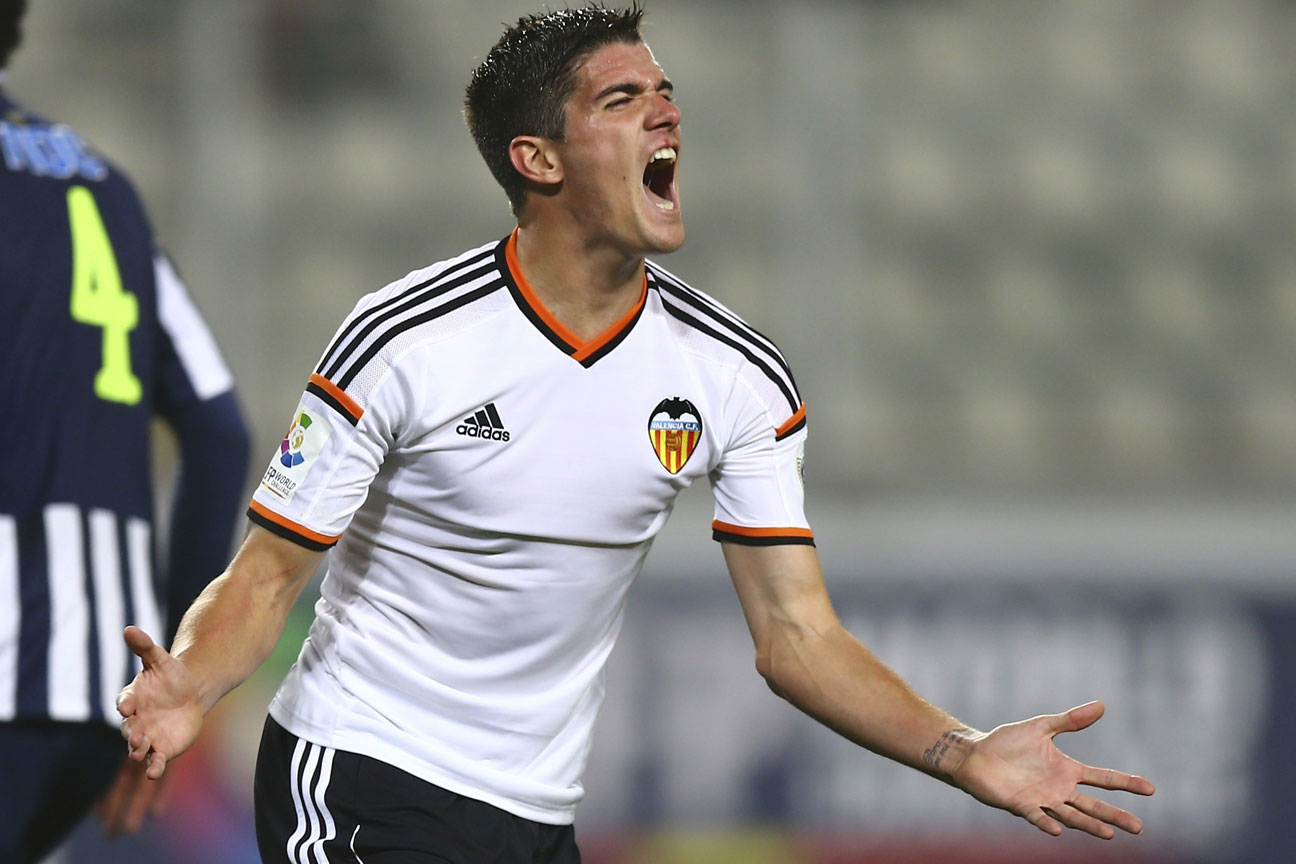 Photo: LAtin
He had been given the captaincy at Racing Club once as a 19-year-old in a Torneo Final match where he scored the solitary goal against Argentinos Juniors in April 2014, but he has worn it more regularly in Udine, especially when the first-choice option Kevin Lasagna does not feature in the starting line-up. 
Arguably his greatest strength is in creating chances for teammates than finishing off attacking moves. De Paul provided seven assists in the 2017/18 Serie A campaign, another seven in the following season, and he created six others over the latest campaign.
His goalscoring has improved in recent years too, scoring nine goals in the 2018/19 Serie A season and then finding the back of the net seven times in 2019/20.  
Under caretaker coach Luca Gotti, Udinese persisted with the 3-5-2 formation throughout the 2019/20 campaign and the midfield was more of a destructive one than creative. 
Seko Fofana and Rolando Mandragora operated as box-to-box midfielders otherwise Walace would be responsible for winning the ball back in the middle and Ken Sema would occasionally play as deep-lying player if he wasn't on the left-wing.
It was evident that De Paul was the one capable of providing the spark from midfield and creating chances for strikers Lasagna and Stefano Okaka to finish off. Playing in such a conservative team has made the Argentinian stand out more but it also highlighted how important his flair was to help his team unlock opposition defences.
Leeds United will need to do what it can to persuade him though because he has been linked with Italian giants Juventus and he has been on holidays with Bianconeri forward and compatriot Paulo Dybala according to Messaggero Veneto. He reportedly would prefer to remain in Serie A after managing to establish himself as an international quality midfielder.
If Udinese does sell De Paul, it will be making a substantial profit on him after purchasing him for just €3 million from Racing Club in the summer of 2016, and a transfer to Leeds could allow his creativity to thrive more so than it has in his career so far.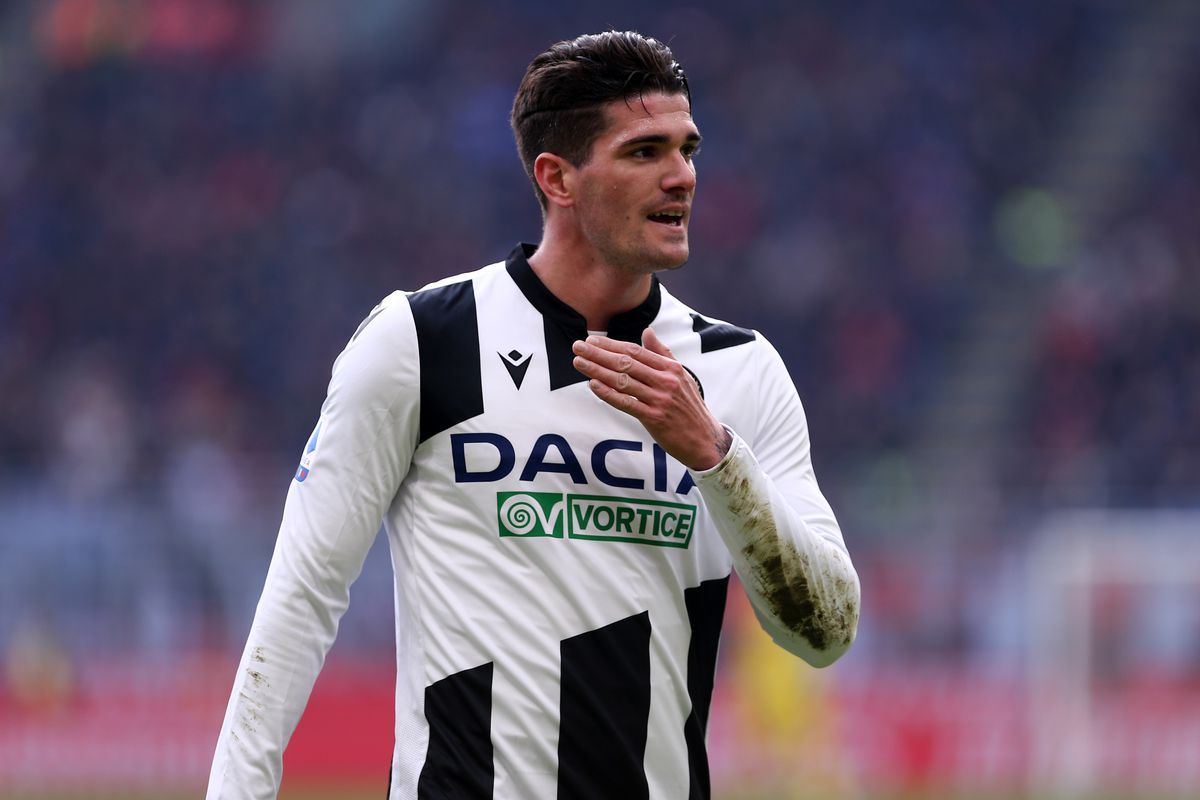 Photo: Marco Canoniero/LightRocket via Getty Images
In this Peacocks side, the mentality will be much more attack-minded than what the Argentina international has been used to in recent years at club level. Bielsa's philosophy should allow him to supply more assists for teammates but potentially score more goals from open play as well. 
Having an Argentinian compatriot as his new manager might also help De Paul adapt to English football better. He wouldn't have as many issues with the language barrier and it might give him a greater incentive to carry out his coach's philosophy.
At an age when most players are expected to be at their peak, Premier League audiences will be catching De Paul at the right time if he signs for Leeds. 
By: Vito Doria
Featured Image: @GabFoligno / Francesco Pecoraro