Ollie Watkins: The Answer to Sheffield United's Striker Predicament
Sheffield United's return to the Premier League exceeded even the most hopeful Blades fans's expectations. Most had predicted them to finish bottom of the league, and whilst a large majority applauded Chris Wilder in returning them to the top division for the first time in 13 years, it was widely believed that theirs was a Championship-quality squad and one that would struggle in the Premier League.
Their ninth-placed finish was remarkable, and their tactical nous was so impressive that they seem likely to finish in a comfortable mid-table position next season. However, for all they impressed, United's need for a striker is pressing as ever.
Between them, their four strikers scored just 17 league goals in 2019/20, so adding a forward who can add to this lowly tally will only bolster Wilder's options. Brentford's Ollie Watkins is the perfect candidate.
The profiles of United's current strikers vary; Ollie McBurnie is a physical target man, David McGoldrick is a wily runner, Billy Sharp is a penalty box poacher, and Lys Mousset is a fast winger-come-striker. Watkins would tie all of these traits together whilst offering higher quality than each of them individually.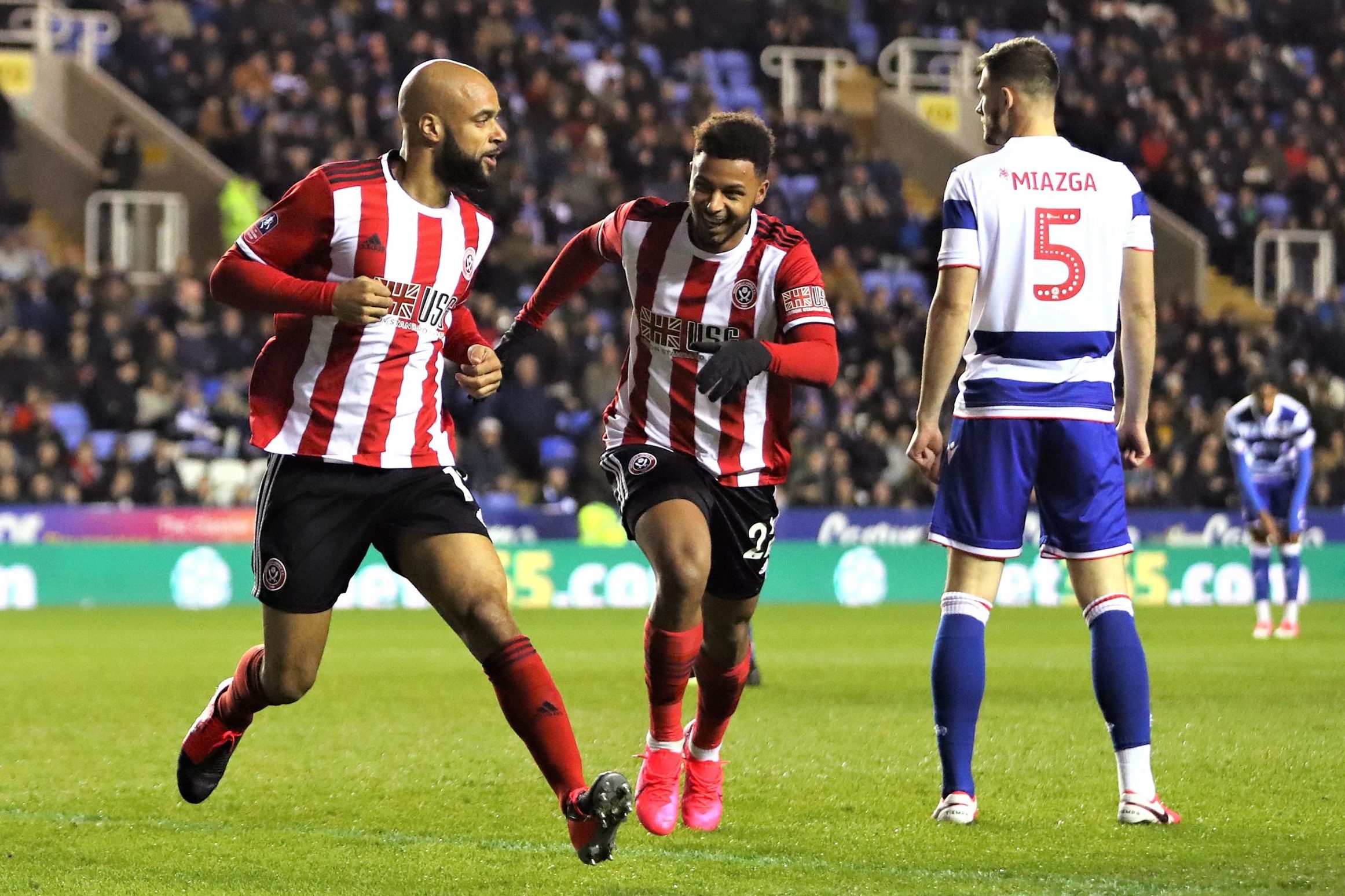 Photo: Michael Steele / Getty
Watkins offers something that the others don't –  the ability to dispatch opportunities. Although the clear-cut opportunities will decrease for him in the Premier League, Watkins still has the strikers toolkit to provide match-winning moments the Blades so desperately crave. Besides, when Sheffield United won promotion to the Premier League, their top scorer was Sharp with 23 goals and the 34-year-old striker only started 9 times this season. 
Their second top scorer was McGoldrick with 15 in the 2018/19 season, none eclipsing the 25 goals scored by Watkins this campaign, a huge return for a player that really only grew into the centre forward role in the last two campaigns. The statistic was only bettered by Fulham striker Aleksandr Mitrović, and the Serbian finds himself back at the top rung of the ladder after The Cottagers defeated Brentford in the Championship play-off Final.
It is easy to state that this is a huge mark up on Sheffield United's top scorer McBurnie's tally of six for the season, but to expect Watkins to move to a Premier League side and replicate such numbers is ludicrous. Nevertheless, goals are not the sole barometer of analysing a striker; where McBurnie took 2.09 shots per 90 minutes, and McGoldrick just higher with 2.28, their Brentford counterpart made 2.75 per 90.
This may appear a seemingly minor improvement, but in a side that struggled to get shots away, such an increase can make a huge difference. This can then be taken in the context of Watkins's huge goal output and point to a highly clinical finisher, the likes of which have not been seen amongst Sheffield United's current forward ranks.
How Watkins Would Fit in at Bramall Lane
Thomas Frank's Brentford built a system around Watkins that allowed him to prosper as a central figure between Bryan Mbeumo and Saïd Benrahma, with equally as technical operators in central midfield. Christian Nørgaard functioned at the base of their midfield, collecting the ball from the centre-halves and caressing passes between the lines.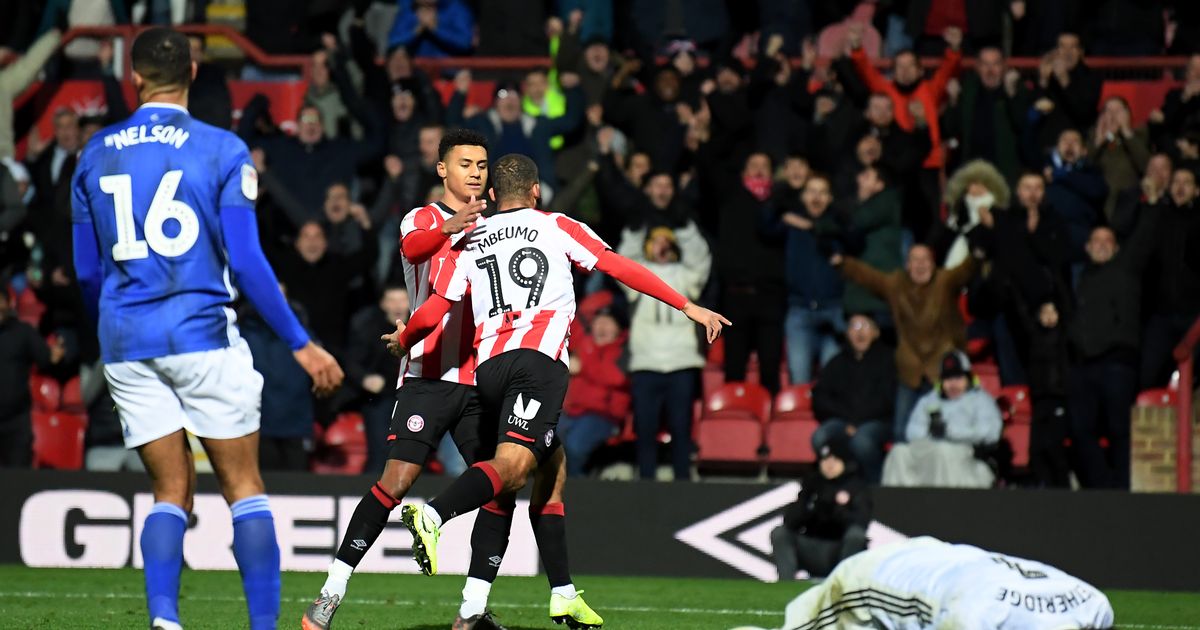 Photo: Getty
Brentford's ability to take advantage of space through canny movement from Josh Dasilva and Mathias Jensen in between the lines – both fashioned space for their explosive wingers – and freed them into a two-vs-one situation. Their capacity to manipulate the ball onto either foot was crucial in carving open space to either cross the ball or cut inside and flash the ball towards the goal.
At Sheffield United, however, there is more of an emphasis to supply ammunition into the box through their influential wing backs Enda Stevens and George Baldock. Although The Blades use a more direct approach to open up their opposition, the principle of hitting quality balls into the box is something that is similar between the two sides. Stevens is a prime example of this, showcasing his ability to produce lethal deliveries on a consistent basis.
The Irishman ranks highest for expected goals from a player's key passes for the Blades with 5.41 (xA), while in the Premier League, he is only beaten by Trent Alexander-Arnold, Andrew Robertson, Lucas Digne and César Azpililcueta in the full-back position. 
While their ability to fashion a yard of space and hit the box is efficient, only four other teams scored fewer than their 39 league goals last campaign, and this is attributed to a lack of shots on goal, having fashioned the position to shoot with the reluctance to pull the trigger. United ranked 20th for shots on target with just 109, a rate of 2.86 per match, coming from a combination of midfielders that rarely shoot and strikers that take few shots themselves.
The next lowest in this regard is Crystal Palace, yet the two swap positions when it comes to Shot Creating Actions (SCA). The Blades ranked fifth for crosses into the box as well, so a picture is painted of a side that loads the box with crosses without a top striker to finish or even get a shot away.
Watkins would thrive with quality deliveries into the box through his power and predatory instincts, as the 24-year-old has demonstrated this aspect to his game through an opportunistic streak to pounce and poach on stray balls.
The Blades' philosophy under Wilder discards the idea of a natural winger like Benrahma and a creative midfielder like Dasilva, but United's delivery from wide areas more than makes up for areas in which they are void of creativity. The intensity of the play wouldn't be too dissimilar to what Watkins is used to at the Bees, and after all, both sides aren't afraid of committing numbers into the box.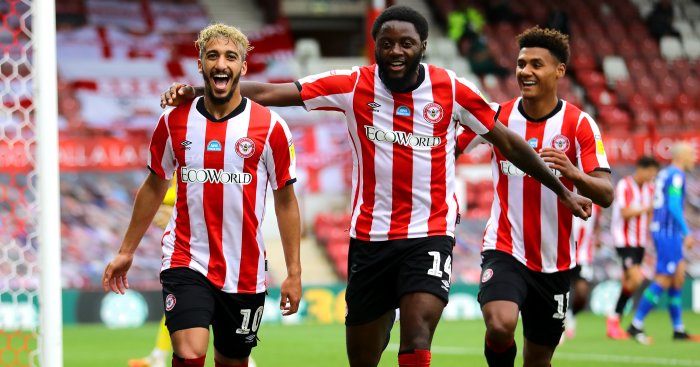 Photo: PA Media
Although ammunition into the box will carve open opportunities for Watkins, he will also need to be patient and will be expected to create opportunities through intelligent running and positioning rather than finishing off through balls or intricate team moves. Brentford aren't often pegged back, so Watkins defensive duties are lessened and he is normally well-positioned to kickstart their attacks.
Under Wilder, however, the modern striker is expected to do more than just score, he is expected to defend from the front and press the opposition centre-halves. Sheffield United ranked sixth highest in the league for pressures in the attacking third in 19/20, and those ahead of them included Liverpool, Manchester City and Chelsea; three of the top four teams.
This shows that they attack the centre-halves in possession, using the physicality and speed of their strikers to harry and attempt to win the ball back. Liverpool manager Jürgen Klopp has stated that a successful and aggressive press is every bit as important as a creative midfielder, and in Wilder's 5-3-2 there is little room for a creator in the middle, making their press all the more vital to their play.
While utilising the press causes the opposition to gift away possession in dangerous areas, to which United have profited this season, Watkins will also be required to have a controlled first touch, streetwise hold-up play and the ability to offload possession in the same sequence to counter-attack. Watkins isn't used to coming up against elite opposition, but it's in these matches where the deep-lying forward role fills its criteria. 
Sheffield United's calculated direct approach uses a high percentage of long balls; knocking the ball into the channel or knocking it into feet, and Watkins will both drop deep to receive possession and make willing runs into the channel. The Blades are unsurprisingly ranked at the top of the table for the number of attempted long passes with 2,767 and Watkins's physicality, as previously mentioned, would be a key cog in the efficiency of their attacks.
Wilder's methods are efficient for the Premier League, a hard-working unit with a shape that is difficult to manoeuvre and a man-manager who's attempts to spoil the rhythm of the opposition often prevails. Ultimately, the attributes are sought-after for United on the field, while the manager's infectious personality off it would help to propel Watkins to the next level. 
Conclusion
The Blades are not alone in seeking a striker such as Ollie Watkins, and although his release clause of £18 million is low for a striker of his ability and easily achievable for a Premier League side, interest from the likes of Aston Villa and Leeds United could make his capture a difficult one.
There are, however, very few strikers that fit United's unique expectations of a striker as well as Watkins, nor would he improve the other sides as much as he would improve the Blades. It would be an ideal move for club and player, Wilder gets his replacement for an aging David McGoldrick, and Watkins gets his shot at the Premier League.
By: Tom Griffin and Tom Underhill
Featured Image: @GabFoligno / Rex Features