Hakim Ziyech and Timo Werner: The Vilification and the Vindication
In Nicolas Anelka's recent Netflix documentary, titled Misunderstood, there's a suggestion from Henry Winter of the Times that the wayfaring Frenchman felt at home in the West London surroundings. In a career spanning nearly two decades and donning the colours of 12 clubs, it is peculiar that he spent more time at Chelsea than any other club.
It is also peculiar that the creators of the documentary felt that this period of his story only required five minutes of introspection. It was, perhaps, an anomaly in what was a professional career shrouded in controversy. 
For all the suggestions that Chelsea are a 'manufactured' club unlike their contemporaries, often labeled as 'family' clubs, Anelka isn't the only player to have found solace at Stamford Bridge. Its new figurehead also faced stinging rebuke before he was Super Frank Lampard. Harry Redknapp's unflinching defense of the young Lampard at a West Ham fan forum has gone down in Premier League folklore.
Accusations of nepotism and Fat Frank jibes were a quotidian event before he switched to blue. His goalscoring record and trophy cabinet might give the impression to younger viewers that Lampard was a trailblazer preordained for what was to follow but Lampard won his first Premier League title at 26. He had to wait. It's why he's best-placed to accommodate two of his new signings.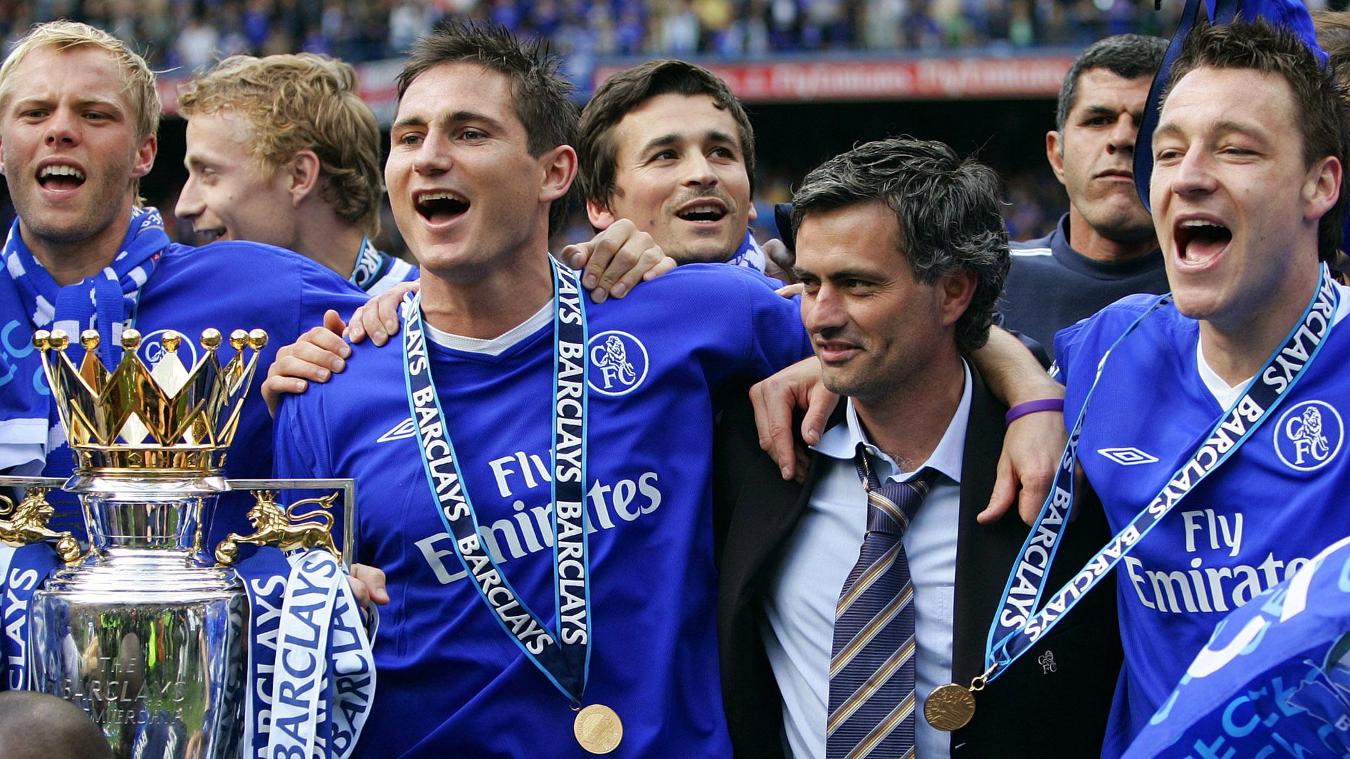 Photo: Reuters
Timo Werner and Hakim Ziyech share the honour of heralding Lampard's first stabs in what has been a memorable transfer window for the Blues. More importantly, they too have been revered in their home nations.
Ziyech's decision to not represent the Netherlands national team despite donning the Oranje for the under-19, under-20 and under-21 sides created ruptures in the Dutch press. Ziyech was 23 at the time and was set to have his first cap under Guus Hiddink in games against Latvia and the U.S.A if it were not for injuries. To everyone's surprise, he had switched to the red and green of Morocco only 3 months later. 
A certain Dutch legend, who also happened to be Ziyech's former coach at Heerenveen, was not very impressed by the decision to put it mildly. "How stupid can you be to choose Morocco instead of the Netherlands?" were Marco van Basten's exact words.
It just so happens that when the 2018 World Cup took place, the Netherlands were not in sight and Ziyech's Morocco were. Despite bowing out of the competition in the group stage, the Moroccans were impressive and unfortunate to not make the knockout stages. Ziyech's decision, for the most part, was vindicated. 
Elsewhere, in Russia, Timo Werner was tottering his way out as part of one of the most disastrous World Cup campaigns in the history of the German National side. Werner came into the tournament following a fantastic season for his club, RB Leipzig, with 21 goals and 10 assists in all competitions. He was even top scorer at 2017 Confederations Cup. 
For so many, the World Cup is the stage where you announce yourself to the world. This was Germany's next wunderkind. The campaign had little do with Werner.  The brunt of the opprobrium that followed lay at the feet of Joachim Löw and the senior members of the squad, however, this was a chance for Werner to warm himself to the German faithful. He was after all, the poster boy for Germany's most despised club. In an alternate reality, this would be his redemption arc but he was instead wilting away on the wings. 
Both players take their personalities to the field as well. Werner gives the impression of someone a little detached from things outside of football. He is focused but, perhaps, a little cold. There are no frills and thrills in his play, just lung-bursting runs and goals.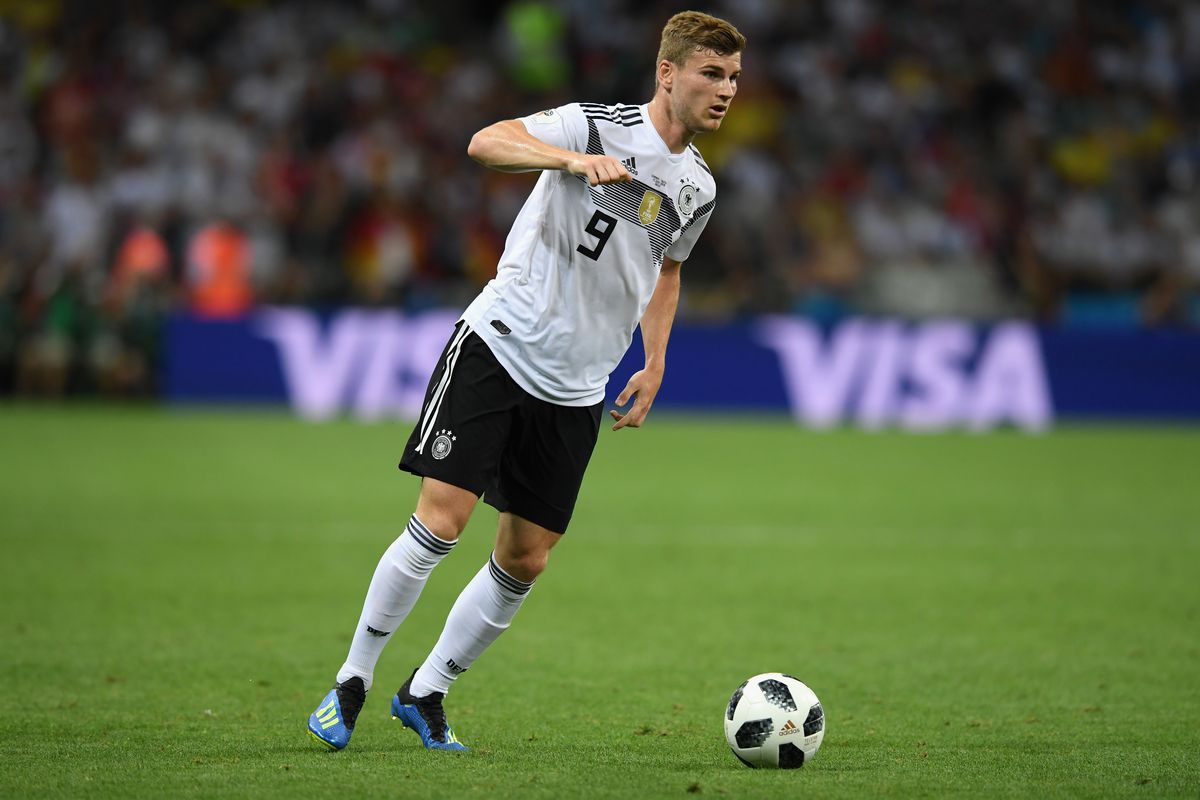 Photo: Reuters
Ziyech is a more rambunctious personality. When he's on the field, he's seen trying ridiculous passes that often come off but can also lead to inevitable bouts of frustration when things don't go as planned. 
The press in both countries, as they do, had found a way to turn this against them. Ex-Ajax and PSV coach Aad De Mos had this to say on Dutch TV bout Ziyech: "You won't win the league with Ziyech. He picks his games. He should be benched." In Germany, they went a little further. "The greatest irritant in German football," is how German newspaper Die Welt labeled him. 
One might wonder why they didn't leave their respective clubs after having suffered such ignominy for so long. Both players had been courted by Bayern Munich but it seemed like a passing interest. Werner's coquettish act to persuade Liverpool is fresh in the memory but this shouldn't be to the detriment of Chelsea.  They're players who need to feel the love and affection of their club, fans and manager.
The vilification has subsided over time. The players have gone some way to restoring their reputation in their respective nations but it seems like travelling to new shores was the most important decision as opposed to a specific club. 
It's important to remember that they're not as young as their appearance might suggest. Werner is 24 years old and heading into what many believe are the prime years for a forward. Ziyech is 27 years old and in the midst of his prime years. There will be an expectation, as there always has been since Roman Abramovich took over, to hit the ground running immediately. 
Werner has made a bit of a slow start to his Chelsea career, by his own high standards, but it's only a matter of time before his performances are rewarded with goals and Ziyech might help him achieve that very soon.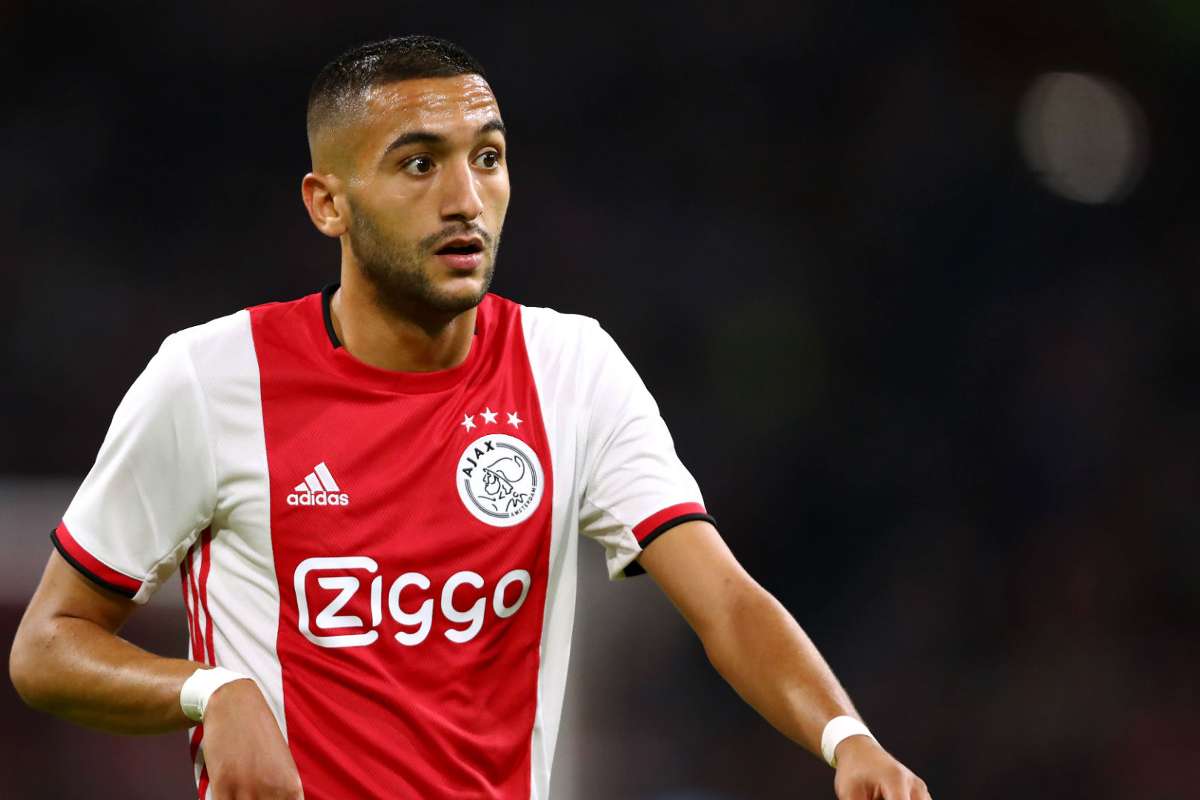 Photo: Getty Images
The two have also been key cogs under two of the most impressive young managers in the game – Julian Nagelsmann and Erik ten Hag. Pressing, positional play, interchanging, chance creation, transitions and high shot volume are part of the current footballing zeitgeist. Ziyech and Werner will have no trouble following such instructions.
The empty stadiums and the plethora of stars that are making the Premier League their home will be the big talking point this season. Whether you're a Chelsea fan or a neutral, how Frank Lampard assembles these  gaggle of stars will be one of the more fascinating aspects of what promises to be an enthralling season.
 There won't be too many finer sights than seeing Hakim Ziyech whip in a devilish delivery for the onrushing Werner. Their twin fates will finally clash. And maybe, they too can finally find a place that they call 'home'. 
By: Suwaid Fazal
Featured Image: @GabFoligno / Darren Walsh / Malcom Couzens / Getty Images