Niklas Süle: Analyzing Dortmund's First Signing of 2022
Niklas Süle's football education had started at Eintracht Frankfurt's youth academy which preceded a short stint at minnows SV Darmstadt.
He joined Hoffenheim's academy in 2010 while current Manchester United manager, Ralf Rangnick was manager. This was a few years after German businessman and SAP co-founder, Dietmar Hopp decided to invest into the club from Sinsheim and completely transformed them.
Earlier in his career, however, Süle had been all about scoring a plethora of goals, and was outrageously prolific, netting over 100 goals in one season before his coaches decided he would be even better at the opposite end of the pitch. 
In his own words, "I was really a super striker. I cannot explain why [laughs]. No, seriously, somehow the coaches put me further back in my youth because of my size. And I have probably done quite well. Since then I've become an international defender."
Süle made his Bundesliga debut on the penultimate matchday of the 2012/13 season, with Hoffenheim in dire need of points to ensure Bundesliga survival. Hoffenheim had a despiriting 4-1 defeat at home to Hamburg. Süle, however looked very encouraging.
The task couldn't be any bigger. They had to win at Champions League Finalists and Süle's future club, Borussia Dortmund and hope either Augsburg/Dusseldorf lost in order to make the relegation play off. With Hoffenheim 2-1 up in the 85th minute, Süle was brought on to shore up the defence and see the result over the line which they miraculously did.


"He was jeered really badly," recalled Süle's father, Georg. "But then he won a header against Robert Lewandowski and took the ball off Marco Reus. That settled his nerves."
Hoffenheim held on to win and thanks to Düsseldorf's defeat at Hannover, Süle also featured in the ensuing relegation play-off matches against Kaiserslautern that kept the club in the Bundesliga. These results, in hindsight proved to be crucial for what Hoffenheim has become as a club.
This little club from south west Germany became the club that gave us Gylfi Sigurdsson, Luiz Gustavo, Roberto Firmino, Serge Gnabry and more recently, Christoph Baumgartner and David Raum.


Süle soon became a constant in Hoffenheim's first team without being too spectacular. The only other time he has been part of a relegation dog fight was in 15-16 when Huub Stevens was underperforming with a talented squad.
He was sacked and in came Gisdol's young former assistant, Julian Nagelsmann, a manager who Süle would have a long and fruitful footballing relationship with.


Hoffenheim's performances improved drastically and Süle began to blossom under the generational manager whose game was moulded on Rangnick's.
They avoided relegation again and the following season was where most in that Hoffenheim set up went from the average Bundesliga player to a talent bigger clubs could use. Hoffenheim finished 4th unbelievably and qualified for the UEFA Champions League playoffs for the first time.



Big Leap to Bavaria


Süle had a very unique skillset in that he was incredibly big and strong but still very fast over longer distances which could be crucial for teams using high defensive lines.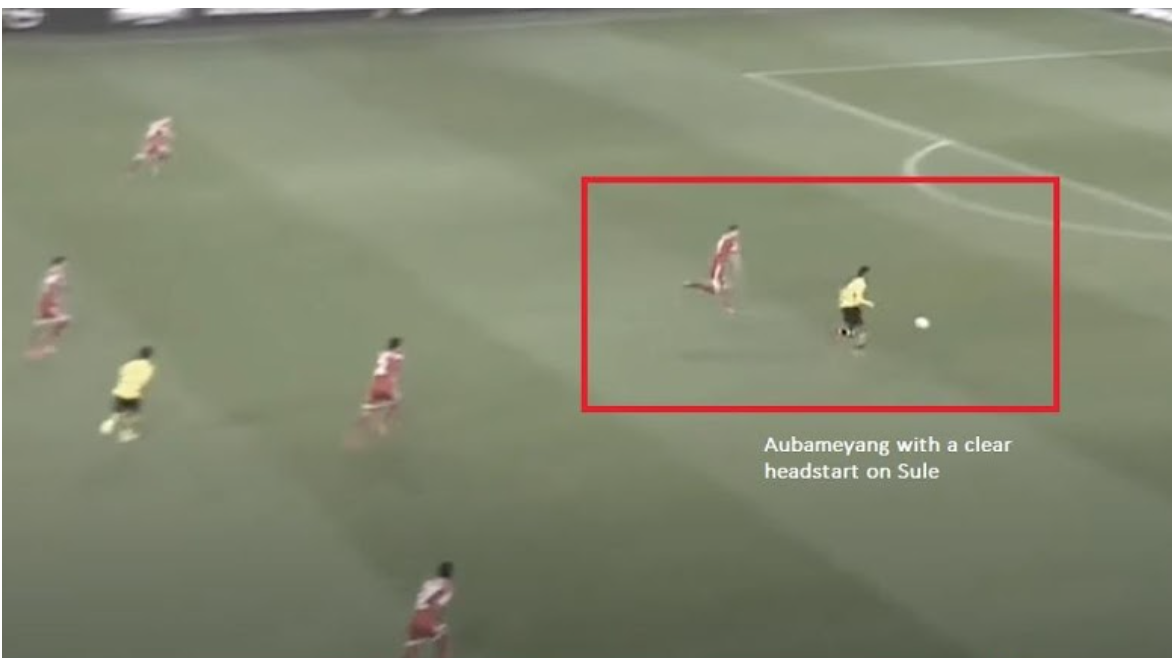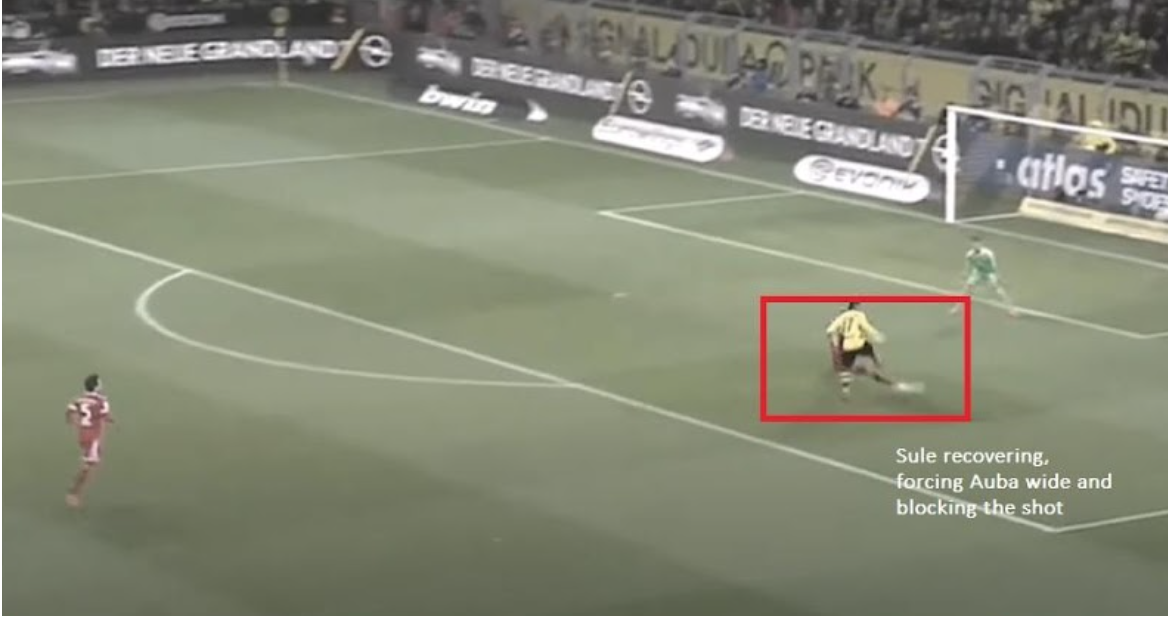 He was also very good on the ball, starting attacks from deep while also having in his locker, the defence-splitting long pass, something that is almost a prerequisite for the modern CB playing for a big European club. Hence, Bayern took a punt on him by spending 20 million euros. 

With Boateng's and Martinez's dodgy injury history, it just made sense. Boateng incidentally was one of his idols and he was touted to be his successor in many ways not least because of how similar their styles were.
"I don't have any idols because I want to do my own thing," Süle told the Hoffenheim website in 2015. "But there's obviously one player who's a reference point and that's Jerome Boateng. He's the one player I look up to.
He started off perfectly scoring a goal on debut in the opening Bundesliga game vs Bayer Leverkusen. Being the first-choice replacement all season, the pressure was off in some ways and he had a decent season.
With speculation surrounding Boateng's move to Man Utd, Süle soon became first choice under new manager Niko Kovac.
His defensive numbers did drop down slightly with his tackles p90 going from 1.68 to 1.19, pressures p90 from 9.81 to 5.76 and blocks from 1.31 to 1.12 owing to the time it takes to adapt to a new manager. Bayern also suffered a few dodgy results at the start of the season as a result.
However, he cemented his spot in the side as the best CB and out and out defender at the club by the end of the season. In fact, alongside Kimmich, Lewandowski and Thiago he was one of the few Bayern players who came out of the 18-19 season with his stocks higher than before.
Most Bayern fans would also agree that this was when Süle's stocks at Bayern were at their highest despite the underlying numbers suggesting otherwise. When Hummels left for Dortmund in 2019, Bayern chairman Karl-Heinz Rummenigge commented:
"I read that the best German central defender would no longer play for Bayern", referring to Hummels. "But in my opinion the best German central defender plays at Bayern Munich, and also, incidentally, for the national team.", referring to Süle.
ACL Injury vs Augsburg
However, in the following season he suffered an ACL injury which kept him out for the rest of the season (before covid struck). Bayern quickly figured out moving David Alaba at CB alongside Boateng was the way to go and it produced fantastic results and got them into a UEFA Champions League Final.
One of my lasting memories of Süle will be how he was brought on early in the UCL Final 2020 vs PSG on little to no previous football following the ACL injury. In the second half, PSGs explosive front 3 were largely peripheral. 
As mentioned earlier, Süle is really quick for a CB over longer distances. However, if you have played football or athletics at any level, there is a profound difference between speed off the mark and speed over longer distances. The former is a metric that has been a weakness for Süle (as shown), further exacerbated by the ACL injury.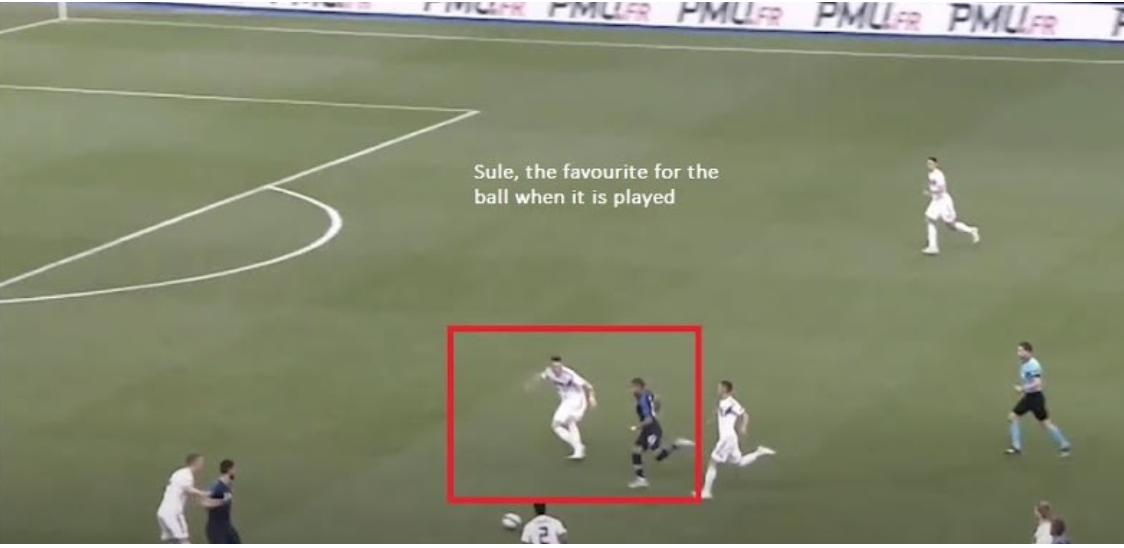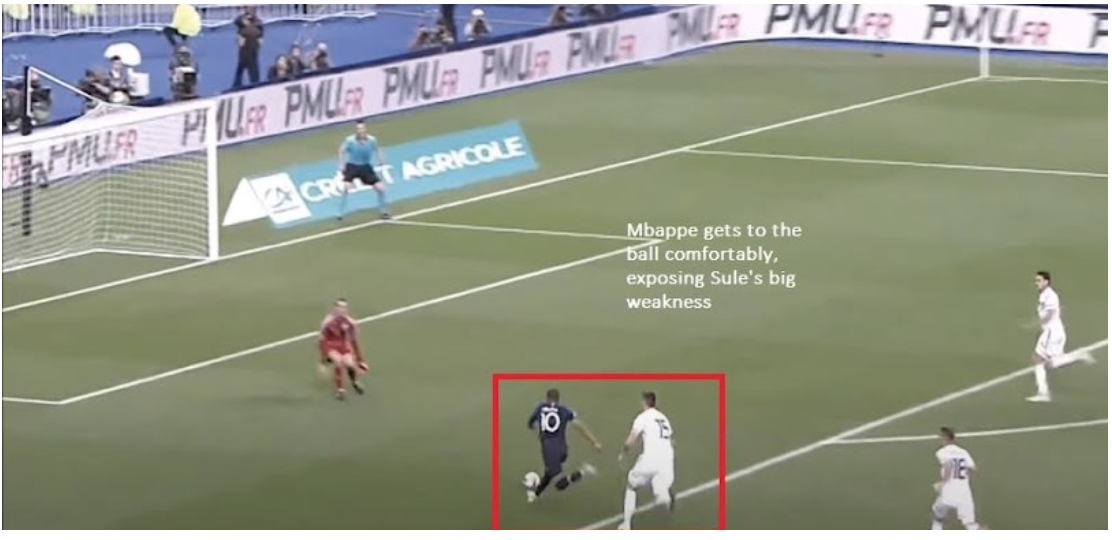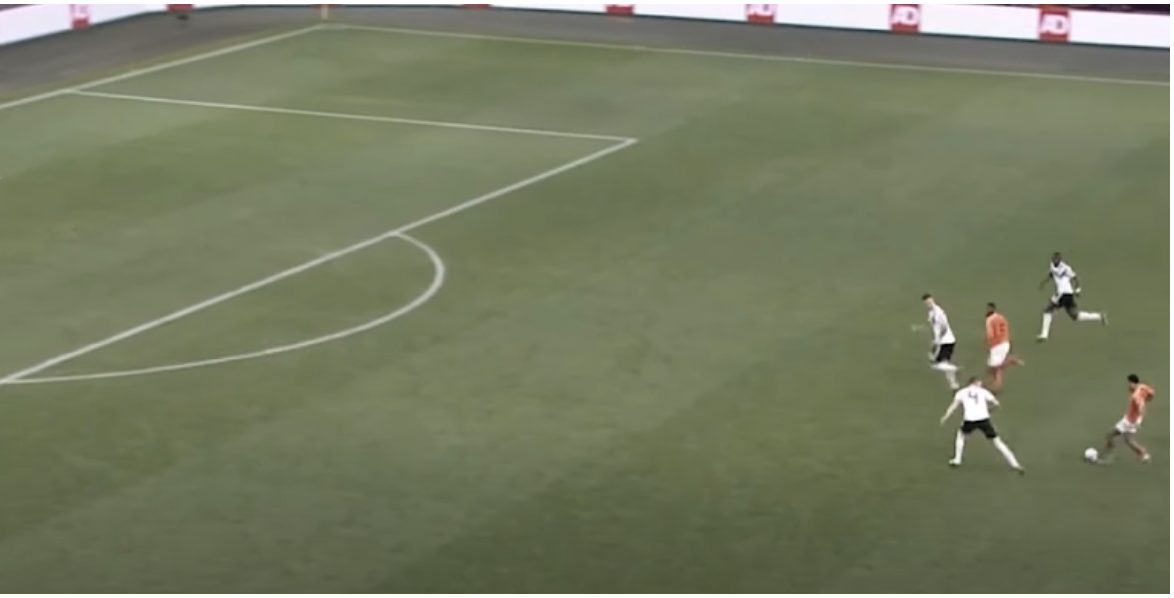 The instances shown above make Süle the type of player who would be a tremendous fit for teams who play a low block owing to his size frame and defensive acumen or in teams that play a higher than medium block owing to his speed over large distances to cover space.
Contract Situation and Free Transfer to Borussia Dortmund
Bayern started getting into this avoidable habit of letting players go into the ultimate year of their contract with no contract talks with Alaba and Boateng leaving on a free in the season before. 
Niklas Süle also moved into the final year of his contract at the start of the season and even until October no talks had taken place as Bayern were occupied extending contracts of more influential players like Joshua Kimmich, Leon Goretzka and Kinglsey Coman, something that Süle noticed.
He was always well appreciated by Julian Nagelsmann inside the dressing room and in the media and was one of those who pushed for his contract to be extended. Nagelsmann looked at Süle as a perfect CB for his system who could also deputise at RB from time to time in his 3.5 man defence system.

Per reports, Bayern were not happy with Süle's professionalism and lifestyle for a while. However following Bayern's excellent run in October and November (including in defence) the bosses Oliver Kahn and Hasan Salihamidzic were impressed with him physically and shape wise and were also open to offering him a new contract but on their terms only.
They offered him a wage raise of 8 mill € to 10 mill €. With Volker Strurth, his agent also representing Upamecano and with Coman earning over 17mill € annually, Süle's camp felt hard done by even more. 
However, the big reason for his dissatisfaction was Bayern's passiveness in offering him a future as will be seen below. The Premier League looked like the first option for Süle as it was one of his dreams to play in England.
Clubs like Chelsea, Newcastle and even West Ham showed interest. However, it was Borussia Dortmund who acted quickly and showed a zealousness about him signing that Süle was impressed by. And so it was BVB that he signed with in February on the SAME wages that Bayern offered him.
Former Bayern head, Karl Heinz Rummenigge later clarified that money was the only "appreciation" that Bayern deals with and that Süle at no point in his Bayern career made himself an undroppable. Considering his talent and strengths, that is a stain on his CV.
What It Means for Everybody
The transfer is a brilliant one for Dortmund not just because they get an able defender and potential leader, but psychologically getting one of Bayern's starters in his prime because the player wanted it could go a long way. Dortmund strengthening an incredibly porous defence was long overdue.
For Süle. you cannot help but think that there were better options out there like Chelsea, Manchester United and from other places in Europe where he had an appreciable chance at winning the big trophies. Signing with Dortmund does strengthen the point that he felt appreciated by the club and that there was not much hesitation. It also means he should in theory, be an undisputed starter at a top club.
Bayern will look to replace him while keeping finances in mind. Having already lost Boateng and Alaba, Bayern need someone who is able on the ball and can build up from the back with ease.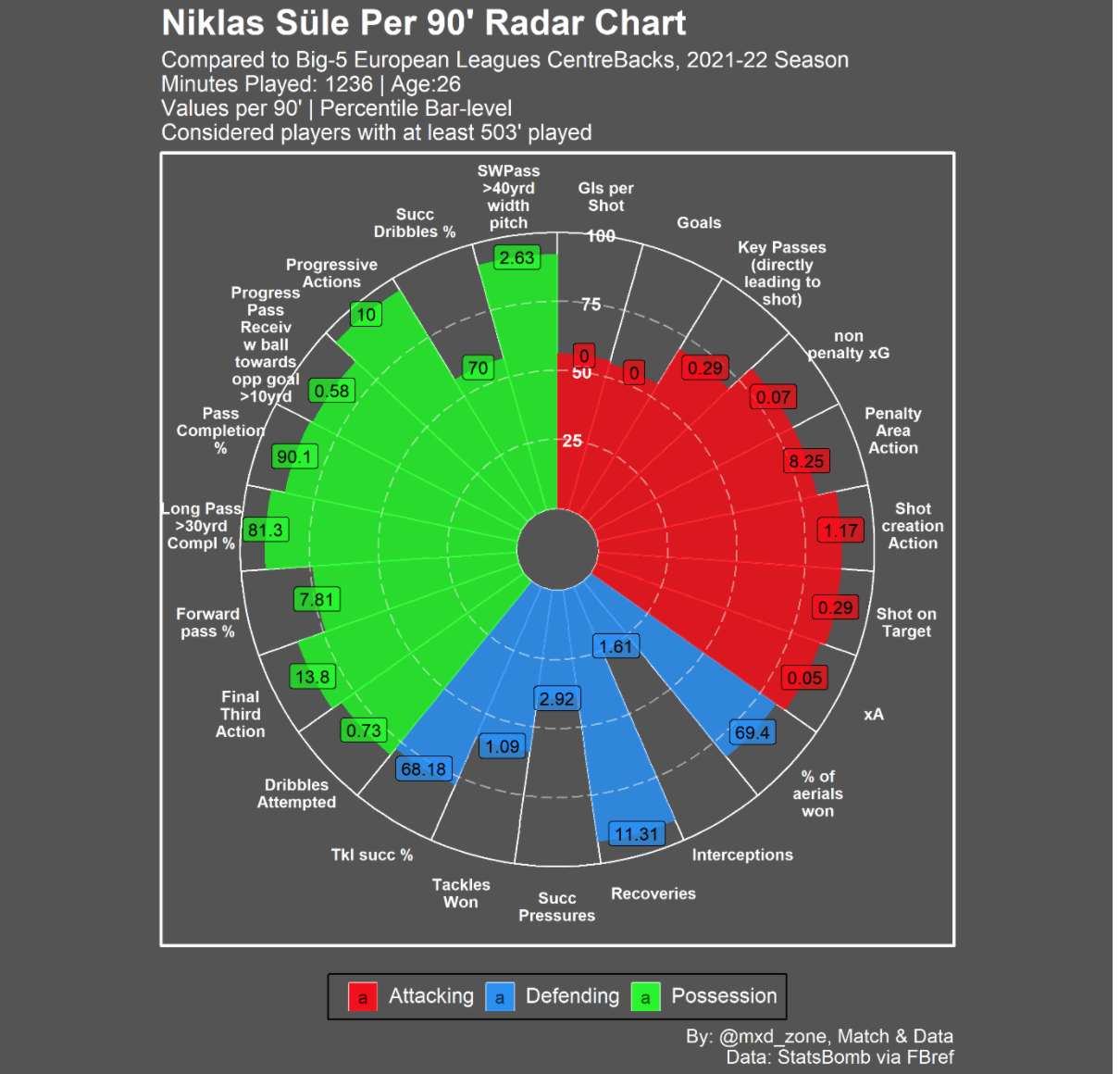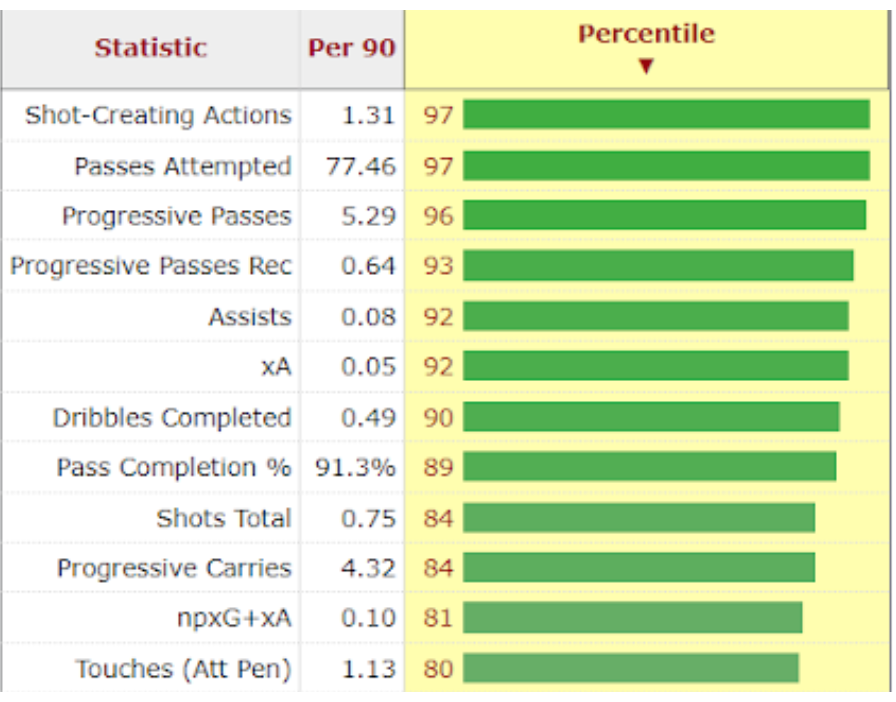 Süle compared to CBs – Data:FBRef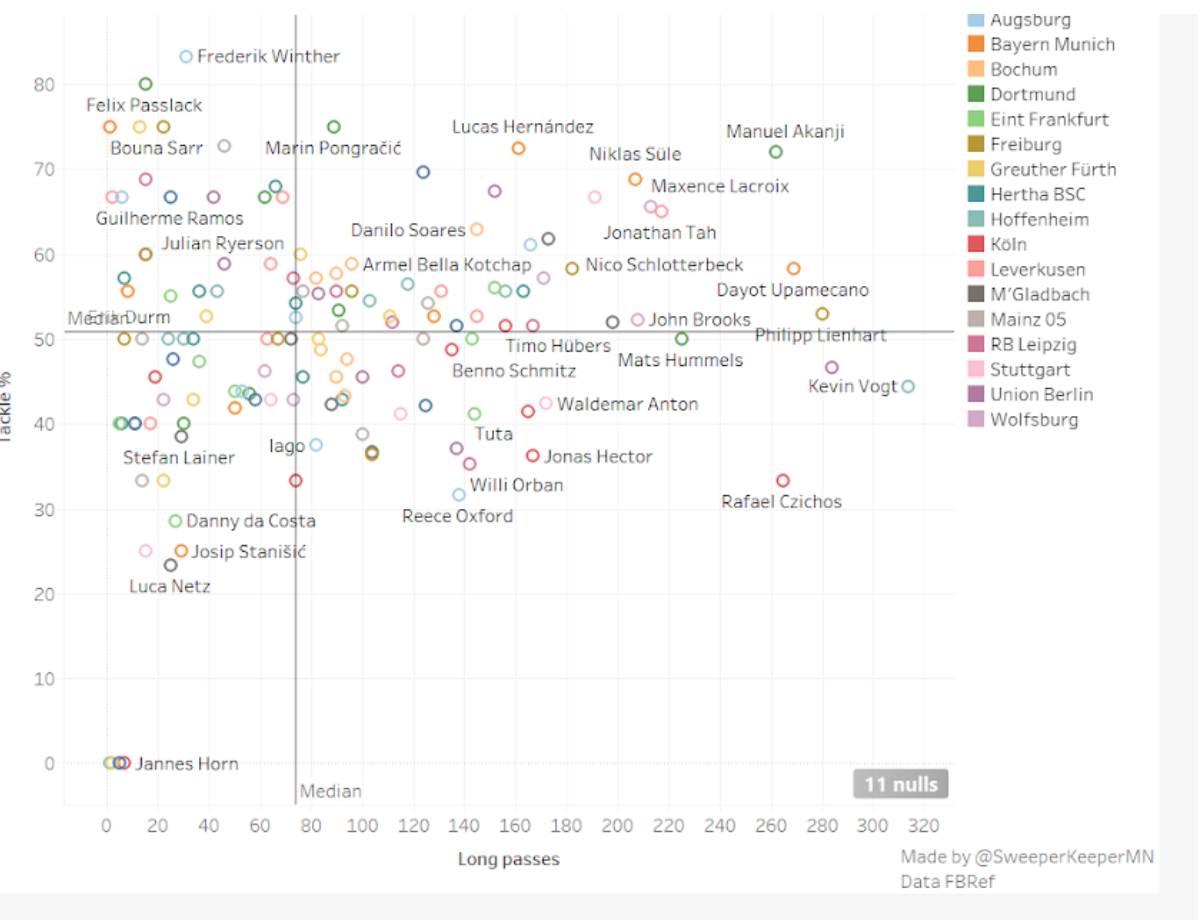 As the graph shows, Süle is very two dimensional and that's the market Bayern have to look at. That is why Niko Schlotterbeck (also shown, Freiburg), Andreas Christensen, Antonio Rudiger (both Chelsea), Bremer (Torino) and Matthias Ginter (Gladbach) have been mentioned as replacements. Moving Pavard to CB is also a very feasible option following a string of incredible performances. 
And lastly, this is a MASSIVE transfer for the Bundesliga. A league with potential is slightly dormant in terms of the neutral football fan's enjoyment level. The Bundesliga needs a title race and for Borussia Dortmund to get competitive would be a huge plus for the league. Someone's loss could be many people's gain.
By: @SweeperKeeperMN
Featured Image: @GabFoligno / DeFodi Images