Tactical Analysis: Germany's U-21 Euros Squad
Despite the continued struggles of football in a post-pandemic era, the U-21 European Championships is set to begin on March 24th, an international tournament that will be unlike any of its predecessors. Alone the scheduling raises eyebrows, with the group stages and quarterfinals separated by exactly two months as UEFA hopes to get the green light to bring fans back in for the latter stages.
Regardless of the oddities surrounding the tournament though, the level of talent on display is not up for debate, with each of the competing sides littered with future world-beaters, or youngsters already beginning to make waves in continental football. Germany is of course no exception, with manager Stefan Kuntz nurturing the seeds of talent which can hopefully reverse the negative trend flowing through the national team.
German football has undergone a difficult year, culminating in their most recent 6:0 defeat at the hands of Spain. With coach Joachim Löw announcing his retirement at the end of the European Championships, and an aging squad beginning to make way for a new generation, it is time to look towards the youth for the next crop of talent capable of challenging for international honors.
The U-21 Euros will provide a massive platform for the youngsters to make a name for themselves, putting themselves on the radar of the next national team manager who will look to radically overhaul the playing squad. Times are changing in German football, and the U-21 Euros could be where we see a new crop of World Cup winners begin to emerge.
In this piece we take a deep dive into the squad Stefan Kuntz has called up, looking at which players you should be on the lookout for when Germany plays its first match against Hungary on March 24th.
Goalkeepers
Markus Schubert
Markus Schubert is one of three players in the current squad to have been called up for the tournament two years ago. However, unlike his contemporaries Arne Maier and Lukas Nmecha, Schubert has failed to establish himself as a first-choice option this time around. Chief amongst the reasons is his poor club form, failing to capitalize on the first-team minutes which he was afforded after Alexander Nübel's contentious move to FC Bayern forced the first-choice goalkeeper onto the bench.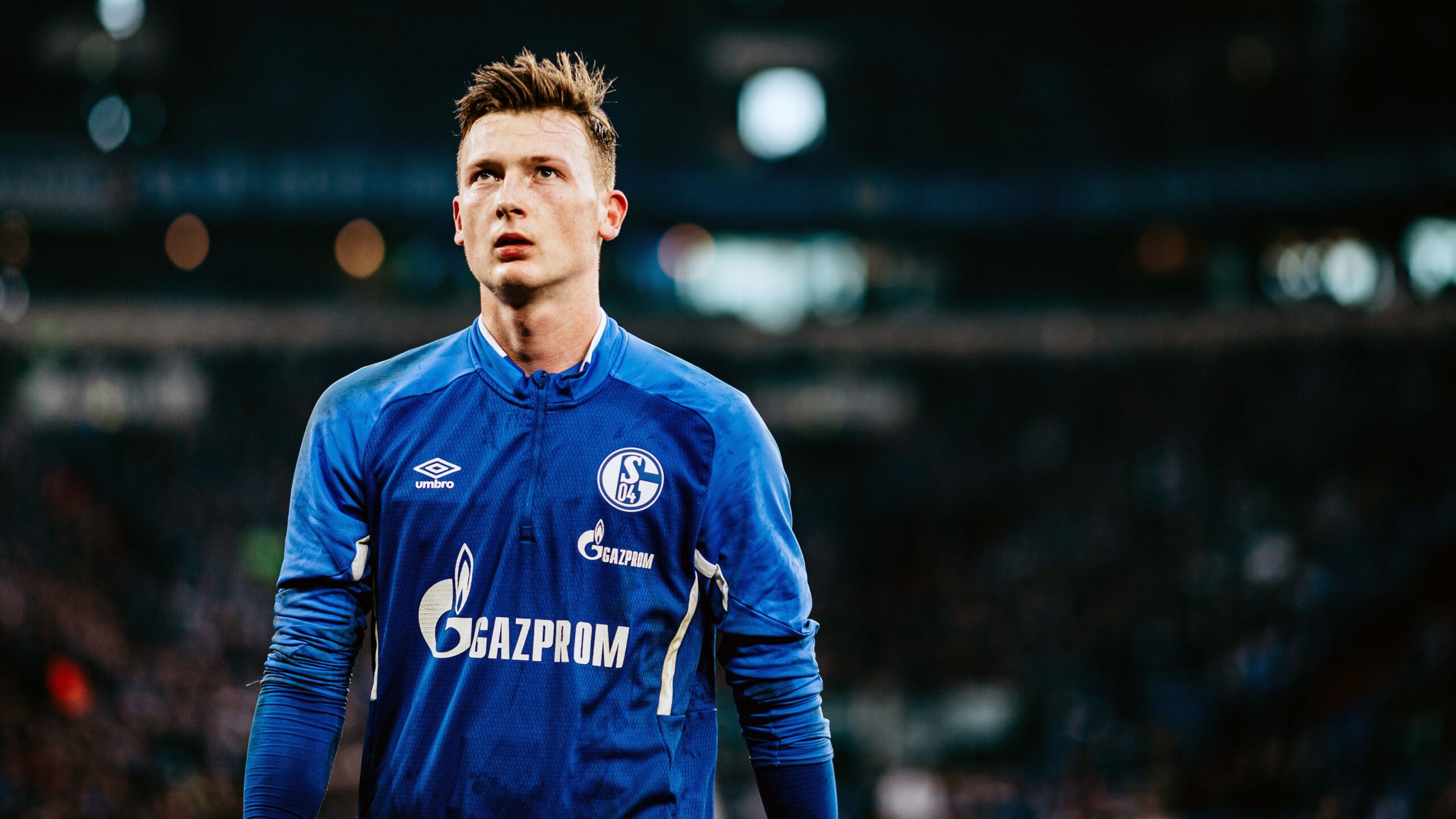 Photo: Alexander Scheuber/Bundesliga via Getty Images
With a couple of calamitous errors and thumping defeats in his 9 appearances last season, Schubert was shuffled out the door this summer, joining Eintracht Frankfurt on a one-year loan deal which saw Frederik Rønnow go the other way. There, Schubert has failed to set a mark, unable to get past his stiff competition of national team keeper Kevin Trapp.
Since joining in late September, Schubert has yet to make an appearance, spending all 21 of his squad appearances on the bench. With his last appearance coming for Schalke's U-23's on the 16th of September and having not even featured in the matchday squad in 5 of Germany's last 6 qualifying matches, it is unlikely Markus Schubert will be the first-choice option for the important international fixtures coming up.
Finn Dahmen
Finn Dahmen is in a similar situation to Markus Schubert, very much playing second fiddle at Mainz 05 where he has started just one Bundesliga match all season. Unfortunately, that match came against Bayern Munich, ending in a 5-2 defeat. For the U-21 side, Dahmen has featured just twice, the least of the keepers at Stefan Kuntz's disposal.
Interestingly, one of those appearances came in the side's 2-1 victory over Wales on the final matchday, a game they needed to win to secure their ticket to the European Championships. Though his lack of game-time doesn't play in his favor, thriving in such an important match for the U-21 side gives him an advantage heading into the three-way competition for the starting spot between the posts.
Lennart Grill
There is no doubt that Lennart Grill has been the big winner over recent weeks. In the space of a month, Grill went from third-choice to starter at Bayer Leverkusen, capitalizing on an injury to first-choice Lukas Hradecky, and a dreadful error from the replacement Niklas Lomb. In his four appearances, Lomb's form has been up and down, impressive in a 1-0 victory over rivals Borussia Mönchengladbach, but twice slightly hesitant off his line in defeats against Freiburg and Arminia Bielefeld.
Internationally, Grill was the most used keeper throughout qualification, starting 4 of the 8 group stage matches. Discounting the 4-1 defeat to Belgium, Grill did quite a good job as well, keeping two clean sheets, and conceding just the solitary goal in a 4-1 victory over Moldova. Particularly his performance against Bosnia on the penultimate matchday earned plaudits, making a couple of fine saves to maintain Germany's qualification course.
Defence
Ridle Baku
Ridle Baku is the only player in the squad to have earned a full international cap, playing the full 90 minutes in the senior side's 1-0 victory over the Czech Republic in November. Since joining Wolfsburg this summer, Baku has been in fantastic form, swapping relegation-threatened Mainz 05 for a concrete chance of Champions League qualification.
His 5 goals and 4 assists are just a small part of Baku's overall package, completing the most sprints and intensive runs of any player in the German topflight this season. Whilst some of his teammates are struggling for consistent game time at club level, Baku has been a constant in Oliver Glasner's side, starting all but 1 of Wolfsburg's 25 matches. If there is any position that Kuntz can rely on, it is right back.
Josha Vagnoman
Since relegation in 2017, Hamburg have made a significant investment into the youth, signing numerous talents from the academy, and making astute signings from overseas markets. One of those who have prospered from this shift is Josha Vagnoman, a 20-year-old fullback who has come up through the HSV academy system. Despite a couple of lengthy injuries in his first three seasons with the pros, Vagnoman has established himself in the Hamburg defense, becoming a regular starter since the project restart last April.
With a birthday on December 11, 2000, Vagnoman is one of the youngest in the current squad, and will still have the possibility of featuring at the European Championships when the next tournament rolls around in 2023. Though his attacking dynamism and speed can be a useful feature to breach tight defenses, Vagnoman will likely spend the tournament waiting in the wings if Baku remains fit.
Stephan Ambrosius
Just six months ago, few people could have foreseen Stephan Ambrosius slipping into Kuntz's roster, without a professional game for Hamburg in the past two seasons. Yet Ambrosius has been a mainstay in the HSV backline this year, starting all but one match in which he has been fit for.
His stellar start to the season was rewarded with his first call up in November, an opportunity to showcase his talents in an international friendly vs Slovenia. Though he started on the bench, Ambrosius was called in at halftime, hoping to hold on to Germany's 1-0 lead from the opening 45. However, just 30 seconds in Ambrosius' worst nightmare became a reality, conceding a penalty to allow an otherwise harmless Slovenia draw level.
Despite not earning another appearance since then, Ambrosius' form for his club side must have impressed Kuntz enough to call him in, taking up a position that would have normally been allocated to Darmstadt's Lars Lukas Mai who will unfortunately miss the tournament through injury.
Amos Pieper
It has been a wild ride for Amos Pieper since joining Arminia Bielefeld in the 2019 January window. Initially brought in as a development project, Pieper absolutely shattered expectations in his first full season, starting 29 of the 34 games in Bielefeld's 2nd Bundesliga championship. Now in the topflight, Pieper remains one of the first names on the team sheet, starting every match for which he has been fit.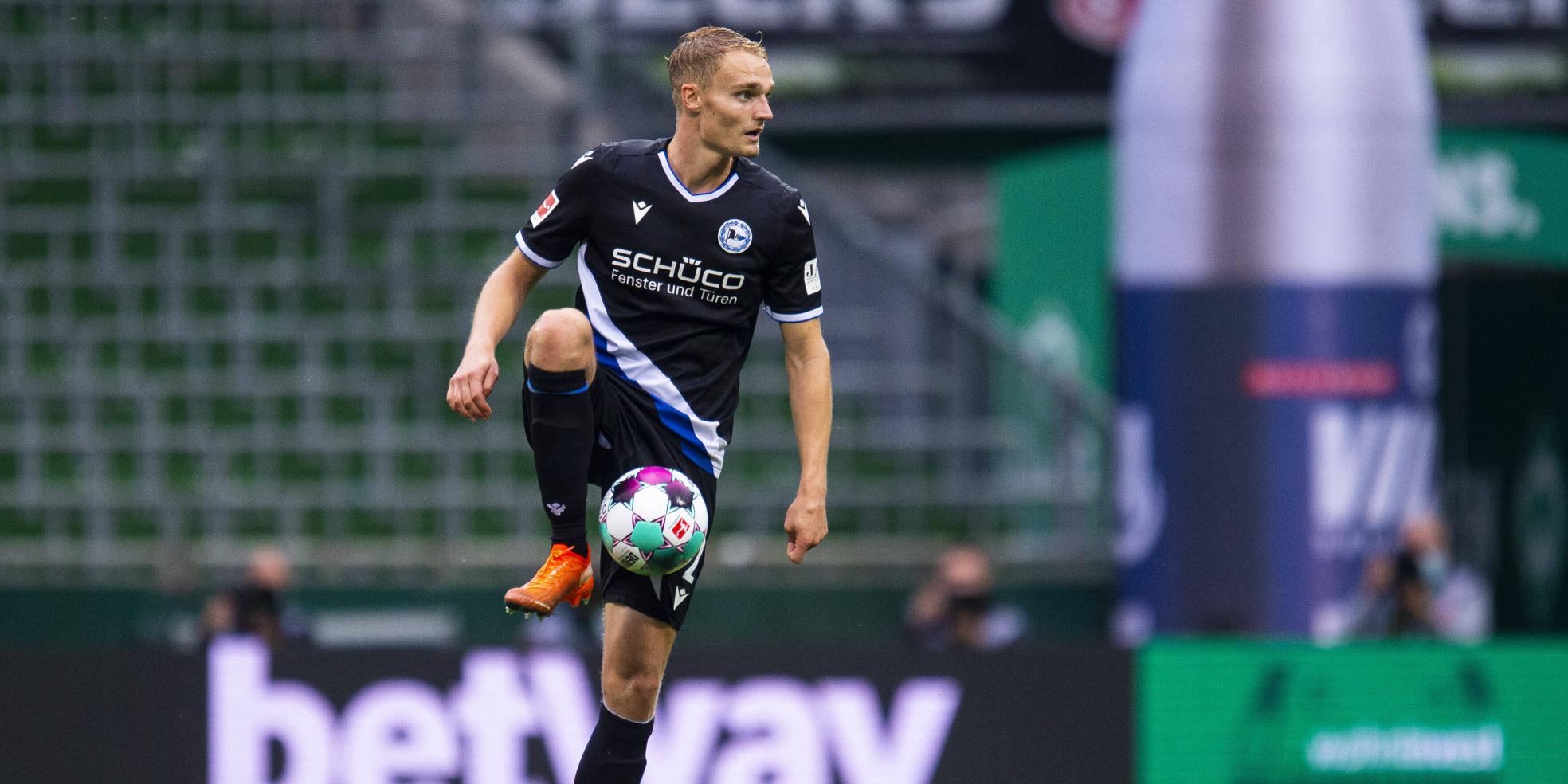 Photo: imago images / Noah Wedel
His composure in possession remains one of the main reasons why he continues to be linked with a move to a bigger club, but as a traditional defender, Pieper is as solid as they come, making a league-high 168 clearances, and winning 61.3% of his tackles against a dribbling opponent (4th best amongst Bundesliga center backs).
For the Under-21's, Pieper was a late addition, joining the squad on the 4th matchday for his first-ever youth international appearance. Though Pieper endured a terrible blunder against Belgium which saw him earn a red card after 18 minutes, since then he has been as solid for his country as his club form would suggest, earning impressive marks as he played the full 90 minutes in Germany's final two group stage fixtures.
Maxim Leitsch
VFL Bochum are the team to watch so far in the second Bundesliga, flying high in first place with controlled possession football that is rarely seen in a league renowned for its grueling physicality. One of the players who has shone brightly in Bochum's dominant campaign is Maxim Leitsch, a 22-year old center back who hasn't missed a minute of football which he has been available for since February 2020.
Leitsch has earned plenty of plaudits from clubs around Germany this season, earmarking his recovery speed, tackling, and assuredness in possession as traits that stand out from other center backs in the 2nd division. Internationally, Leitsch's extended run of form has not been rewarded, starting only one match throughout qualification. Unfortunately, this came in Germany's 4-1 defeat to Belgium, a fixture overshadowed by Amos Pieper's red card in the early stages.
Whilst the Bielefeld center back would go on to earn additional opportunities after his mishap against The Red Devils, Leitsch would only appear once more in the matchday squad, featuring as an unused substitute in Germany's final fixture versus wales. Since the last international camp in November, Leitsch has continued to perform admirably for Bochum, however with a league match less than 48 hours before Germany's opening fixture versus Hungary, it is unlikely we will see Leitsch in Kuntz's first XI.
Nico Schlotterbeck
Nico Schlotterbeck is flourishing on loan at Union Berlin, thriving after spending much of last season on the bench for SC Freiburg. Though he has endured a lengthy spell on the sidelines, when fit Schlotterbeck is a nailed-on starter, commanding the backline in the 4th best defense in the Bundesliga.
In the international scene, Schlotterbeck has provided a similarly strong defensive presence, whilst also becoming an impressive addition to Germany's game going forward. With 2 goals and 3 assists, Schlotterbeck was amongst the most dangerous players for Kuntz's side throughout qualification, even flourishing when deployed out of position at left back where he supplied two assists in Germany's 5:1 victory over Wales.
Schlotterbeck should be a nailed-on starter now that he is fully fit and earning consistent minutes for Union Berlin. Along with his consistent minutes in qualification, his goal threat from set-pieces and ability to play multiple positions across the backline make him an optimal solution in various systems Kuntz may look to use against the tough opposition in Group A.
Malik Thiaw
Malik Thiaw was the big surprise when Kuntz announced his traveling squad last Sunday. Just weeks before, Thiaw was not even a German citizen, the product of a Senegalese father and Finnish mother. Yet once it was confirmed that Thiaw had earned his German citizenship, it was not up for debate that he would be traveling to Hungary, excelling at Schalke despite the club's disastrous campaign.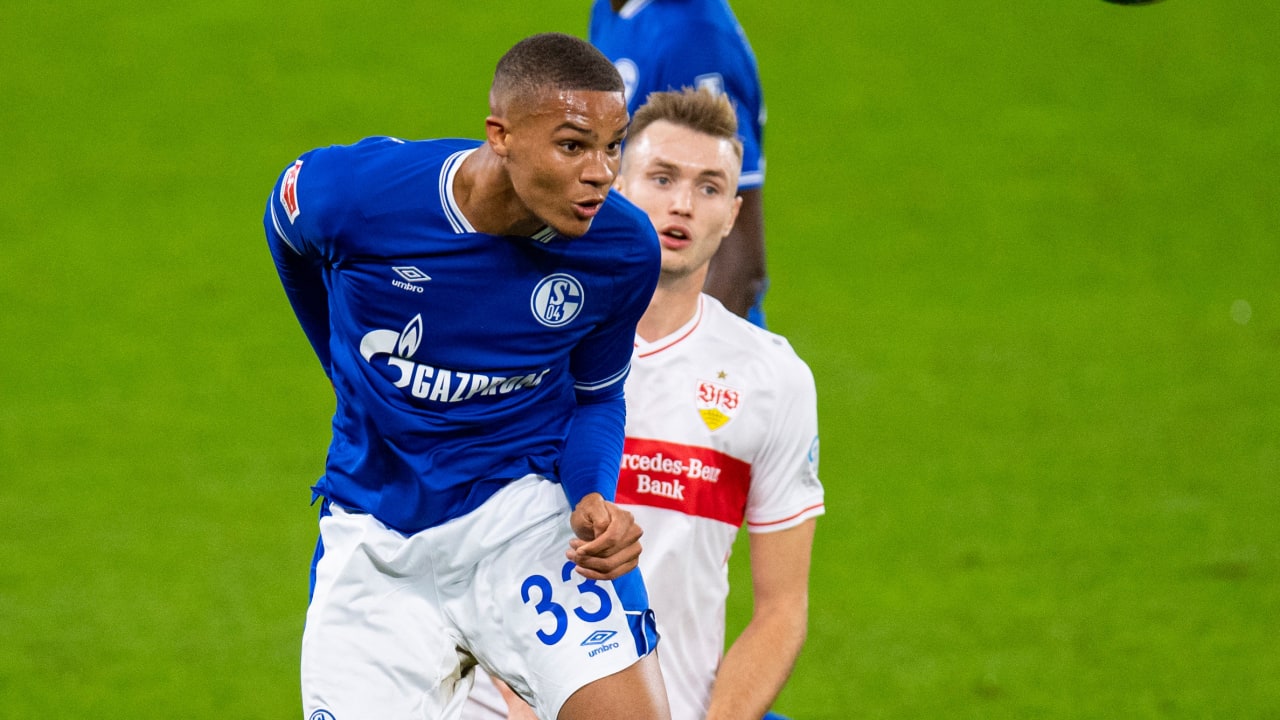 Photo: Neundorf / Kirchner-Media via Pool
With 15 Bundesliga appearances this season, Thiaw has established himself as one of the most promising centre backs in the Bundesliga, producing eye-catching displays of maturity despite Schalke's wretched form. Though he has a contract running until the summer of 2024, an impressive European Champions to go with his Bundesliga form could see Thiaw abandon S04's sinking ship should a topflight club make a move for him this summer.
David Raum
David Raum is the biggest talent in the German squad not playing in a European topflight, sending absolute shock waves through German football with his 13 assists in 25 games for Greuther Fürth. Not only is Raum leading the assist charts in the 2nd Bundesliga, but is level with Bundesliga's number #1 Thomas Müller, a World Cup-winning attacking midfielder in the most dominant club in the country, versus a left back in his second season of consistent first-team football. Such is the meteoric rise of Raum that he has only managed two U-21 internationals, one being the final qualifier versus Wales where he unsurprisingly assisted the go-ahead goal from Jonathan Burkhardt.
Though game-time has been limited in the international scene, Kuntz doesn't need to worry about his left back coming into the tournament without the necessary match sharpness. Raum has played every minute of Fürth's opening 25 Bundesliga 2 matches, consistently performing at top levels that have seen him never go longer than two matches without assisting a goal since the 6th gameweek.
Midfield
Arne Maier
Arne Maier is one of the undisputed leaders in Germany's 23-man roster, a returning figure from the 2019 tournament who has captained the side throughout qualification. Back in 2018 when Arne Maier made his Under 21's debut, the Hertha academy graduate was regarded as one of the biggest talents in German football, a future heir to the throne of Toni Kroos and İlkay Gündoğan.
However, any hopes of appearing for the full national team have at least temporarily been halted, with various injuries costing Maier a staggering 267 days worth of football in the past 2 ½ seasons. Despite his undeniable quality, Maier's lack of first-team football on loan at Arminia Bielefeld put his inclusion in Kuntz's squad in jeopardy. Yet a stroke of luck has finally come in his favor, with a new managerial appointment at Bielefeld becoming the catalyst for Maier to work his way back into contention.
Since the appointment of Frank Kramer, Maier has started every Bundesliga fixture. The long-term question with Maier remains if he can stay fit, but going into the European Championships he looks to have hit a wave of form which we have rarely before seen in his professional career. The captain on the pitch who leads just as much through his rousing mentality as his footballing example, getting a fit Arne Maier is a significant boost to Germany's hopes of reaching the knockout stages.
Niklas Dorsch
Niklas Dorsch is the first player in the squad to ply his trade outside of his home country, lining up in the Belgian Pro League. Dorsch's career has made impressive strides over the previous 12 months, playing an imperative role in FC Heidenheim's near-miss at Bundesliga promotion, before locking down a starting spot at Europa League side KAA Gent this season.
Despite standing at just 1'76 M, Dorsch is an impressive defensive presence, winning numerous challenges in the midfield and running channels closed. In the Belgian topflight, only one midfielder has won more tackles this season, an important facet of Dorsch's game that will help balance the more creative axles in Germany's side.
This factor was crucial throughout the qualifying process, with Kuntz bringing Dorsch into a starting role for the final three matches in which Germany took the maximum points available. Dorsch's importance is reflected in Germany's defensive record through qualification, conceding only 1 goal in the 5 matches he appeared in, whilst a whopping 8 were surrendered in the three matches he was left out for.
Dorsch is not completely without creativity, however, making 1.4 key passes per 90, and directly contributing to 5 goals in his 27 Pro League appearances. Though he won't be a reliable goalscoring outlet for Kuntz's side, compared to the two other defensive midfielders he is competing for a place with, the Gent midfielder offers the most when in attacking positions. In a pairing with a more traditional defensive midfielder, Germany's midfield could really thrive around Dorsch.
Vitaly Janelt
It is fair to say Vitaly Janelt has had an impressive 6 months, going from a squad player at VFL Bochum to nailed on starter at promotion-chasing Brentford. A defensive midfielder by trade, Janelt has been a key cornerstone to allow the division's highest-scoring attack to flourish, making the most tackles and interceptions per 90 of any player in The Bees roster.
Mathew Benham & Brentford: A Story on Innovation through Statistical Analysis
Though he is willing to leave his central position in pressing phases, in possession Janelt is much more useful when positioned directly in a front four, building out of the back in tight areas, but not venturing too far up the pitch. This is reflected in his 0.5 dispossessions per 90, an extremely impressive rate for a central midfielder, and well above any of his competition in the Germany squad.
Janelt has had an up & down Under-21's career, starting the qualification process as a nailed-on starter, before losing his spot in the lineup after Germany's 3-2 defeat to Belgium. Though he has failed to start any of the last 5 matches in qualification, Janelt's impressive form for Brentford could see him still play a significant role when the tournament kicks off on the 24th of March.
Anton Stach
SpVgg Greuther Fürth boast the youngest average age in this season's 2.Bundesliga. Along with David Raum, 22-year-old Anton Stach is another reason for Die Kleeblätter's reliance on the youth, starting all but one of Fürth's last 14 league fixtures. His great run of form has now been rewarded, becoming one of three players in the squad to travel to Hungary without earning a previous U-21 appearance.
Stach's versatility is what has earned him such tremendous plaudits from manager Kuntz. Although he has appeared almost exclusively as a defensive midfielder this campaign, throughout his young professional career, Kuntz has played all across midfield, as well as at center back. Having developed relatively late as a youngster, Stach has many of the technical attributes of a diminutive number 10, whilst also boasting the 1'92 M height befitting a center half.
It is unlikely that Stach will go into the tournament as a player whom Kuntz will rely on for minutes. Like fellow rookie Malik Thiaw, Stach's involvement is largely as a reward for his impressive domestic performances, providing extra cover should the side run into an injury crisis. However, with the amount of positions he can effectively slot into, it would be unwise to rule out an appearance from the youngster just yet.
Salih Özcan
The FC Köln midfielder will be one of the veteran heads at the spring event, with just 11 days separating Özcan's birthday and the cut-off date for this year's European Championships. In the manager's words, Özcan is a player who doesn't shy away from responsibility, looking to solve tricky situations on the pitch where others would hide.
Part of the national team program since he was 14 years old, and even captaining the under 21's in their 1:0 victory over Bosnia in October, Özcan is an important leader and personality to help guide the group in the crucial group stage matches in Hungary. Such an important role is not earned overnight, but through consistent selection and good performances.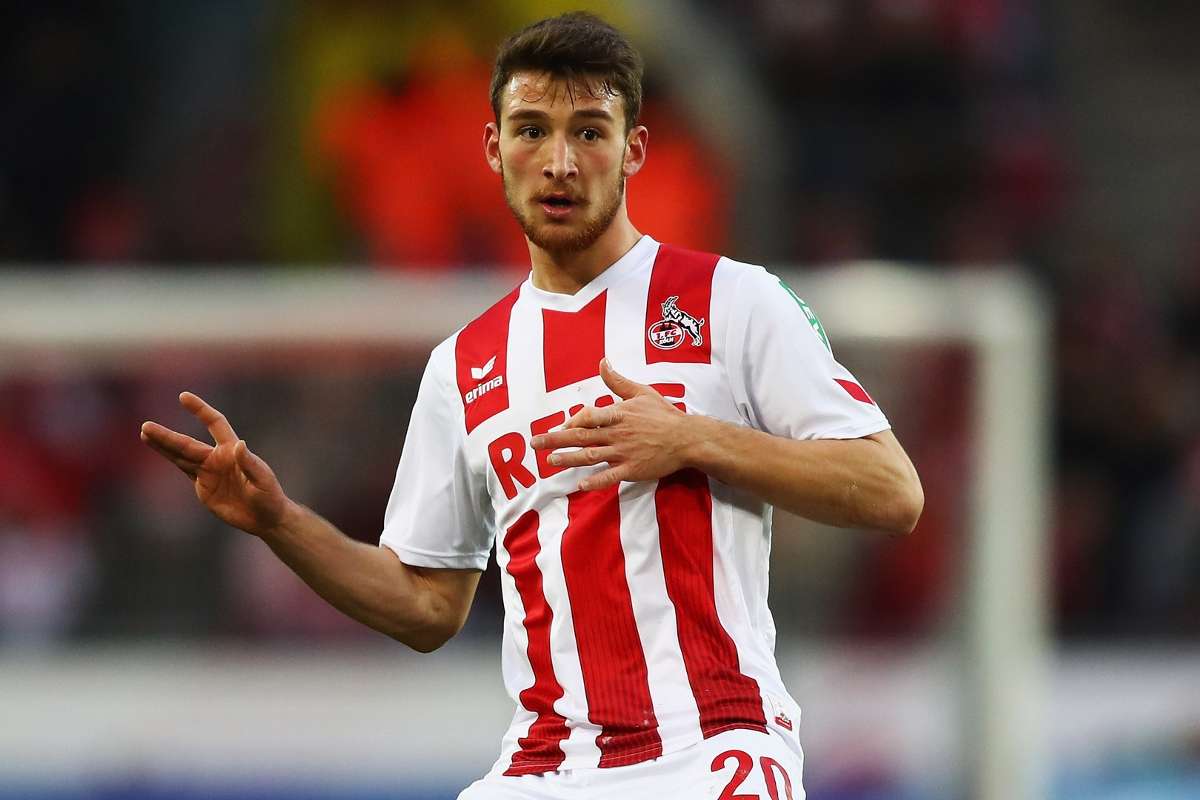 Photo: Getty Images
Featuring in all 8 of the sides group stage matches, starting 6 of them in the first XI, Özcan has become one of the first names on the team sheet for manager Stefan Kuntz. Despite the heavy competition for places in the midfield, Özcan has always made himself available where the team needs him, capable of playing in central midfield as well as on the wings.
With more than 100 games in the top two divisions of German football under his belt, Özcan is a safe pair of hands who can help steer a relatively young squad in the right direction. An experienced head in a youth tournament desperately lacking such individuals.
Ismail Jakobs
Jakobs is the second FC Köln player to feature in Kuntz's squad, joining teammate Salih Özcan for the opening match in Hungary. For Jakobs it has been a difficult season at Die Geißböcke, playing over 1400 minutes of Bundesliga football without registering a single goal contribution.
Yet that has all changed this weekend, where his net busting strike led to an important 2-2 draw in Köln's bid for Bundesliga survival. Without any friendly matches before the tournament kicks off on Wednesday, Jakobs' impressive weekend performance should give him the confidence boost he may have been lacking over the previous months.
Offering natural dynamism and speed, Jakobs could play a big role in Germany's Group A fixtures, whether as a starter or impact sub from the bench. Jakobs also has enormous versatility, able to play in any position on the left side of the pitch. With David Raum the only natural left back called up to the squad, Jakobs could be an optimal replacement should Raum get injured.
Mateo Klimowicz
From one uncapped youngster to another, this time in the form of VFB Stuttgart attacker Mateo Klimowicz. A player highly regarded in a Stuttgart side littered with youthful prospects, coach Pellegrino Matarazzo has even gone as far as to say that there is no ceiling for Klimowicz's talent. Stuttgart's Sporting director and former Borussia Dortmund & Arsenal scout Sven Mislintat was equally glowing with his appraisal for the 20-year old, comparing him to the likes of Marco Reus and Andrej Kramarić.
It is this unique talent that has made him such an interesting prospect for Kuntz, capable of playing anywhere across an attack and combining skillful technical dribbling with an eye for a pass. Mateo embraces his father's footballing roots in this respect, bringing a South American flare to the often rigid and over-structured German game.
Forwards
Mergim Berisha
Mergim Berisha has been causing quite the storm in Salzburg, contributing 4 goals and 2 assists in a Champions League group that contained Bayern Munich, and Atlético Madrid. Though he may not be the generational talent of his former strike partner Erling Haaland, the Salzburg academy graduate is putting himself in the eye of numerous clubs on the continent, and an impressive performance in Hungary could be the final piece to confirm a big transfer this summer.
Berisha is a clever operator, utilizing his astute movement, and eye for a goal to get into the right positions for a cross or spilled shot from an opposition keeper. His tactical awareness has allowed him to be used deeper as well, operating as an attacking midfielder on occasion by linking the midfield and attack with his driving runs through the channels or well-placed balls over top.
This was particularly impressive in Salzburg's 3-1 defeat in Munich, where Berisha created countless opportunities for the away side, as well as scoring the Austrian's only goal with a well-timed run into the box. Though he hasn't proven to be a prolific striker internationally with just 1 goal in 6 qualifying matches, Berisha will play a big role in Kuntz's side, whether as the most advanced midfielder or at the tip of the trident up top.
Lukas Nmecha
Nmecha is one of the leaders in this generation of German talent, boasting the most appearances in the squad, including an 11-minute cameo in the 2019 final defeat to Spain. A product of the Manchester City academy, Nmecha has experienced much of his professional career on loan, a relatively unsuccessful journey up until the opportunity to play for Vincent Kompany's RSC Anderlecht presented itself this summer.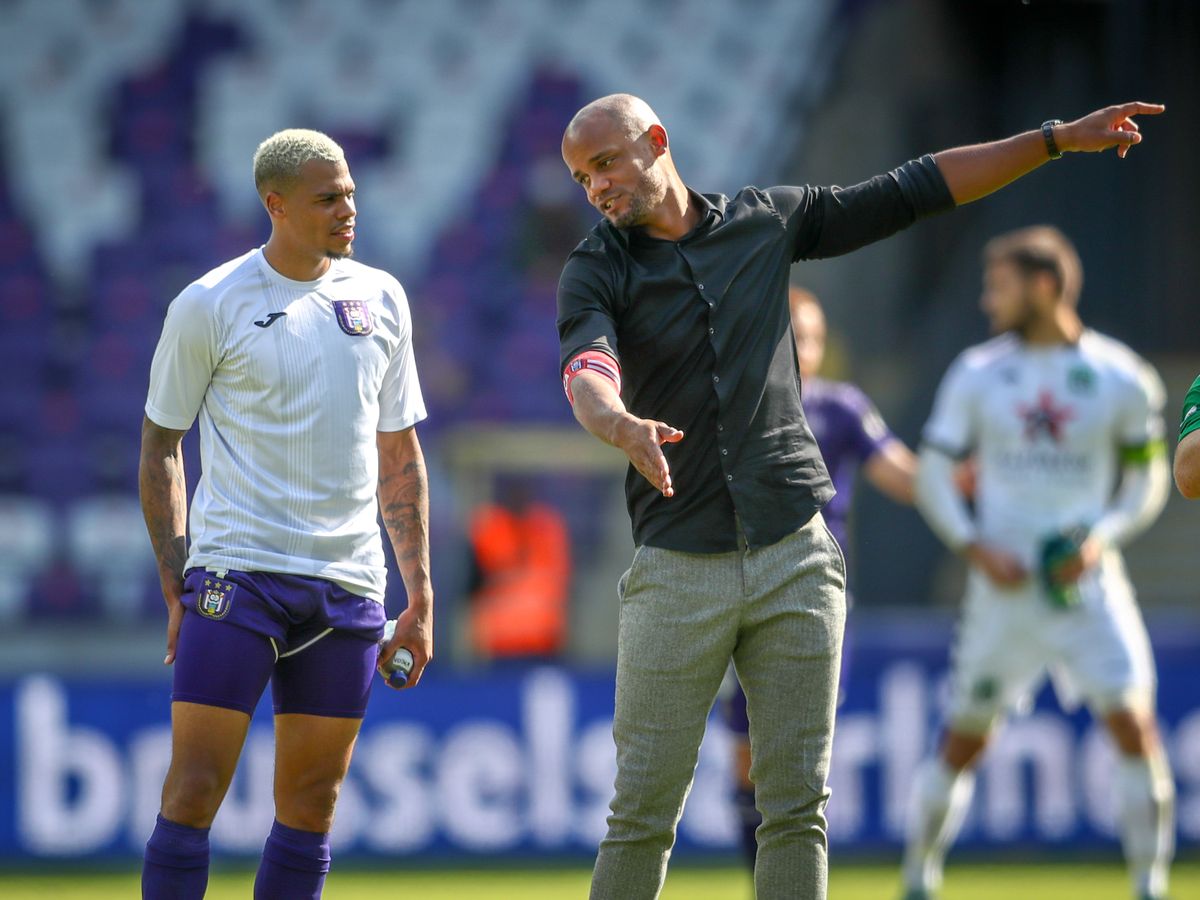 Photo: Getty Images
In his first 27 matches in the Belgian Pro League, Nmecha has scored 13 goals, earning his first consistent minutes since his spell at Preston North End in 2018. The gap between a decent run of form in the Belgian topflight and the City first team remains a monstrous hurdle for Nmecha to overcome, but an impressive tournament in Hungary could see him secure his place in Guardiola's plans for next season.
Though he has predominantly played through the middle for Anderlecht's, Kuntz has utilized his pace and power from the wings, a decision which has paid off in qualification. In Germany's 8 group stage matches, Nmecha scored 7 goals, by far and away the most prolific goalscorer in the side. A player who creates chances at an enormous volume, if the 22-year old can become even more clinical in his finishing, the sky's the limit for Nmecha and Germany's goal-scoring prospects in Hungary.
Florian Krüger
Stefan Kuntz has dipped into the Zweite Bundesliga for his next attacking addition, calling up Erzgebirge Aue forward Florian Krüger for the European Championships. After an impressive post lockdown performance where Krüger contributed to 3 goals and 4 assists in Aue's last 8 matches, the former Schalke academy graduate has kicked on to another level this season. Despite Aue sitting in mid-table obscurity for much of this season, Krüger's performances have caught the eye, directly contributing to 17 goals in the opening 26 matches of Aue's season.
Though he may be listed as a center forward in Aue's squad portrait, Krüger has put up such impressive numbers whilst playing predominantly as a winger, particularly impressive when cutting in on his dominant right foot as a left forward. Internationally, Krüger has played solely as a striker, getting his goal-scoring counter off the mark in his debut against Moldova in September, but failing to register another strike in the following 4 matches he appeared in.
Jonathan Burkardt
Mainz 05 are once again in a relegation battle, fighting for their 13th consecutive season in the topflight. As is typical for clubs lower down in the table, goals have been hard for Die 05er's to come by, averaging just a goal a game in the current campaign. Though striker Jonathan Burkardt has proven himself as a hard-working forward willing to spend large portions of the game chasing an opposition center back, his finishing abilities are still up for debate.
In 24 games and over 1000 minutes in the Bundesliga this season, Burkardt has scored just one goal, with a current chance conversion rate of a goal every 27 shots. At the U-21 level, Burkardt has been far more successful. With 2 goals in 186 minutes, Burkardt was averaging an impressive goal every 93 minutes throughout qualification.
Included in his haul was Germany's crucial 2nd goal on the final matchday versus Wales, a match which Burkardt started in attacking midfield, a position which Kuntz could get the best out of his defensive work rate and link play, whilst minimizing the lack of efficiency in front of the net.
Youssoufa Moukoko
It has been a record-breaking year for the 16-year old Youssoufa Moukoko, and with his inclusion in the U21 roster, the next one is set to be shattered. If Moukoko were to appear in any of the matches in Hungary, he would become the youngest player to ever feature for Germany's U-21's, a record which will no doubt fall under his name with the run of form he is currently on.
Despite joining the first-team squad in November, Moukoko already has established himself as an important figure in Edin Terzić's plans, consistently coming off the bench when chasing a game, or even starting on the odd occasion Haaland is injured. In 410 minutes of Bundesliga action, Moukoko has registered 3 goals, the first coming in just his second-ever start against Union Berlin, and the other two coming in short cameos off the bench.
This ability as a super-sub should not be understated, with Moukoko's blistering pace and smashing finishing capable of causing real chaos in the final minutes of a match. Particularly if Germany were to make it to the knockout stages, where games begin to pile up and the summer heat takes its toll, Moukoko will become a weapon that few opposition managers will find a suitable answer to.
Predicted Lineup
The Formation (4-3-3)
Stefan Kuntz has been relatively fluid in his formational preferences throughout qualification, lining up the side in 5 different systems throughout the 8 qualifying matches. The big question will be whether he opts for a one-striker or two-striker formation.
Mergim Berisha and Jonathan Burkardt have looked their best when deployed in a partnership up front, but the key attacking outlet of Lukas Nmecha is at his most prolific when playing as a right-winger in an attacking trident.
We ultimately believe Germany will line up in a 4-3-3, the formation Stefan Kuntz favored in all 5 of the matches in the 2019 tournament, and most often in qualification (3 times). Within the starting lineup there are multiple players who provide tactical flexibility though, allowing Kuntz to quickly shift into a whole host of formations, including the 442 which was used in the final two victories in qualification.
Lennart Grill (GK)
Despite a disappointing 3-0 defeat on Sunday to Hertha Berlin with club side Bayer Leverkusen, Lennart Grill was the most capped keeper throughout qualification, and as the only one selected who is also earning regular game-time at club level, he should be the nailed-on starter.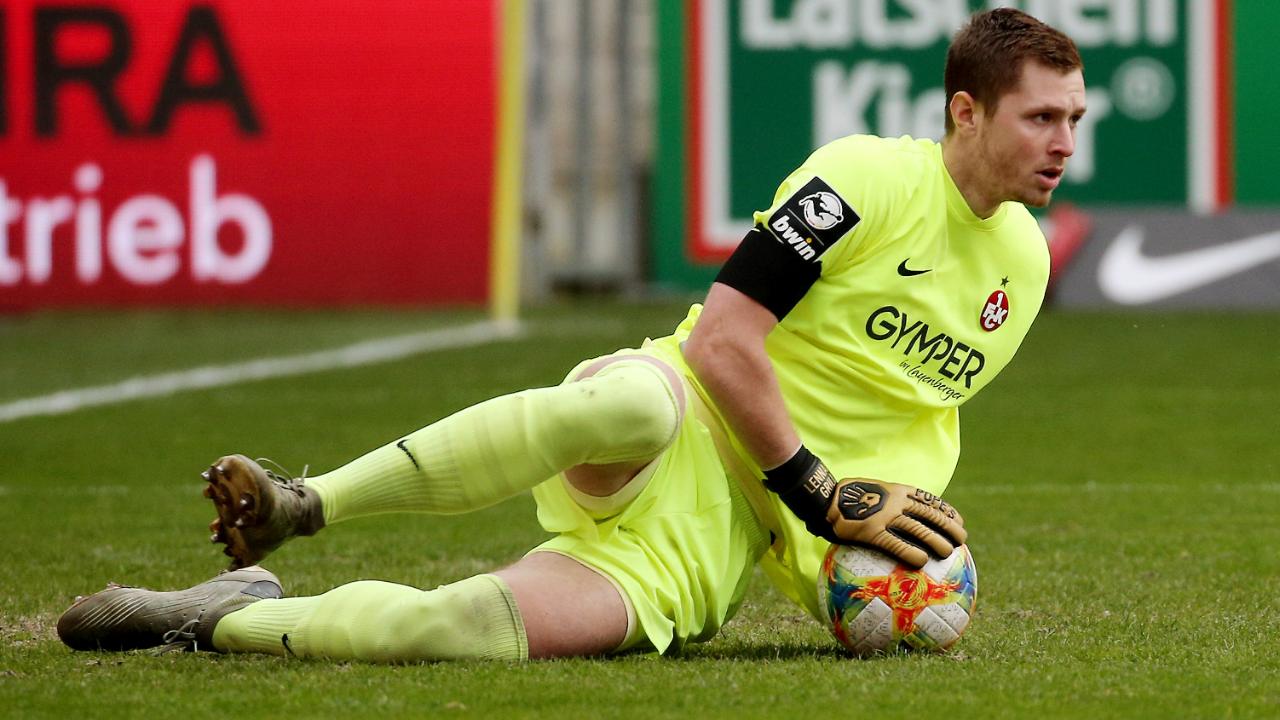 Photo: picture alliance / Promediafoto
Ridle Baku (RB)
Playing a stellar season for VfL Wolfsburg and with a concrete hope of making Jogi Löw's Euro roster this summer, Ridle Baku will be an assured starter for Germany's opening fixture against Hungary on Wednesday at the Sóstói Stadion.
Amos Pieper (CB)
Playing another impressive season for Arminia Bielefeld, and regaining Kuntz's trust after his disastrous red card versus Belgium, Amos Pieper should feature in the backline. The extra 72 hours rest he has compared to his major competitor Maxim Leitsch is also noteworthy.
Nico Schlotterbeck (CB)
Despite a couple of of injury worries, when Schlotterbeck is fit he is a nailed-on starter for Europa League-chasing Union Berlin. In the Under-21's Schlotterbeck is equally important, starting every match which he has been fit for, and even contributing 3 goals and 3 assists in the process.
David Raum (LB)
David Raum was a late addition to Kuntz's squad, starting only the final match of qualification against Wales. However, Raum's form at Fürth is impossible to look past, with his 13 assists this season making him one of the biggest attacking threats in all of Germany.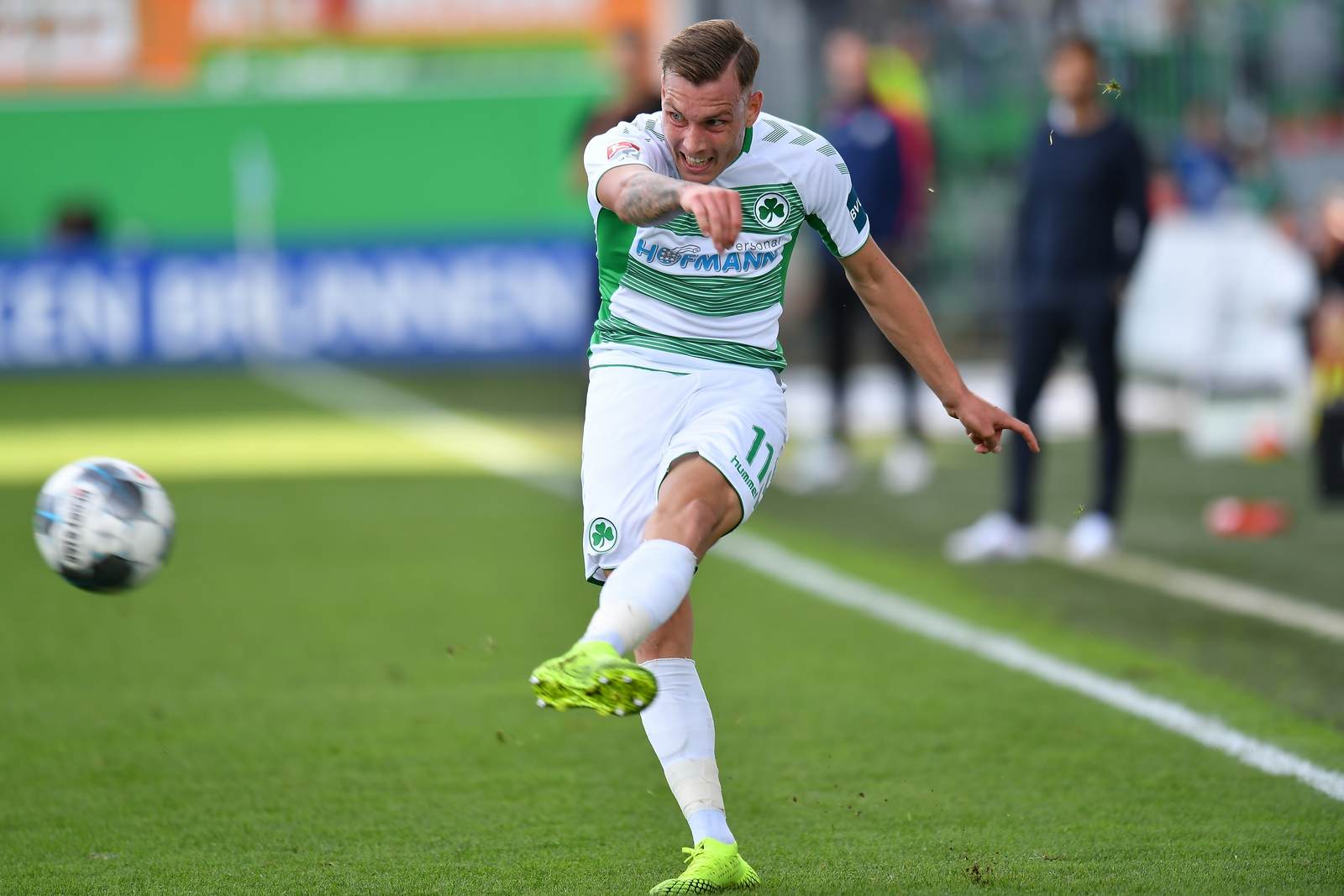 Photo: Imago images / zinc
Arne Maier (CDM)
The captain of the side whose leadership is just as important as his ability on the pitch, Arne Maier's new-found starting role at Bielefeld has all but secured his position in the line-up for the opener versus Hungary. The additional rest he receives from playing his weekend fixture on Friday is just another boost in his favor.
Niklas Dorsch (CM)
The two remaining midfield positions are very much up for grabs, however, we have gone with Niklas Dorsch. His impressive defensive record plays in his favor, and he became a key asset in the last 3 must-win matches in qualification. However, Dorsch will have last played late Sunday evening, a difficult burden that Kuntz will take into consideration when selecting his starting lineup.
Jonathan Burkardt (CAM)
With two traditionally defensive-minded midfielders, adding a more attacking presence will be a must for Kuntz. That could come in the form of Mainz's Burkardt, traditionally a center forward who played his best football in qualification as an attacking midfielder. He also scored the crucial second goal on the final matchday against Wales, a mark of confidence that should help him overcome his poor goalscoring form in the Bundesliga.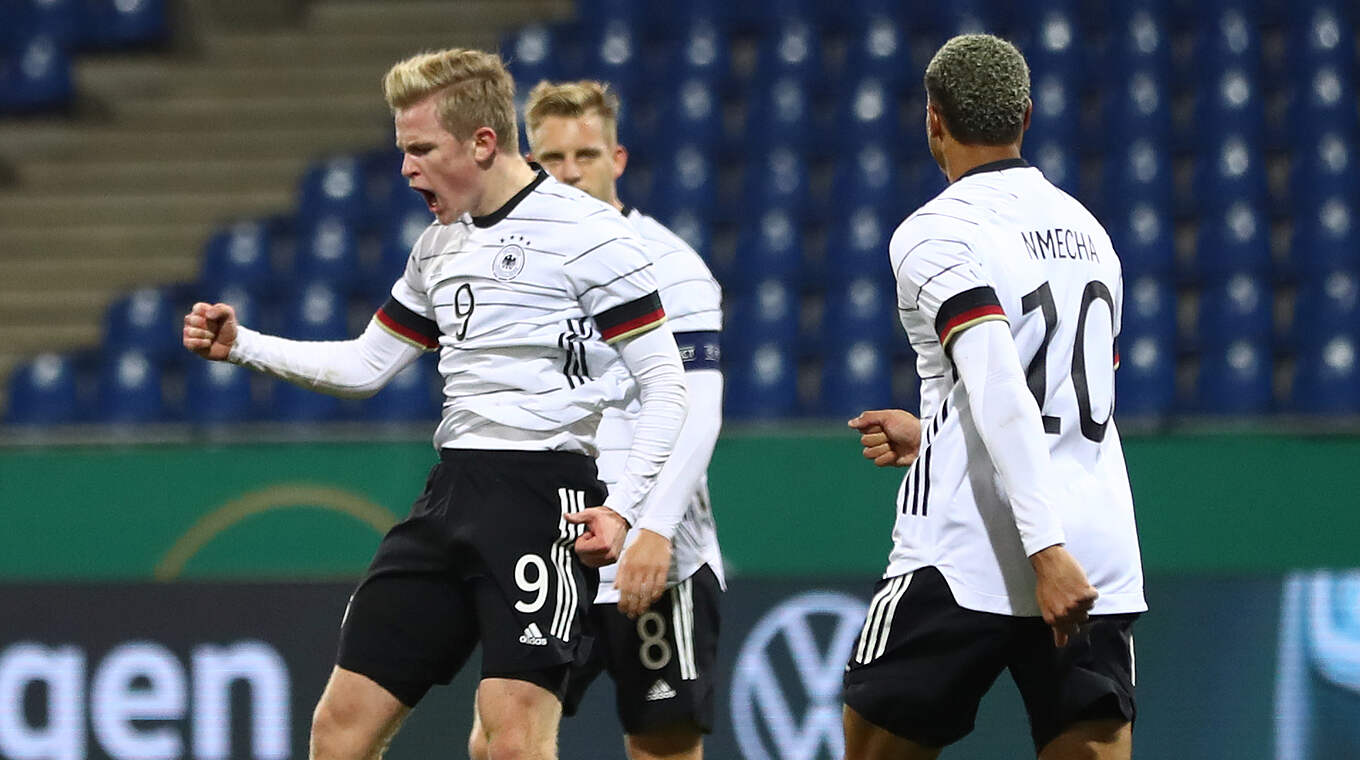 Photo: Getty Images
Lukas Nmecha (RW)
Lukas Nmecha will start, with the most goals and appearances of any player in Kuntz's roster. The only question is where? We believe it will be as a right-winger, the position he has played most often throughout qualification and which will allow space for another important number nine up top.
Mergim Berisha (ST)
That number nine is namely Mergim Berisha, a solid goalscorer in the Austrian Bundesliga, who has a knack for the big occasion with his impressive return in the Champions League group stages. While he has racked up 11 goals and 8 assists in domestic competition, he has scored 5 goals and 2 assists in European competition this season, threatening defenses such as Bayern Munich, Atlético Madrid and Red Bull Salzburg.
Salih Özcan (LW)
Özcan is an important leader in the side, one whom Kuntz has called on in the difficult moments where Germany needed results. In the final three matches of qualification, Özcan started all of them, wearing the armband against Bosnia, and contributing 1 goal and 2 assists.
By: Adam Khan
Featured Image: @GabFoligno / Getty Images / picture alliance