Achraf Dari: Morocco's Very Own Virgil Van Dijk
Achraf Dari was born on May 6, 1999 in Casablanca, Morocco. Casablanca, located on the west coast of the country, is known for its wonderful scenery and marvelous architecture. However, at the heart of the city, there is a historic, fierce and intense rivalry between two of Africa's most successful clubs Wydad Athletic Club (Wydad) and Raja Club Athletic (Raja).
Growing up in this vibrant, passionate and football-loving city, Dari was one of many young Moroccan kids who sought to follow the glorious path set before them by Casablanca-born Wydad, Deportivo La Coruña and Moroccan legend Nourredine Naybet. 
Against this backdrop, Dari's footballing journey began when he joined Wydad at just 8 years old. Since then, he has worked his way through their youth system and three days after his 19th birthday, he made his full debut for the club in a Botola Pro 1 (Morocco's First Division) fixture against Hassania Union Sport Agadir. He was on the winning side as the match ended 1-0 to Wydad, and would go on to make two further appearances in the 2017/2018 season.
The following season (2018/2019), Dari established himself as an undisputed starter. He started 26 out of 30 league games as Wydad went on to win the league title. He also started 13 out of 14 CAF Champions League matches as they reached the final, before losing to Esperance Sportive de Tunis 2-1 over two legs.
Dari's meteoric rise looked as if it would continue this season (2019/2020), as the Moroccan started in Wydad's first nine league games along with four CAF Champions league fixtures. Unfortunately, in the Casablanca derby against Raja in December, he suffered a serious anterior cruciate knee ligament injury. This was a devastating blow for him. However, it is hoped he will return to competitive football when the Botola Pro 1 resumes in July. 
As of today, Dari has played 56 matches for Wydad across domestic and continental competitions. He has also played 17 matches for Morocco at youth level from Under 17 to Under 23, but is yet to represent Morocco's senior team. 
Position, Attributes and Style of Play
Dari usually plays as a right sided centre-back in a 4-3-3 formation for Wydad. Nevertheless, he is comfortable playing as a left centre-back when required, despite being right footed. As part of a well drilled, disciplined and controlled yet attacking team, he is expected to marshal the defence, cover for the right back when they attack, dominate opposition forwards physically, and start attacks from deep. 
Dari is physically imposing, standing at 1.88m, with a broad frame and a powerful physique. He uses his physical gifts to great effect along with effective aggression and deceptively impressive pace. When defending 1v1 either centrally or wide against an opposition attacker, if they try to dribble past him using their pace, he will match them for speed and execute a well-timed sliding tackle or use his superior strength to knock them off the ball and regain possession without fouling.
Additionally, he looks a dominant and towering figure in aerial duels. He uses his aggression and strength to bully opposition forwards when competing for balls in the air.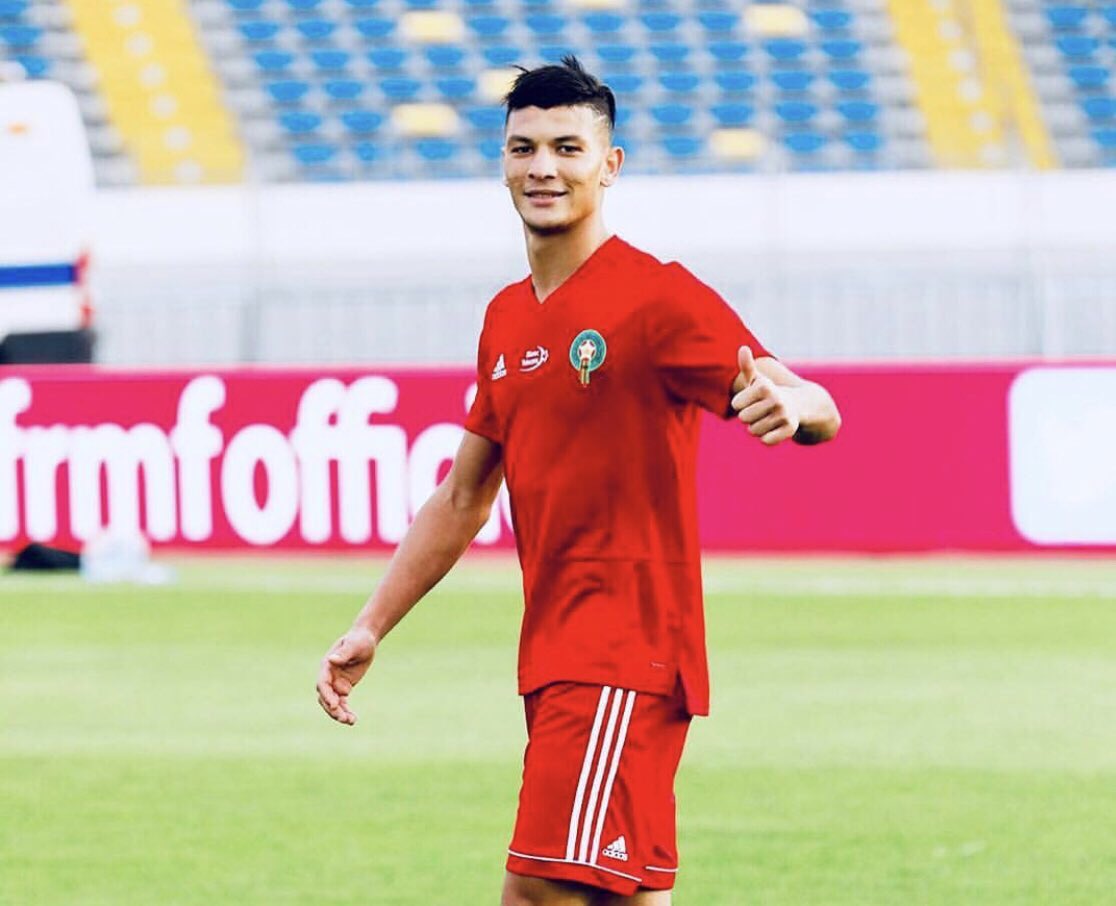 Photo: Achraf Dari's Facebook
Despite Dari's size, he is not clumsy. When opposition forwards change direction suddenly to evade him, he is able to maintain his balance and use his agility to block a shot or cross, win the ball off them, overpower them with his strength or force them to pass backwards to a teammate in a deeper, less threatening position. 
What stands out about Dari is that he is rarely rash when making challenges, and when he does commit fouls, they are usually in non-threatening areas of the pitch. His composed and thoughtful defensive manner combined with expertly timed tackles is illustrated by him receiving zero red cards and only two bookings in 56 first team matches for Wydad. 
Dari is an intelligent defender who reads the game well and shows good anticipation. When balls are fed through by opposition players in between him and his right back teammate, he reacts quickly and uses his intelligence to: place himself in good defensive positions to win the ball before the ball reaches the wide player or striker, make a well-timed slide tackle to clear the ball, or get in a clever defensive position to face the attacker 1v1 and force them either wide of goal or to play the ball back into midfield areas. 
Alongside this, Dari demonstrates good positional awareness when defensing crosses. He usually positions himself in the correct areas of the box to intercept a cross whether that be by blocking it, controlling it with a good touch or heading it; out of the box, back to the keeper or for a corner. 
Dari's influence over Wydad's defensive solidity cannot be emphasised enough. During the 2018/2019 and 2019/2020 seasons in the 35 Botola Pro 1 league fixtures and 17 CAF Champions league games he started, they only conceded a total of 38 goals in 52 matches, recording 22 clean sheets. Whereas in the 21 matches he missed over the same period, they conceded 24 goals and only had 3 clean sheets. A startling difference.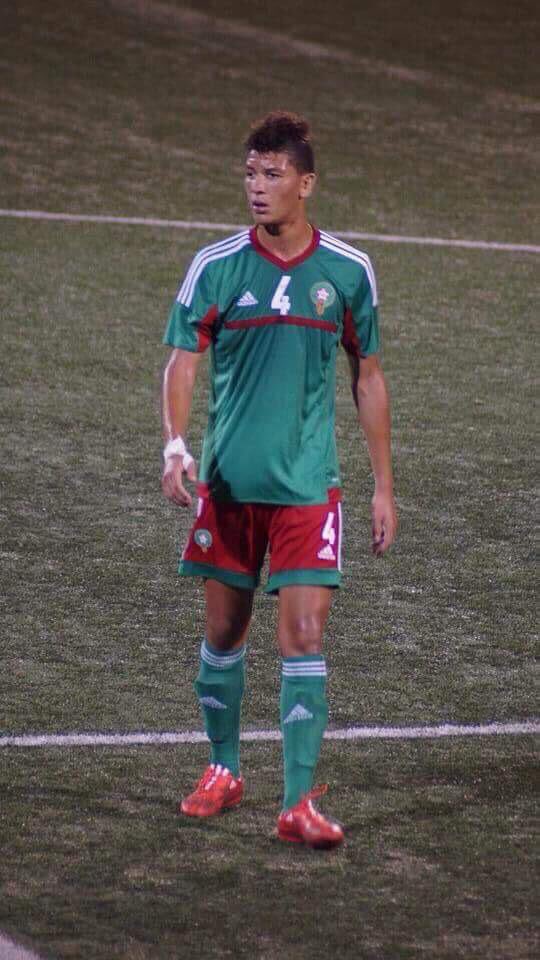 Photo: Wydad.TV
In possession, Dari's composed approach shines through. He never seems in a rush to make a pass whether he is under pressure or not and is happy to dribble past attackers, when appropriate, and play forward passes or turn back and pass to the keeper when he cannot see a clear forward or wide pass. Also, he utilises his good technique and vision by playing precise long, floated passes to the centre-forwards as well as to the wide players when given time and space to pick out a pass. 
Even though Dari is an excellent tackler and rarely gives away fouls, he does like to commit sliding tackles, on occasions, when they are not necessary. When he inevitably steps up to playing in one of Europe's top five leagues, he needs to ensure he only uses sliding tackles when absolutely necessary. These tackles carry a greater element of risk compared to a standing tackle especially in and around the box. When facing elite strikers who move the ball quicker, have greater anticipation and can shield the ball better, sliding tackles are more likely to result in fouls. 
Dari sometimes likes to step out from the back four into midfield areas to win the ball back to prevent quick transitions or counter-attacks from his opponents. This generally works well because of his good reading of the game, good anticipation and well-judged tackles. But when he gets this wrong, and he has done in a few instances, it unbalances the defence and puts them under pressure because he is now out of the game, scrambling to get back into position leaving the other defenders to try and cover for him.
In the future, he should continue to do this but needs to ensure that he only does so when the chances of him winning the ball are very high, to avoid causing problems to his team's defensive structure when trying to defend a counter-attack. 
Long-Term Potential
Having watched Dari closely several times in Botola Pro 1 league matches and CAF Champions League games, he has the potential to be a world class centre-back and play for one of Europe's top clubs.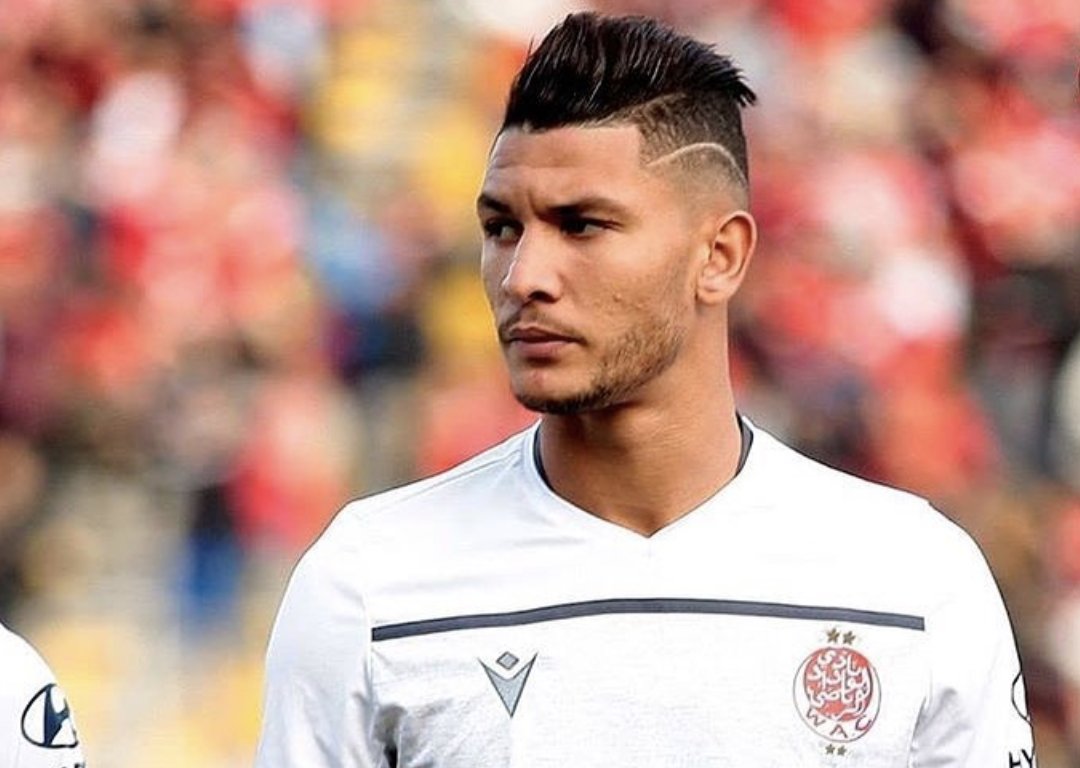 Photo: Wydad Athletic Club's Facebook
Dari's excellent and commanding all-round performances, after breaking into Wydad's first team are indicative of his potential. In particular, against Raja and Mamelodi Sundowns, two of Africa's better teams, in the Botola Pro 1 and CAF Champions League last season, respectively, his performances were reminiscent of Virgil Van Dijk's performances against Europe's best attackers albeit at a lower level against less gifted forwards.
Future Clubs
Due to Dari's great form since breaking into Wydad's starting XI, he has attracted interest from several clubs around Europe, including Rennes, and Turkish giants Fenerbahce and Galatasaray. 
Dari may have to wait until summer 2021 to move because he has only recently returned to training following his long-term knee injury and clubs will want to make sure he has fully recovered from the injury before signing him. However, if he picks up where he left off on his return, during the rest of the current Botola Pro 1 league season, a summer move is bound to happen. 
Let's take a look at two clubs Dari could join to take the next step in his fledgling career.
Sevilla
Sevilla are currently 3rd in La Liga after 27 matches. They were expected to challenge for the final Champions League spot yet find themselves in 3rd place one point ahead of Real Sociedad and Atlético Madrid. 
A key component of Sevilla's success this season has been their centre back partnership of Diego Carlos and Jules Koundé. Carlos has been a standout performer amongst centre backs across Europe and is drawing admiring glances from some of Europe's elite clubs like Liverpool and Real Madrid. 
Photo: Sevilla FC
With the prospect of Carlos departing Sevilla in the summer transfer window and the fact they have little depth in this area as their only backup centre backs are Sergio Gómez plus unwanted duo Simor Kjaer and Joris Gnagnon, who are on loan at AC Milan and Rennes respectively, they will need to strengthen this area of their team. 
Dari would be a smart purchase by Sevilla to supplement their squad. He would be relatively cheap compared to similar quality centre backs currently playing in Europe, he still has great scope for improvement at 21 years old, he is technically proficient, and he has good physical characteristics as well as strong defensive attributes highlighted above. 
The Maghreb defender should have little problem acclimatising to life in Seville. He will be used to the warm weather, and with fellow Moroccan Youssef En-Neysri and Munir El-Haddadi, the latter being a Spaniard of Moroccan descent, already there, they could help him settle in the city. 
From a sporting perspective, Sevilla would be an attractive proposition for Dari. He will have the opportunity to harness his ability in a high-profile club, well-known for developing young talent and giving those talents the confidence and opportunity to prove their worth at first team level. Additionally, their manager Julen Lopetegui likes to attack using width and pushing their wing backs high up the field leaving the two centre backs deeper to cover.
As Dari has physical and defensive qualities comparable to Carlos and is used to playing in a side, Wydad, who use somewhat similar attacking tactics he should be able to adapt seamlessly.
Nice
The French Ligue 1 season ended dramatically after the French government announced in early May that no sporting events could be held in the country until August. As a result, a points per game method was implemented to determine the final positions of the 20 clubs in Ligue 1. Based on this method Nice were given a fifth place finish, qualifying them for next season's UEFA Europa League. 
For Nice to cope with the demands of domestic and European competitions next season, they will need to strengthen their squad. A key recruitment focus should be centre back in light of Malang Sarr's inevitable departure, the fact Dante is not getting any youngerm and the likes of Andy Pelmard and Gautier Lloris being average backups. 
Nice should look to North Africa again like they did last summer when they signed the highly-rated Hicham Boudaoui from Algerian side Paradou Athletic Club. He performed well when called upon for Nice this season and there is no reason why Dari, who has shone against more, higher quality opposition at home and abroad while both were playing in Africa, cannot be another Maghrebi success story for Nice.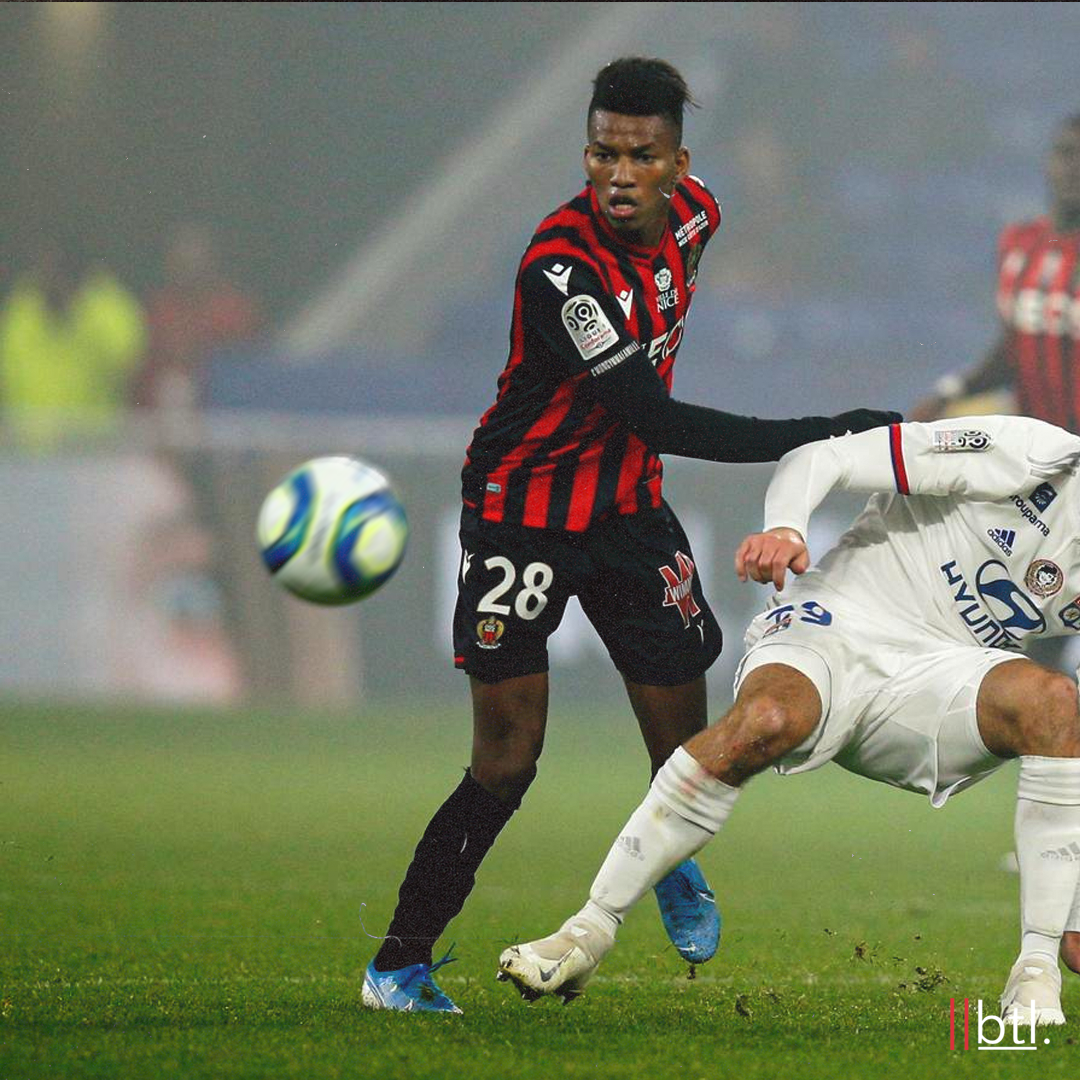 Dari should be able to adapt to Nice and Ligue 1 fairly easily. As a Moroccan, it is possible that he will speak or at least understand some French making the transition from Casablanca to Nice smoother. While he has the physique, defensive nous, and the technical skills to handle the intensity, skill, and speed of Ligue 1. 
Career-wise a transfer to Nice would suit Dari because he would be joining an ambitious club, owned by a British billionaire Jim Radcliffe's pharmaceutical company INEOS, who have a clear strategy for success and developing young players. Another bonus of moving to Nice is that he would be able to develop under the tutelage of Arsenal and France icon Patrick Vieira who is looking to create a more solid defensive structure which he could fit in to. 
By: Daniel Ajuh
Photo: @GabFoligno