Every Premier League Club's Brightest U-21 Talent (Part 2)
 More and more young players are beginning to forge their way in England's top flight, with the days of starting XI's with an average age of 30+ becoming a thing of the past. This season has seen the trend of youthfulness continue, with managers forced to use the full depth of their squads as the unending amount of fixtures in these early months test the limits.
In this article, I look at the most promising U-21 talent at every club across the Premier League's bottom 10, each capable of becoming a star over the coming years. This is the second part of a two-part series, with the Premier League's top half available to read here:
Aston Villa
Name: Louie Barry
Date of Birth: June 21, 2003
Position: Striker
"Best 16-year-old in the country." Those were the glowing words from Villa CEO Christian Purslow, after it was announced last January that Louie Barry would be leaving Barcelona's academy and returning home to England.
A youth international for England, Barry is one of the most promising youngsters in the country, with blistering pace and mazy dribbling that makes one think the ball is glued to his feet. Best through the center, but also capable of wreaking havoc on either wing, Barry is a natural goalscorer, with great movement and technical ability.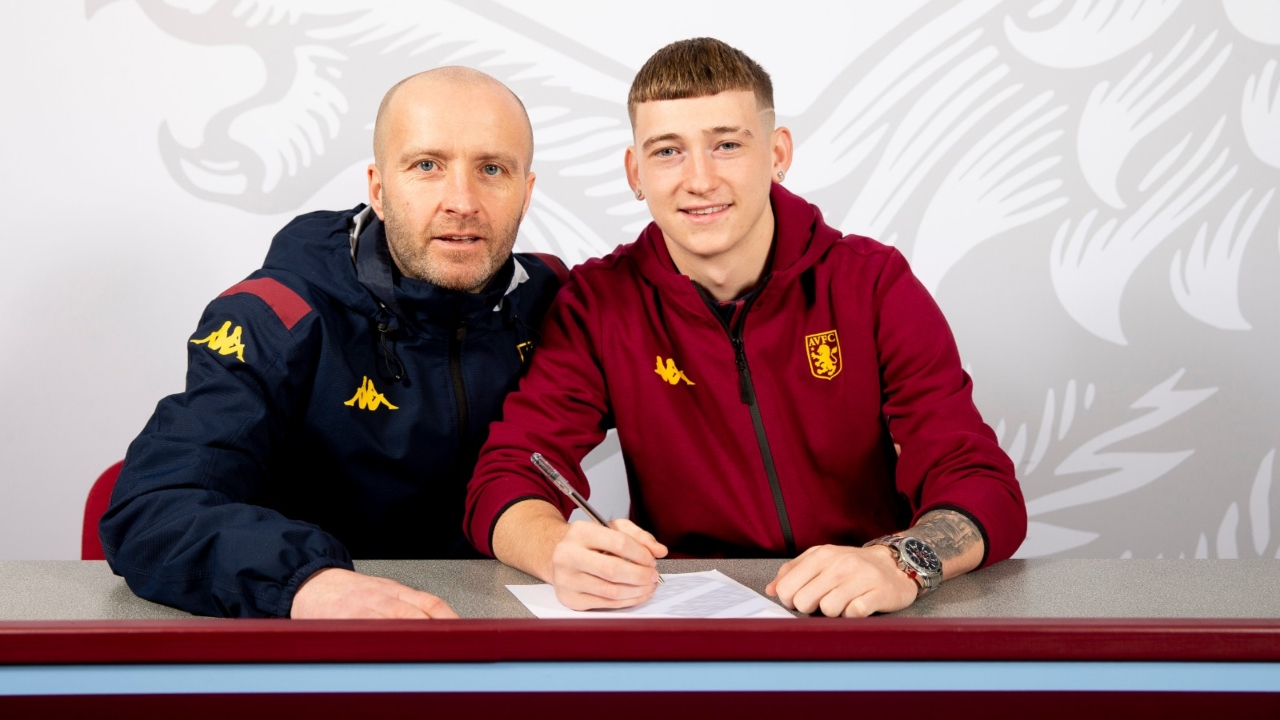 Photo: Aston Villa
This was immediately picked up on by Villa's first team manager Dean Smith, who when asked about the youngster in a recent press conference mentioned his impressive movement and future in the first team.
"I am sure he will be a hit at Aston Villa, but we can't forget he is only 16,… I am excited by the potential he has got, that is for sure. That is why we have gone and got him."
Although first-team minutes may be premature this season, Barry is nevertheless in and amongst the first-team squad. The forward's overall game is profiting from training alongside the likes of Jack Grealish and Ollie Watkins, reflected in his performances in the Premier League 2 where he has scored 4 goals in 7 appearances against players up to 6 years older than him.
For most 17-year-olds playing in the Premier League 2 would already be quite the achievement. However, Barry is proving that he is ready for a more difficult challenge. With numerous British youngsters benefiting from lower league and overseas loans in the past year, Aston Villa may be assessing the January market to give Barry the benefit of first-team minutes in men's football.
One just needs to take the M6 up to Blackburn to find another 17-year-old youngster thriving through regular first-team minutes in the Championship. In Liverpool's Harvey Elliott, who has already racked up 1200 minutes for Blackburn Rovers, Aston Villa have a prime example of how beneficial an opportunity in the lower divisions can be for a youngster.
A Championship side may be exactly what Barry needs, with a grueling 46 game season against some of the most physical opponents in the country also being a crucial step in Grealish's development as the talisman for this Aston Villa side.
Crystal Palace
Name: Tyrick Mitchell
Date of Birth: September 1, 1999
Position: Left Back
Crystal Palace haven't exactly relied on the youth this season, with the oldest Premier League manager lining up with the oldest starting XI this season. Regularly turning out with a side boasting an average age of 30 years, manager Roy Hodgson has relied almost exclusively on experienced personnel, a decision that has allowed Palace to once more distance themselves from relegation worries with a cautious style.
However, talented youth is still to be found in the Palace squad, particularly in the form of 21-year-old Tyrick Mitchell. After starting the final two matches for Hodgson's side last season, Mitchell retained his starting berth heading into the new campaign, featuring in every minute of the opening 6 fixtures and keeping Premier League regular Patrick Van Aanholt out in the process.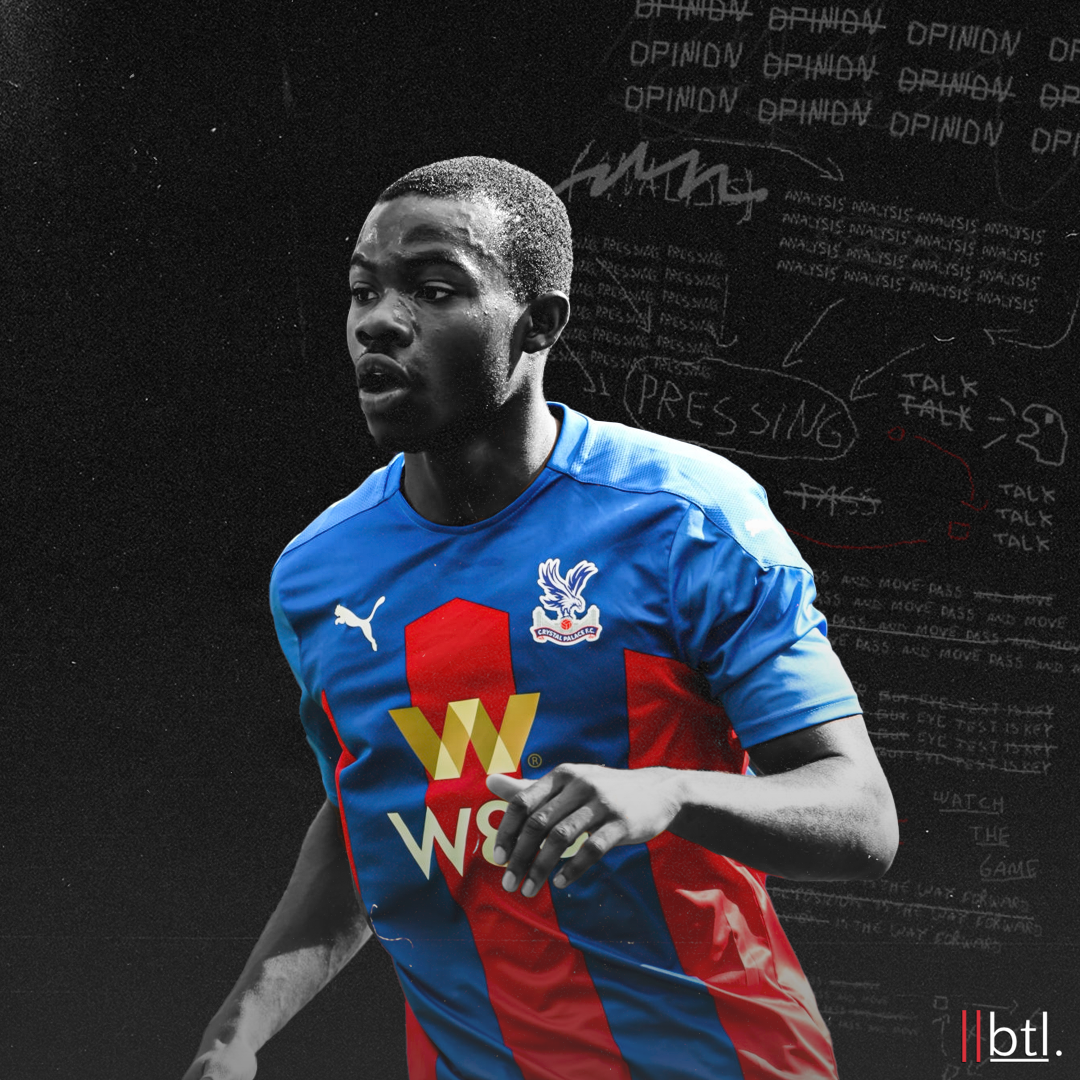 Photo: @GabFoligno / Matthew Ashton – AMA / Getty Images
Not only did Mitchell plug a gap in Palace's defense, but helped the side win 10 points in their opening 6 fixtures, including victories over current European contenders Southampton and Manchester United. As one would expect from a player in a Hodgson defense, Mitchell excels through his ability out of possession.
With 1.83 successful defensive duels per 90, Mitchell ranks as the second-best in the league this season and 12 places above the next highest player under 21 years of age. This defensive ability has been missing in the side since Mitchell's injury has seen his starting spot overtaken by Van Aanholt.
Since Mitchell's last match, a 2-1 victory versus Fulham on Matchday 6, Palace have conceded a whopping 19 goals. This run includes a 7-0 loss to Liverpool, and most recently a 3-0 home defeat to Aston Villa who played with 10 men for the entirety of the second half. Although these defensive deficiencies may be enough for Mitchell to garner another opportunity, an aspect of the 21-year old's game that he should look to improve on is his attacking output.
In the below graphic, one can clearly see the lack of threat Mitchell brings on the left side of Palace's defense, assisting a shot on target on average once every 180 minutes. Alongside this, his 1.07 attacking duels won per 90 is 243rd best in the league, further amplifying his lack of dangerous threat in Palace's game going forward. The Dutchman is clearly the preferred option if Hodgson wants to attack opposition sides, and Mitchell will need to bring more to his game in possession if he wants to become Palace's undisputed first-choice fullback.
Mitchell and Van Aanholt profile very differently although both competing for the same position in Hodgson's Crystal Palace side. Mitchell is the far more defensive fullback, whereas Van Aanholt is better in possession and creating dangerous opportunities on goal. The England youth international must improve his attacking output to definitively become the number one choice on the left side of Palace's defence.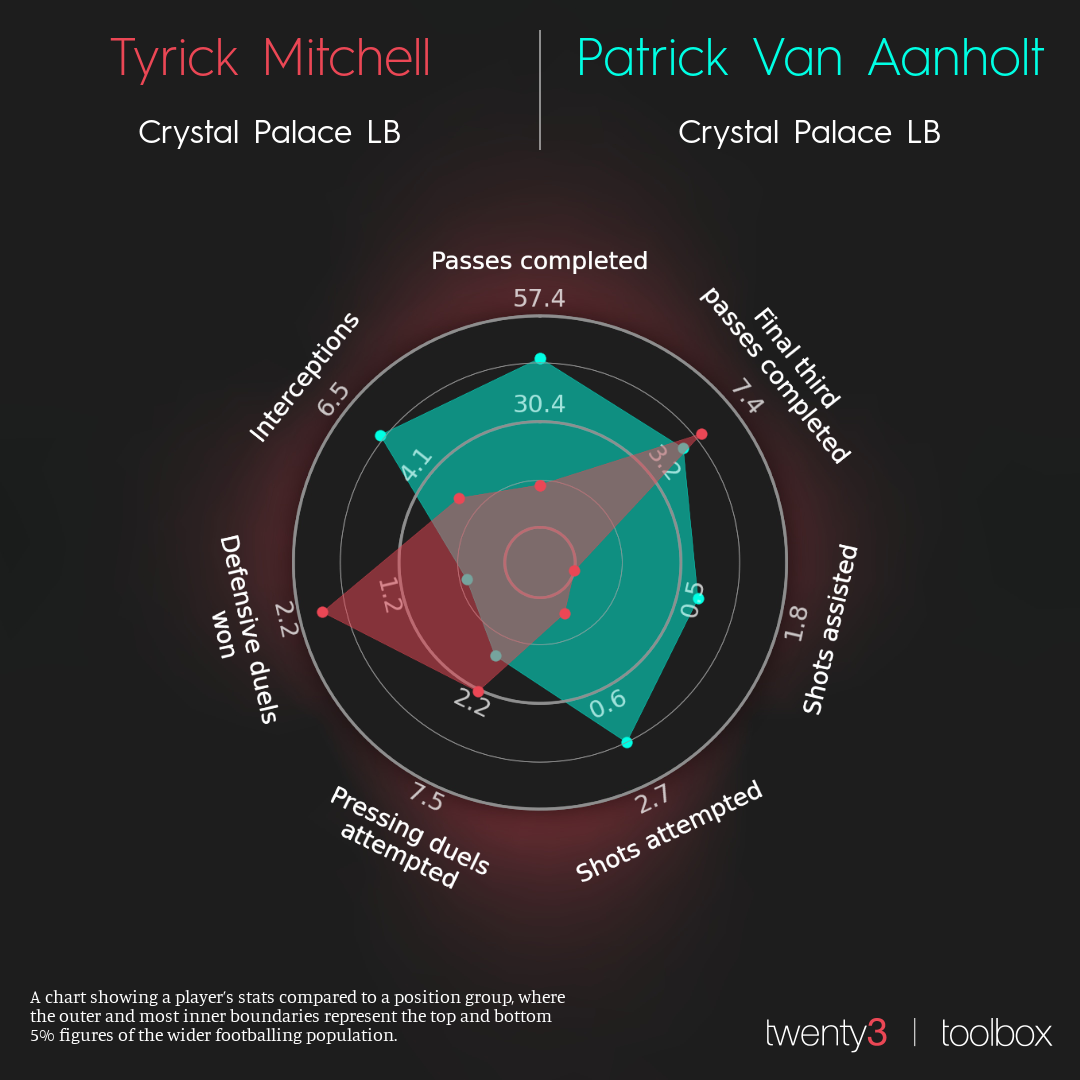 Photo: Twenty3 / Wyscout
Mitchell has all the defensive tools in his game to not just earn a starting spot for Crystal Palace, but perhaps even make a move to a bigger club in the Premier League with routine minutes this season. Although his lack of threat going forward has seen him surpassed by Van Aanholt in the left back pecking order, Palace's recent heavy defeats could see Hodgson shuffle the pack again.
If Mitchell can add an attacking element to his game, there is no reason why he won't be able to retain his position in the side throughout this season, with his defensive abilities reminding many Palace fans of academy graduate and current Manchester United right back Aaron Wan-Bissaka.
Leeds United
Name: Illan Meslier
Date of Birth: March 2, 2000
Position: Goalkeeper
It is always impressive when a young player is a regular starter in the Premier League. However, in Illan Meslier, we are seeing something truly extraordinary, a 20-year-old goalkeeper playing every minute of Leeds' season so far. With Marcelo Bielsa notorious for his unique view of the game, it is no surprise that the Argentine manager would be the one to give such a crucial role to a player of such a young age.
As Meslier is proving on the pitch, there is a reason that he is being selected ahead of former Real Madrid shot-stopper Kiko Casilla to lead The Whites from the back. Having a keeper with a strong ability on the ball is a must for Bielsa, who has his Leeds side playing out the back with a confidence more akin to a reigning European champion than a side playing their first top-flight campaign in two decades.
This is an attribute that Meslier has in abundance, completing the second-most passes in the league at a 90.88% completion. This high percentage is further exemplified on the odd occasion when Leeds will look for a long outlet ball from the back, with Meslier's 56.4% long ball success rate the best of any keeper in the top-flight.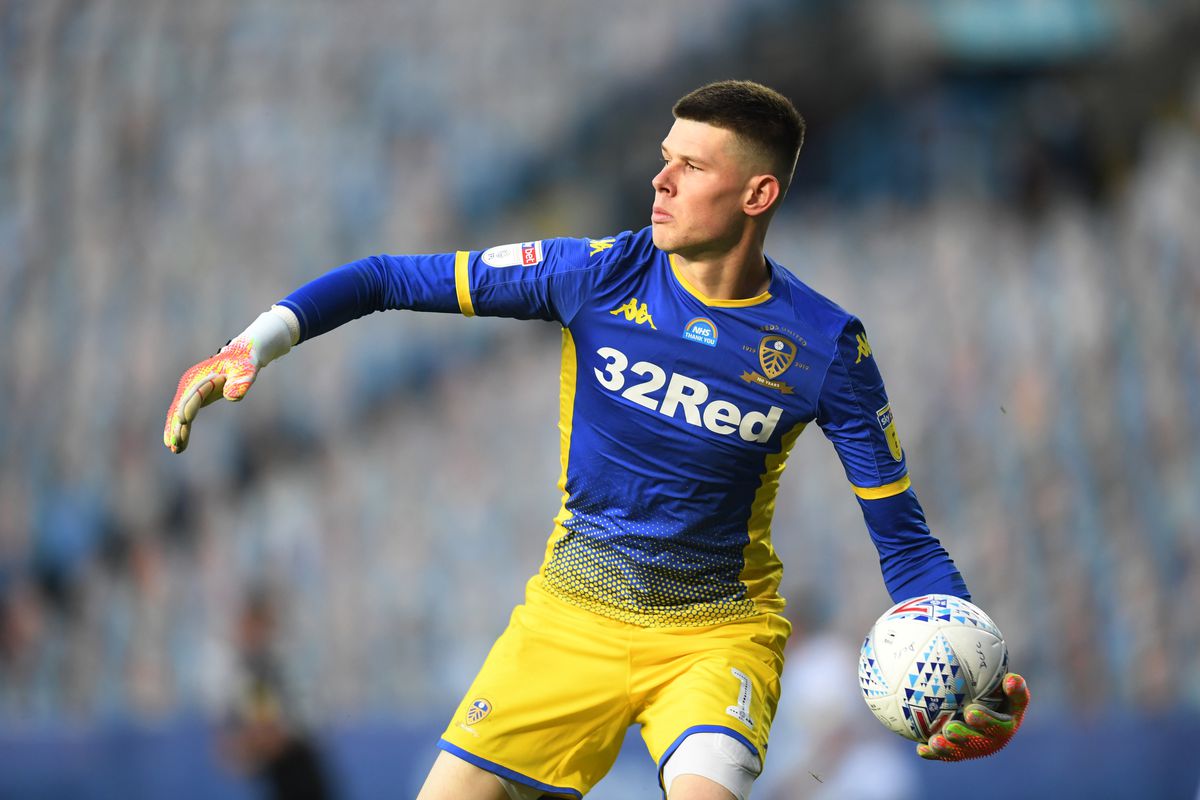 Photo: Michael Regan – Getty Images
Leeds have been an exciting watch this season, with their caution-to-the-wind approach meaning that the second division champions' matches rarely go without goals. The issue is that when attacks break down, Bielsa's side have so many men committed to attacking areas that they are susceptible to counter attacks and numerous high quality chances on Meslier's goal.
This has played out in disastrous fashion against top opposition, with Leeds conceding the joint-most goals of any top-flight side. However, is this a product of Bielsa's tactical setup, or rather an inexperienced goalkeeper leaking goals against superior opposition?
Unsurprisingly that has been a question many have been seeking answers to, particularly with a 20-year-old keeper whose inexperience at the top-level will be immediately questioned when Leeds come on the wrong end of a thrashing. One way to answer this is to look at Meslier's PSxG (Post shot expected goals).
Although confusing on the surface, Post shot XG looks at the XG (expected goals, a measure of the percentage of a shot going in based off of previous shots taken from that position) of all shots a keeper faces, and compares it to the amount of goals that the keeper has conceded. This allows us to look beyond the simplistic goals conceded stat, and actually analyze what a keeper is contributing to his side's defense.
When looking at Meslier in this regard, the French youth international has a very respectable +2.2 PSxG per 90, the 9th best in the league. This positive result shows an above average shot-stopping ability, with Meslier saving 1.30 more goals than would have been expected from the difficulty of shots he is facing. This shows that even as Meslier has conceded the most goals this season, the French shot stopper has still saved more high-quality chances than keepers like Ederson (-0.2 PSxG) and Alisson (+2.1 PSxG), who have conceded just 32 goals between them.
Newcastle United
Name: Matthew 'Matty' Longstaff
Date of Birth: March 21, 2000
Position: Central Midfielder
The last name Longstaff may ring a couple of bells for fans of the Premier League, with Matthew and his older brother Sean appearing in a midfield duo on multiple occasions last season, including most notably a 1:0 win against Manchester United where Matthew scored the only goal of the evening on his Premier League debut.
Though Magpie fans are fervent about local lads getting opportunities in the first team, for Matthew it has only come to one start this season, with Isaac Hayden, Jonjo Shelvey, and Matty's older brother Sean occupying almost all the first-team opportunities in manager Steve Bruce's midfield partnership. The 20-year-old midfielder may need to look elsewhere in January, a prospect that will not be all too unreasonable seeing as he had already warranted growing interest from both England and abroad over the summer.
Any club that will be looking to pick him up in January will be immediately struck by his passing ability, with his capacity to play pinpoint long balls exceptional for his age. This was on show in Longstaff's Premier League debut versus Manchester United, where the youngster played the most passes of any Newcastle player, as well as the second-most completed long passes.
Though looking at just one match is far too small of a sample size to accurately gauge the true levels of a player, it is nevertheless impressive to see how Matty played without fear on an occasion where many first-team regulars would have shied away from responsibility.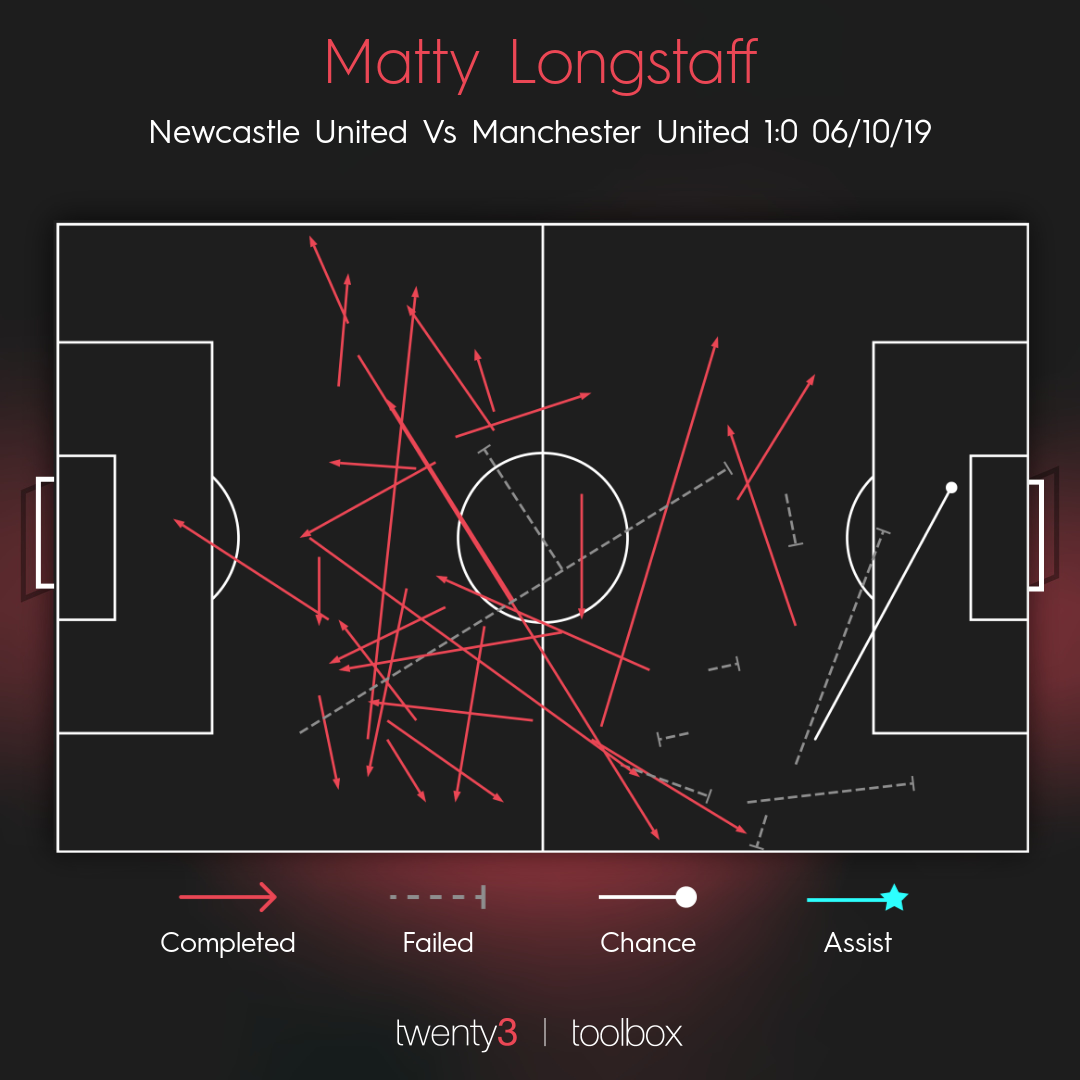 Photo: Twenty3 / Wyscout
Although his long-range strike will remain most memorable about Matty Longstaff's debut, his overall performance was equally impressive. With 31 completed passes, 7 of which were 40 yards or more, Longstaff commanded the occasion, bringing rhythm and composure to a Newcastle side who spent most of the match defending.
Though his performance versus United remains as his best match in Black & White, the youngster continued to prove his abilities to open up the field with his long-range passing throughout 2019/20, ending the campaign with the second-most completed long-range passes per 90 from Newcastle United's midfielders. Matty's 1.88 was only behind Shelvey who had the fourth most of any midfielder in the division.
With a fierce long-range finish and expansive passing range, Matty has many of the attributes required in possession to earn a place in Bruce's Newcastle side. However, out of possession is where many of the flaws in the youngster's game arise. Far shorter than his elder brother Sean, Matty is far less capable of making his defensive presence known, particularly in aerial duels that are rampant in the Premier League. With 6.07 successful duels per 90 last season, Matty produced the least defensively out of Newcastle's midfielders, more than 4 successful actions less than his brother.
With Bruce often deploying a 5-4-1 that requires a tremendous amount of running and defensive work from just two central midfielders, there simply isn't a place in the side for a player of Matty's style where a huge portion of his positive contributions come in possession. As Newcastle spend the third lowest amount of time in possession, and are unlikely to switch to a more progressive style, Matty's role as squad depth isn't going to see a sudden change.
A move away from his boyhood club may be for the best, either on loan in January, or perhaps even a permanent deal. With Seria A side Udinese offering the youngster a deal over the summer that would see him earn twice his current salary, perhaps now is the time for Matty to re-engage in talks with the Italian side.
Arsenal
Name: Bukayo Saka
Date of Birth: September 5, 2001
Position: Fullback/Winger/Central Midfielder
Arsenal have undoubtedly been the biggest disappointment of this Premier League season, sitting in 14th place after 15 matchdays, with the threat of relegation looming much larger than any hopes of European qualification.
With established stars like Pierre-Emerick Aubameyang, Alexandre Lacazette, and GranitXhaka enjoying their worst seasons in England, the few bright moments for Gunners' fans have come from the young talent at the club. One such youngster is 19-year-old Bukayo Saka, who continues to prove amidst all the unrest at the club why he could be the future at left back for The Three Lions.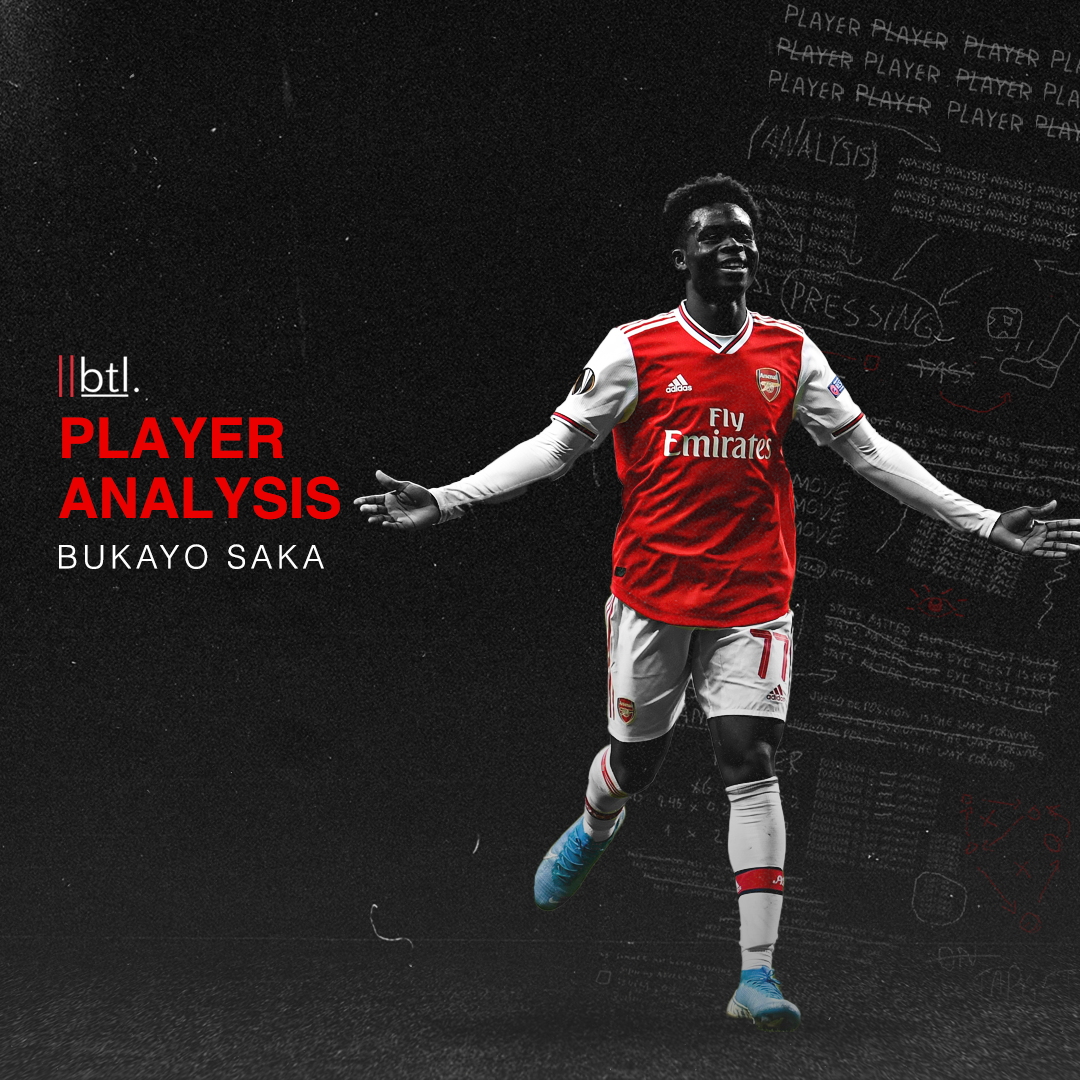 Photo: @GabFoligno / David Price
Starting last season with a market value of just €7 million, Saka now sits at €40 million on Transfermarkt, the second-highest value of any player at Arsenal. This price tag has been reflected in his performances on the pitch, when initially given his debut under Unai Emery as a short term fix amidst a left back injury crisis, Saka soon established himself as the first choice option under Mikel Arteta. Capable of playing up and down either wing as well as in central midfield, Saka's biggest strength lies in the great depth of positions and tactical setups he can flourish in.
Though it is hard to directly point to Saka's best attributes beyond his tactical flexibility, (with the different roles he has been forced to play this season mean that we have seen almost 3 or 4 different versions of Saka) his ability to create in the final third is already amongst the best in the league.
With 11 assists from fullback last season, Saka's numbers were only bettered by Liverpool's formidable pairing of Trent Alexander-Arnold and Andrew Robertson. Whether it be from a through ball, cross, or dribble, Saka is able to effectively generate goal-scoring opportunities for an Arsenal side who desperately lack creativity in the final third.
Although Saka has just 1 assist this season, this is largely a result of Arteta's tactical changes that have seen the side play with much less penetration and speed in attacking moments. Arteta has favored a slow build-up game that has often culminated in aimless crosses into the box as Arsenal become impatient and lack attacking ideas.
With 15.9 crosses per game, Arsenal have attempted the third most deliveries of any side in the division, however, these are often just hopeless lumps into the opposition's box, with just 1 in 10 actually creating an opportunity on goal. Rather, a player like Saka would benefit more when given more freedom to combine in channels and look to penetrate sides through intricate passing and dribbling at opposition fullbacks.
The benefits of a more expansive attacking setup was most recently seen in Arsenal's 3-1 victory over Chelsea, as Saka was afforded the freedom to interchange with Emile Smith Rowe in central positions. This allowed the Gunners to get an improbable win over Frank Lampard's side, with Saka earning MOTM in the process.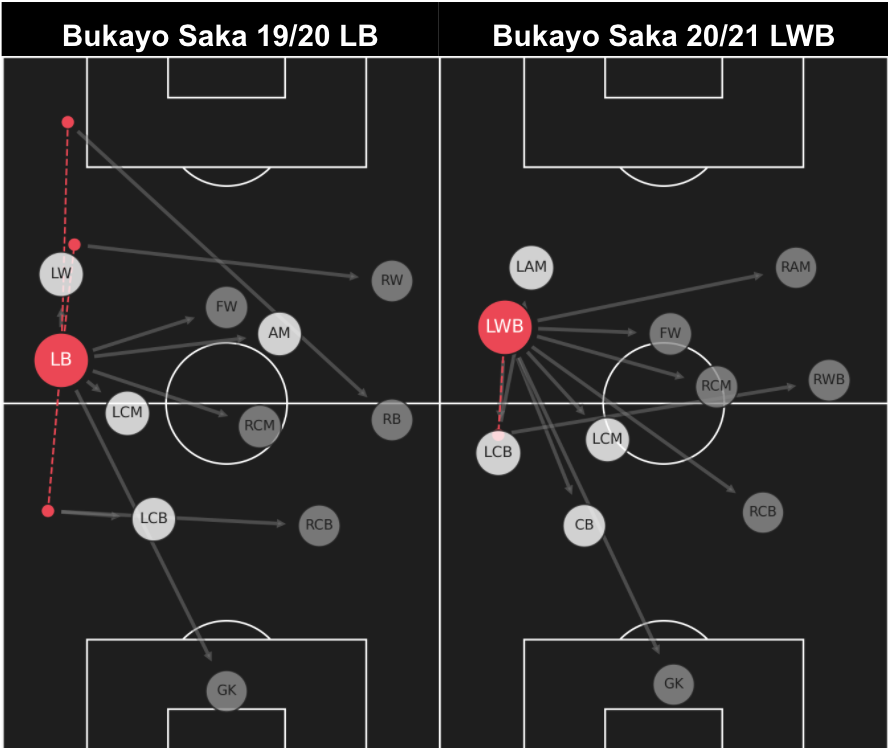 Photo: Twenty3 / Wyscout
In a comparison between Saka's 19/20 and 20/21 pass map and movements, it is clear to see Arteta's style is restricting Saka's ability to create with the same quality as last season. Whereas last season Saka was combining up the wings and making movements into dangerous forward positions, this year almost all of his s passes have been negative, with the 19-year old rarely afforded the opportunity to progress into the final third.
With Arsenal enduring their worst start to a season since 1974-75, Arteta may want to begin to cater his style more to the personnel he has at hand, allowing the likes of Aubameyang, Saka, and Nicolas Pépé to use their pace and trickery to go at sides, instead of the lethargic unimaginative game Arsenal are currently playing.
As we saw in England's Nations League fixture versus Belgium in November, Saka will flourish in a system that allows the youngster to attack and offer a creative spark. Although playing just 52 minutes after coming on for an injured Ben Chilwell, Saka left his mark on the affair, completing 3 key passes which was the most of any player on the pitch.
In a match that featured the likes of Harry Kane, Kevin De Bruyne, and Jack Grealish, a 19-year-old leftback who barely played more than a half of football to lead such an important measure of attacking impetus is a testament to what a talented player Bukayo Saka is when utilized correctly.
Brighton & Hove Albion
Name: Tariq Lamptey
Date of Birth: September 30, 2000
Position: Right Back
England have a seemingly unending berth of talent at right back, with the likes of Kyle Walker, Trent Alexander-Arnold, Aaron Wan-Bissaka, and Reece James all competing for just one spot in Gareth Southgate's starting XI this summer. However, there may be yet another player to add to that talent pool, with 20-year-old Tariq Lamptey playing a stellar season in his first full campaign for Brighton.
When Brighton announced last January that they had signed Lamptey from Chelsea for €3.3 million many fans looked on with skepticism. With Brighton just 2 points ahead of the drop zone upon Lamptey's arrival, few fans of The Seagulls could envisage an unproven 1.65m fullback being the catalyst to see them shoot up the table. Yet how wrong they would be, with Lamptey starting all but three matches after Project Restart, helping Brighton end the campaign 7 points clear of the relegation places.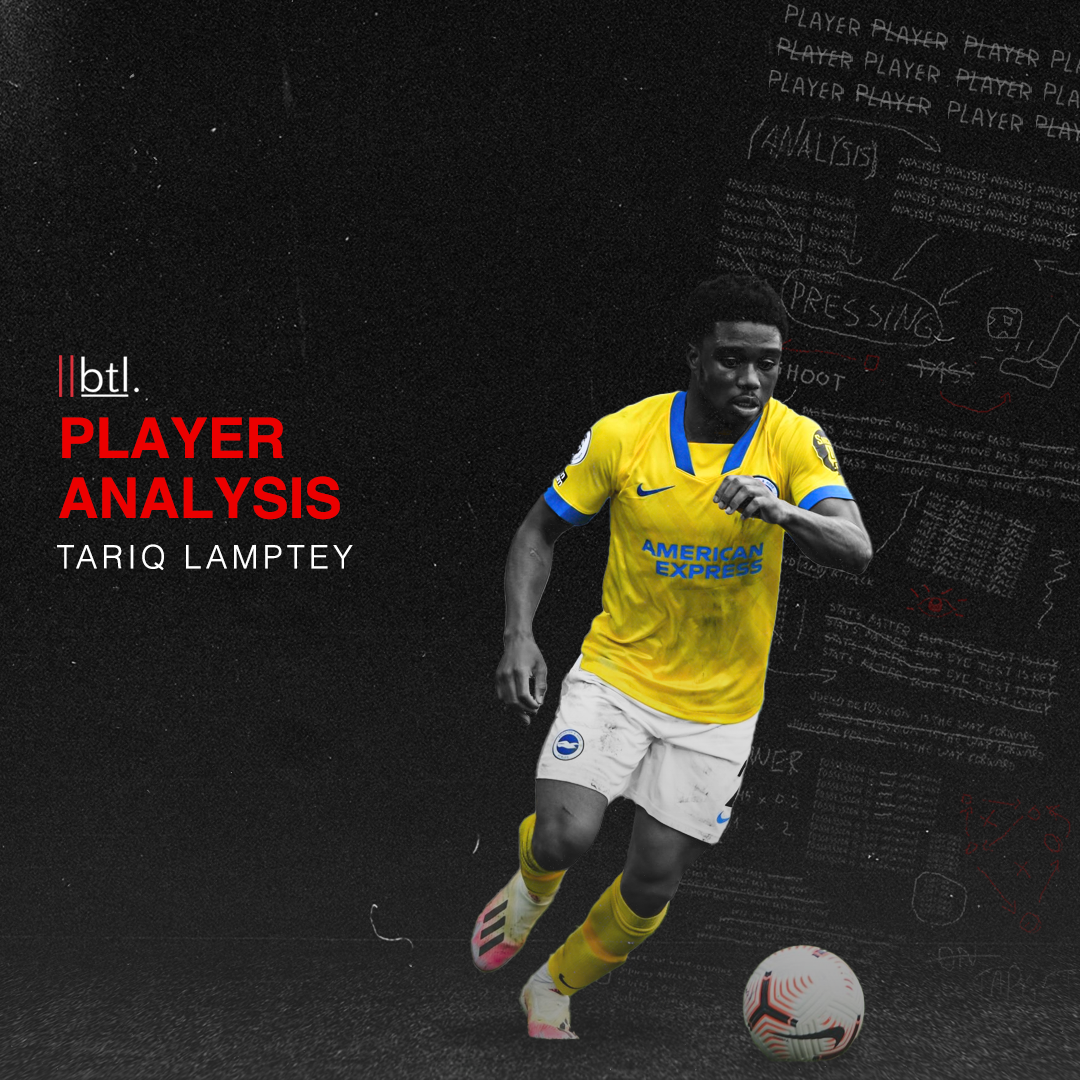 Photo: @GabFoligno / Mike Hewitt – AFP
With departures to both Martín Montoya and Ezequiel Schelotto over the summer window, Graham Potter established Lamptey as his number one choice at right back heading into the new campaign. The Chelsea academy graduate has fulfilled these expectations and some, even earning a spot in the shortlist for the Premier League's POTM in September. For a player who had played just 30 minutes of senior football before being sold by Chelsea, Lamptey has had quite the astronomical rise in 2020.
The physical attributes of Lamptey are what immediately grab one's attention, with his diminutive height and blistering speed making him a striking site as he storms up Premier League touchlines. However, it was never a full gone conclusion that Lamptey would have been given the opportunity to showcase his talents in the top-flight, with many clubs throwing his candidacy out the window when they saw his meager build and innocent face.
However, when one sees the youngster play he is everything but innocent, ferociously going into tackles and using his size and frame expertly to win challenges. Having always been the smallest player in his side, Lamptey has had to learn how to go into challenges against bigger opponents.
Whereas many players are shocked when they move from youth age groups to senior football where they aren't able to physically command opponents as much, Lamptey has had to deal with this his whole life, thus in many ways already equipped for the challenge he is now facing against some of the strongest athletes in the world.
One can see this ability to evade a physical coming together in Lamptey's intelligence in defending, reading opposition moves before they come to fruition and a last-ditch tackle is needed. Along with this, Lamptey is excellent at using his recovery pace to get himself in between an opposition winger and the ball. This requires an opponent to either go around Lamptey to regain possession or through the back of the Brighton fullback, a clear foul that eases the pressure on The Seagulls's backline.
The best of Lamptey is seen going forward though, with once more his pace becoming a major attribute. With Potter overseeing a tactical revolution that has Brighton playing a far more expansive and attacking game since his appointment in 2019, his hunger to join attacks in transition moments has been a major weapon for The Seagulls. Lamptey leads the Premier League with his 3.89 progressive runs per 90, a feature of the youngster's game that has seen a noticeable improvement since last season when he was mustering on average just 2 per 90.
Something else in which Lamptey has improved on now that he has a full preseason with Graham Potter under his belt is his final third production. Along with his crossing, which he has brought onto a head-on almost twice as many occasions per match compared to last season, Lamptey has also become incredibly intelligent at drawing dangerous fouls for his side.
Similarly to how the youngster is able to use his body to get between an attacker and the ball when defending, Lamptey carries over these same traits when looking to draw contact in dangerous areas around an opponent's box. With 2.5 fouls drawn per game, Lamptey earns the second most set pieces of any Premier League defender, with two of them already resulting in penalties for Graham Potter's side.

Initially, Lamptey takes the shortest route to the loose ball, a race the youngster will undoubtedly win.

However Lamptey recognizes the speed at which Bruno Fernandes is coming into the challenge, slowing his own run down and placing his body in between the ball and United's Portuguese midfielder. This inevitably results in a penalty, which Neal Maupay cooly slots away to put Brighton 1-0 up.
Lamptey is capable of rising to the very top of the talent in his position, who were it not for the immense depth in right back for England, would have surely been in contention for a ticket to the Euros based on his play this season.
Although Lamptey's performances have not been picked up by Gareth Southgate, clubs around Europe have been alerted to the fullbacks talents, with most notably reigning European Champions Bayern Munich putting in an offer for Lamptey over the summer. For now, Lamptey will be staying put though, with the duo of Graham Potter and long time club captain and fellow right back Bruno a safe pair of hands to oversee the continued upwards trend that has been his 2020.
Burnley
Name: Dwight McNeil
Date of Birth: November 22, 1999
Position: Left Winger
Sean Dyche's Burnley side haven't exactly been a development ground for young attacking talent, with the Lancashire based club utilizing the second oldest squad in the league. However one youngster who has been a revelation for The Clarets since debuting in May of 2018 is Dwight McNeil. Once more a key fixture in a Burnley team fighting for their Premier League status, McNeil is the X factor in Dyche's otherwise uninspiring side.
One does not play such a large role in a topflight side without consistency, a feature of McNeil's game that is far ahead of many young wingers around Europe. Having played every game bar one in Burnley's Premier League season so far, McNeil has established himself as an irreplaceable figure on the left wing, playing almost 6,000 minutes of topflight football before he had even turned 21 years old.
Even last season McNeil was one of the most important clogs in the Burnley side, starting all 38 Premier League matches. Whilst many youngsters only bring their best sporadically, McNeil consistently provides a minimum 7/10 performances, week in week out. No wide midfielder or forward in Europe's top five leagues played more minutes than McNeil in the 2019/20 season.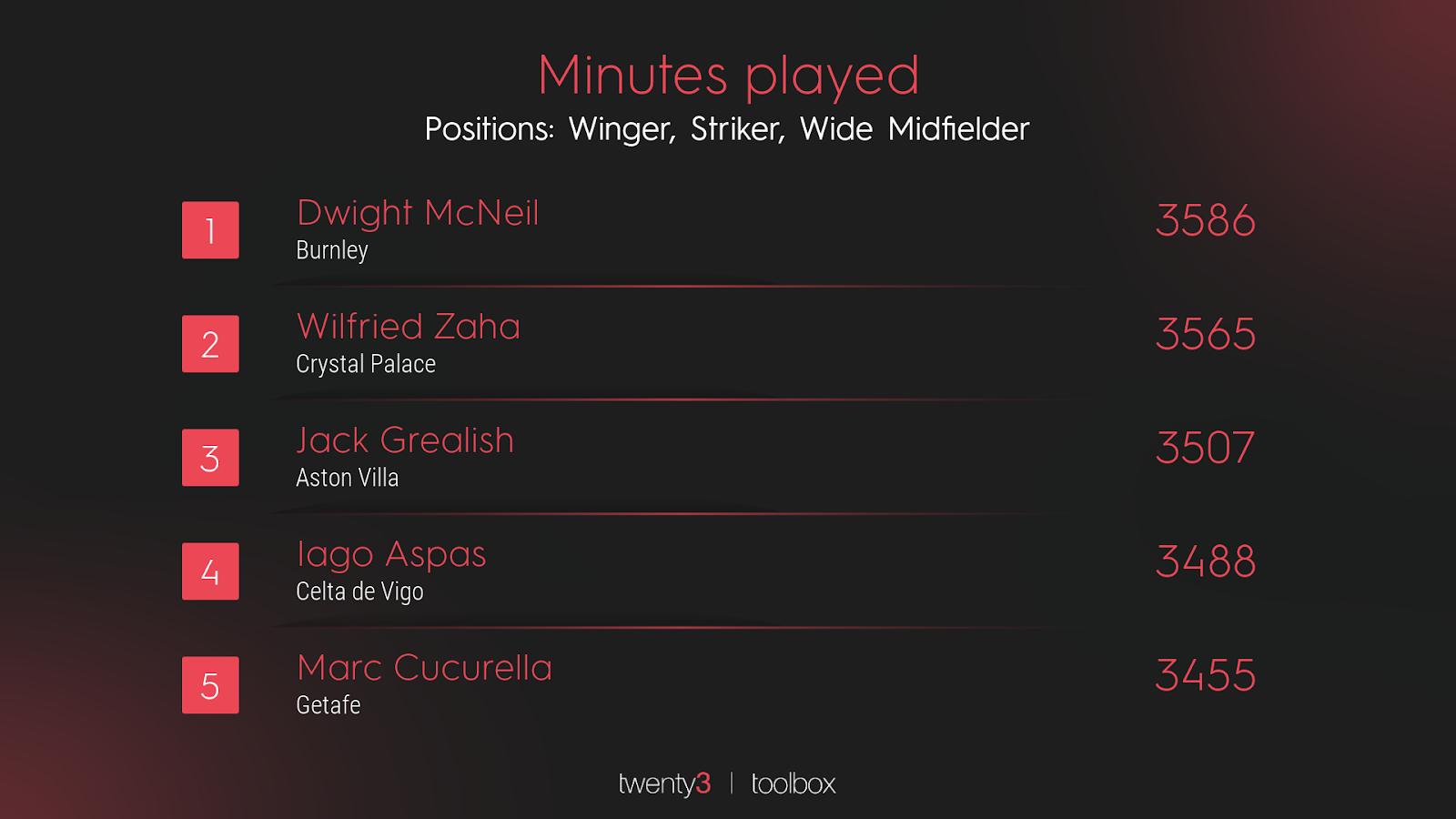 Photo: Twenty3 / Wyscout
Above all else, the Englishman's set piece delivery and crossing has been a vital attribute in Burnley's topflight survival. Although the Clarets' attempt just the 13th most crosses of any side in the league, McNeil's 22 completed crosses is the 6th most of any player in the topflight. His set piece and open play delivery is increasingly a major weapon for a side who rely on their aerial presence to score goals.
Though Burnley mainly rely on long ball's from the back to get the side up the field, with only Liverpool attempting more this season, his ability to carry the ball has been an additional outlet. With 49 dribbles completed, McNeil has more than twice as many successful take-ons as Burnley's second most effective dribbler, left back Charlie Taylor (23 dribbles completed). With few players in the Burnley side capable of bringing the side into dangerous attacking positions, McNeil's surges in possession are key to creating opportunities for The Clarets.
McNeil is nominally a creative presence, scoring just 5 goals in 82 appearances for Burnley. Although his crossing and dribbling ability are more than enough to warrant a spot in Burnley's midfield, his lack of final product is a factor that sees Burnley in the precarious position of 17th in the league.
With 6 goals after 13 matchdays, Burnley have the least goals of any side at this point in the season since Derby County in the 07/08 season. Although just 2 goals between their strikers have been the major culprit for this poor return, McNeil would nevertheless provide even more appeal to a bigger club if he can add this element to his otherwise excellent package.
Fulham
Name: Fabio Carvalho
Date of Birth: August 30, 2002
Position: Attacking Midfielder / Right Winger
Although Fulham have yet to feature a player under 21 in the Premier League this season, the young talent at Craven Cottage is abundant. One such future star is 18 year old England youth international Fabio Carvalho, who has been taking the Premier League 2 by storm in 2020.
In 6 matches for The Cottagers, Carvalho has scored 7 and assisted a further 4, directly contributing to almost half of Fulham U-23's output. His goal tally is also the third most of any player, even more impressive as the two players ahead of him both play at center forward, and have only 1 more goal each although both playing at least 3 games more than Carvalho.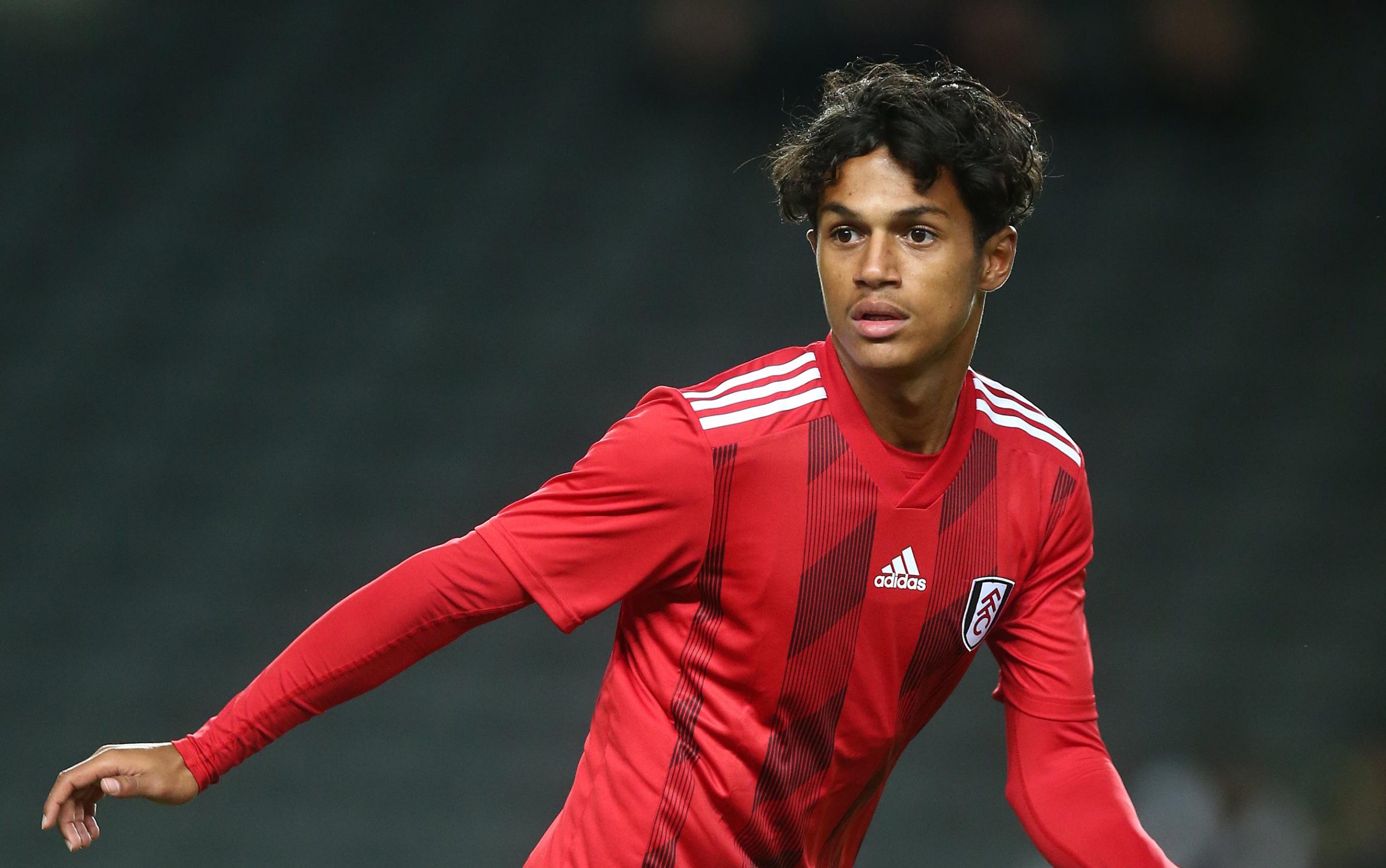 Photo: Pete Norton – Getty Images
Carvalho has long been regarded as one of the biggest talents in English football, breaking into the under 18's at Fulham when he was 15, and now dominating England's under 23 division. With great technique and an element of flair to his game, Carvalho is a joy to watch on the football pitch, a trait that the youngster brought with him since his family moved to South London from Lisbon as a teenager. He always had the talent, however over the past 12 months he has begun to turn his skillful play into consistent returns on the scoresheet, something that has raised his chances of first team action even higher.
Particularly his finishing from outside the box has become a trademark of his game, cutting in from either side and unleashing an incredible shot that leaves the keeper rooted to the spot. Carvalho's two footedness has been an element of his game for quite some time, a horrible conundrum for opposition defenders unsure where to force him.
Although his slender frame and 1,70m height are an issue he must overcome against more physical opposition in the professional environment, providing multiple different avenues to goal and a threat both as a creative and goalscoring midfielder could see him play a role in Scott Parker's bid for survival this season.
With both Harvey Elliott and Ryan Sessegnon leaving The Cottagers in the last two years, Fulham will be doing everything they can to hold onto the next big talent coming through their academy. Having already aroused interest from multiple Premier League clubs, as well as Benfica in his hometown of Lisbon, Fulham have their work cut out in order to keep Fabio Carvalho in South London.
West Bromwich Albion
Name: Conor Gallagher
Date of Birth: February 6, 2000
Position: Central Midfielder
Many pundits had questioned West Brom's summer transfer business over the summer. As well as spending the least of the promoted sides, much of The Baggies' budget went towards Huddersfield striker Karlan Grant. Albeit a quality Championship striker, Grant has scored just 1 goal in 806 minutes of Premier league action.
After arriving for €16.5 million, his poor form in front of goal and the lack of suitable topflight level alternatives has been one of the chief reasons why West Brom sit rooted to the relegation spots. Grant has proven that the step up from the second division to the top flight can be immense, however another new acquisition from the Championship has taken to life in the Premiership with ease, namely 20-year-old Conor Gallagher.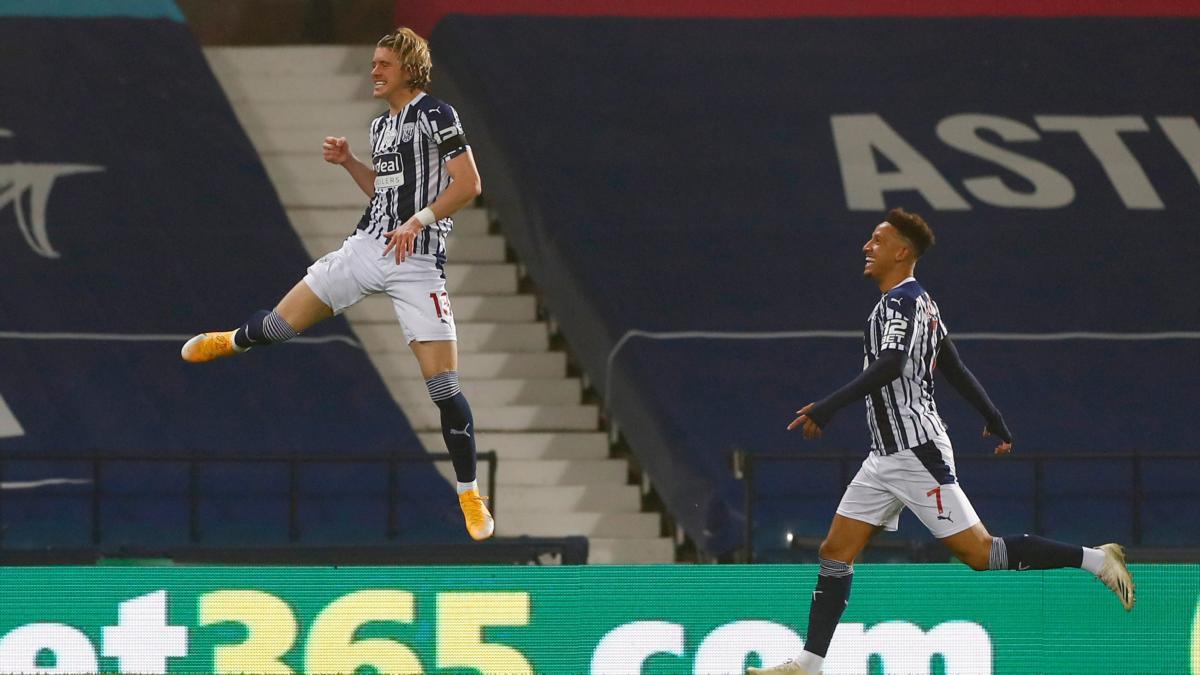 Photo: Pool via Getty Images
What is particularly impressive in Gallagher's emergence as the talisman for West Brom's survival hopes is that he only made his professional debut last August, after Chelsea chose to loan him out to Charlton in the Championship. Across a season in the 2nd division where he featured for both Charlton and Swansea, Gallagher left a lasting impression, featuring in 47 matches, and failing to start just two games across his spell at both clubs.
Gallagher's impact at both clubs is clear to see. At Charlton, Gallagher left the club 3 spots ahead of the drop zone, before the club slid down the table in the 2nd half of the season without his presence and ended the campaign with relegation down to League One.
Just as in Charlton his departure saw the club fall into a downwards spiral, at Swansea his signing cued an upwards trend. Upon his arrival on Matchday 27, the Welsh club sat just outside the final playoff spot, before ultimately nicking 6th place on the final matchday, and qualifying for their first Championship playoffs since top flight relegation in 2018.
What made Gallagher stand out amongst much of the talent in the Championship was his ability to bring attacking impetus from a central midfield position. With 6 goals and 11 assists Gallagher was amongst the most creative players in his position, providing a consistent offensive threat whilst never neglecting his defensive duties.
The Chelsea loanee embodied what it means to be a modern central midfielder, offering equally important qualities both in and out of possession. This translated into a very flexible positioning, with Gallagher popping up all around the pitch to create overloads in wide areas or an extra body in central positions.
Goals have been missing for West Brom this season, with Gallagher's two goals making him the joint top scorer at the club. Although the blame should predominantly fall on the shoulders of the wingers and strikers, Gallagher nevertheless could provide more in attacking areas this season. Particularly his creative output has declined, with Gallagher's glaring 0 assists further backed up by a drop off in final third passes and shots assisted per 90.
With Gallagher in a side battling for survival in the top flight, opportunities to bring his best in possession have been rare, something that will be further accentuated with Sam Allardyce now at the helm. Therefore every rare foray has become even more important, and if he can become more clinical in the opportunities that West Brom craft out, Gallagher will truly see him shine above the rest.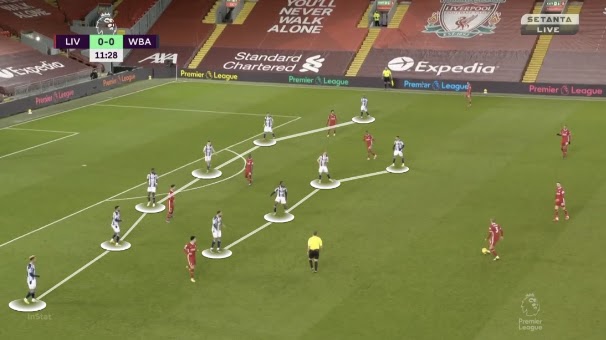 West Brom lined up with a 6-4-0 for much of the recent encounter versus Liverpool. Although Gallagher performed his defensive duties exceptionally, he was rarely afforded an opportunity to showcase his talents in possession. Under  Allardyce, Gallagher will need to utilize every chance he gets in the final third, because they will be few and far between.
Ultimately Gallagher has performed well above expectations, staking a claim to West Brom's midfield and not letting go of it since the seasons began. It is easy to forget that Gallagher is just 20 years old, playing only his second full season of men's football.
Whereas Tammy Abraham required 3 loan moves before truly being of the caliber to lead the line in the Premier League, Gallagher is already looking beyond capable of featuring in a top half Premier League side. With his well-rounded ability and capacity to bring a goal threat from midfield areas, Gallagher's future could still be in South London with his boyhood club.
Sheffield United
Name: Ethan Ampadu
Date of Birth: September 14, 2000
Position: Holding Midfield / Center Back
We swiftly move from one Chelsea youngster excelling on loan to another, this time in the form of 20 year old Ethan Ampadu. Having begun playing professional football for Exeter City when he was just 15 and making his senior Wales debut only 2 years later, Ampadu is one of the biggest talent's on Chelsea's books. Although Ampadu's career stalled last season when he made only 2 starts on loan at RB Leipzig, the midfield-centre back hybrid is highly regarded in South London, with a future at Chelsea still expected.
This season Ampadu has established himself in Chris Wilder's Sheffield United. Although firmly rooted to the bottom of the table with just 2 points after 15 matchdays, Ampadu has personally been able to come out with his head held high. Having immediately returned to the starting 11 after sustaining an injury against Manchester City, Ampadu has played every minute of The Blades' last 4 matches, one of the few signs of optimism in an otherwise forgettable season.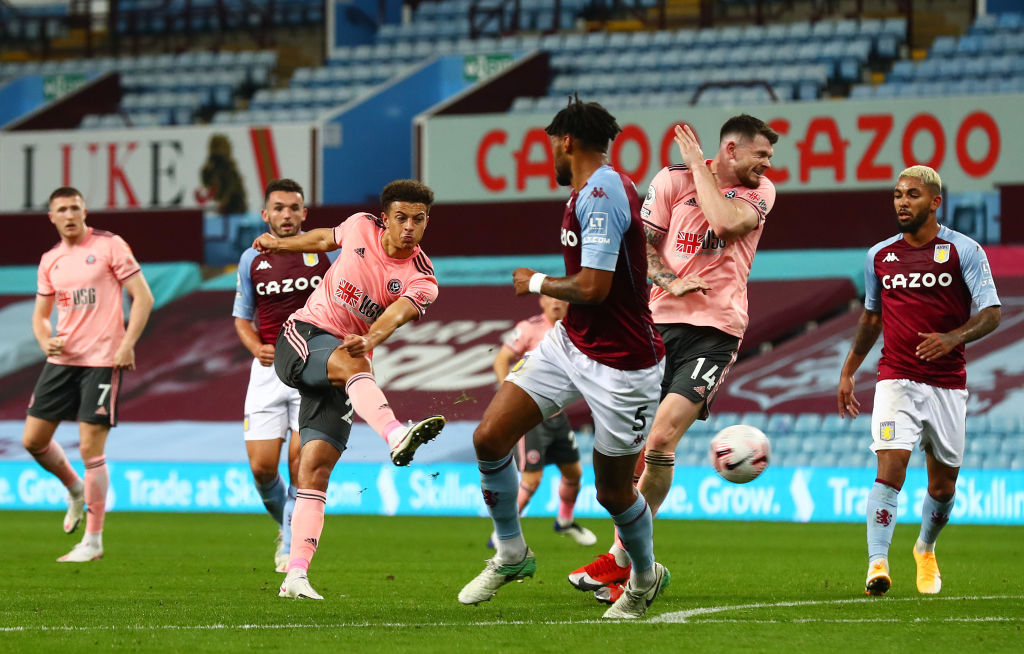 Photo: Clive Rose – Getty Images
Particularly his defensive contributions have been noteworthy, and one of the reasons why United has conceded just one goal in 5 of his 8 starts. Ampadu has won the third most ground duels per 90 of all Premier League midfielders, as well as leading Sheffield United's midfielders in total defensive actions with 11.4 per 90. With an astute reading of the game that comes from his time at centerback, coupled with a dominant aerial presence and quick acceleration speed, Ampadu is an exceptional player to screen a backline.
Ampadu has also been the ideal player for The Blades 3-5-2 that relies on the outside centerbacks to overlap and join attacks. Ampadu's ability to cover for a centerback moving forward is invaluable for this system, with the Welsh international impeccably able to fit into a defense having played there across most of his time at Chelsea and Leipzig.
An ability to play across multiple positions will be an asset to Ampadu throughout his career, as he is able to offer a manager a solution in different formations and tactical setups. Particularly for Wales this has been invaluable, with Ampadu lining up in three different positions across his 7 caps this calendar year.
Although Ampadu is not the primary reason why Sheffield United have the joint lowest goals in the league after 15 matchdays, the Chelsea loanee could nonetheless improve on his ability in attacking moments. With the least final third passes and second least forward passes of any United midfielder, Ampadu does not bring much more to The Blades' possession game past ball retention.
While his attacking game has never been excellent, improvements in these areas will make him indispensable to United's hopes for Premier League survival, and give him another factor in his favor when it comes time to return to Chelsea in July.
Though his iconic dreadlocks are a thing of the past, the Welsh international's talent has been seen in abundance once more this season, playing the most first team football since breaking through at Exeter in 2016. With routine minutes for his club side to go along with his starting role in Ryan Giggs' Wales team, Ampadu is set for a breakthrough in 2021 that will hopefully culminate in a Euros as impressive as Wales' last outing in 2016.
This article is the second installment in Adam Khan's two-part series on each Premier League club's brightest U-21 talent. You can read Part 1 here.
Note: Whilst Aston Villa are currently 5th in the Premier League, they were in the bottom half at the time of Part 1's publication, and as such, they will be included in Part 2 rather than Part 1.
By: Adam Khan
Featured Image: @GabFoligno / Stuart MacFarlane – Arsenal FC / Pool – Getty Images / David Price – Arsenal FC