Ousmane Dembélé: The Revitalization of a Lost Talent at Barcelona
Thomas Müller has finished as the top assist provider in Europe's top 5 leagues in the 2021/22 season, registering 18 assists in 32 matches for Julian Nagelsmann's Bayern Munich. He is followed by Kylian Mbappé, the French superstar putting up 17 in 35 for Les Parisiens, with his Paris Saint-Germain teammate Lionel Messi (26) and Sassuolo winger Domenico Berardi (33) picking up 14 assists themselves.
Trailing them are Ousmane Dembélé (21), Christopher Nkunku (34) and Mohamed Salah (35) with 13 and Marco Reus (29), Karim Benzema (32) and Hakan Calhanoglu (34) with 12 assists. Despite not making his La Liga season debut until November 27 due to injuries, Ousmane has emerged as one of the deadliest playmakers in Europe this season at Camp Nou.
His first assist of the season came in a 3-2 win against Elche on December 18, with Ousmane bagging assists in back-to-back games to close out the year after setting up Ronald Araujo's equalizer against Sevilla. He would have to wait another two months before grabbing his next one in a 4-1 against Valencia, before scoring a goal and picking up two assists the following match against Athletic Club.
After blanking in a 2-1 win vs. Elche, the French winger picked up two assists apiece in his next two games, 4-0 wins against Osasuna and Real Madrid, before setting up Pedri's 72nd-minute winner in a 1-0 win against Sevilla and Pierre-Emerick Aubameyang's equalizer in a 3-2 win over Levante. He would have to wait another month before his next, picking up two in a 3-1 win against Celta de Vigo.
Whilst Ousmane was an unusued substitute in the following 0-0 draw vs. Getafe and played just 33 minutes in the season finale, a 2-0 defeat to Villarreal, it goes without saying that, had it not been for his clutch assists to lead Barcelona to seal second-place with time to spare, he would have likely started both and picked up even more assists.
It is the highest assist tally of his career since his 2016/17 season at Thomas Tuchel's Borussia Dortmund, his lone Bundesliga campaign, when he provided 10 goals and 21 assists to earn a move to Barcelona for the tune of €105 million plus €40 million in add-ons, and the most consistently positive form of his Barça career.
Born in Vernon, France in the northern region of Normandy to a Malian father and a Mauritaniain-Senegalese mother, Ousmane began his development at various local clubs at Évreux before making his way to Rennes in 2010, where he would progress through the ranks before making his debut for Rennes' reserve side in the fourth tier on September 6, 2014.
Coming on in the 78th minute for Zana Alée, he would set up the second goal for Alensy Kourama in a 2-0 win against Guingamp. Two months later, he would grab his first goal at the senior level, coming off the bench and scoring against Laval's reserve side. In total, he'd finish the campaign with 13 goals and 18 matches, which saw him earn the attention of first-team manager Philippe Montanier.
He would make his Ligue 1 debut on November 6, 2015, replacing Kamil Grosicki in a match against Angers — two weeks later, the 18-year-old would get his first start and score his first Ligue 1 goal to open the scoring in a 2-2 draw against Bordeaux.
Following the international break, he would come off the bench and provide an assist in a 2-2 draw vs. Reims before grabbing a goal and an assist in a 2-0 win against Guingamp to end the year.
Dembélé kicked off 2016 by scoring in back-to-back league matches against Lorient and Troyes, a 2-2 draw and a 4-2 win respectively, but he was unable to find the back of the net in a 29-minute cameo in the following match as Rennes lost 3-1 to Ligue 2 side Bourg-en-Bresse in the Coupe de France, a defeat that cost Montanier his job and saw him replaced by Rolland Courbis.
The teenage winger failed to score in his first three matches under Montanier but ended his drought on February 7 and scored an 89th-minute penalty to snatch a point in Lille with a 1-1 draw.
He finished the month with a goal and an assist in a 2-1 win vs. Toulouse, before scoring a hat-trick in a 4-1 win against Nantes, providing an assist in a 2-2 draw to Lyon, scoring a goal and an assist in a 5-2 win over Marseille, and registering a brace in a 3-1 win over Reims, ending the campaign with 12 goals and 5 assists.
This sensational form saw him emerge as one of the breakout stars in European football, earning him a move to Borussia Dortmund for €15 million on a five-year contract as the replacement of Henrikh Mkhitaryan following the Armenian's departure to Manchester United.
Dortmund were coming off a second-place finish under Thomas Tuchel, who replaced Jürgen Klopp in the prior season and was faced with the lofty task of replacing the legendary manager. Like Klopp, he was an adherent of fast-paced football and high-pressing attack, a style that would come to suit the French winger's game to a tee.
Tuchel's side lost three key starters that summer in Mkhitaryan and Ilkay Gündogan, who headed to both sides of Manchester, as well as Mats Hummels, who followed in the footsteps of Robert Lewandowski and Mario Götze and joined rivals Bayern Munich.
After providing two assists in his maiden Champions League match, a 6-0 win against Legia Warsaw, Dembélé would quickly become a decisive member of Tuchel's attack with three goals and five assists in his next 10 league matches, closing out 2016 with a brace of assists in a 2-2 draw to Hoffenheim and a goal in a 1-1 draw against Augsburg. He scored a goal and three assists in an 8-4 assists vs. Legia Warsaw, whilst he would also make his debut for France's national team in September.
His first goal of the new year came on February 4 in a 1-0 win against RB Leipzig, with Dembélé going on to register a goal and an assist in games against Wolfsburg and Bayer Leverkusen, and pick up one assist against Eintracht Frankfurt and Borussia Mönchengladbach, as well as in the final game of the season against Werder Bremen.
After providing an assist in a 3-0 win against Lotte, he picked up a goal and an assist in the following match as Dortmund defeated Carlo Ancelotti's Bayern Munich 3-2 to book their ticket for the DFB-Pokal Final in Berlin. Dortmund, who had lost in the previous three finals to Bayern twice and Wolfsburg, were going up against Eintracht Frankfurt, who were playing their first cup final in 11 years.
Dembélé would go on to open the scoring in the eighth minute, whilst his partner-in-crime Pierre-Emerick Aubameyang scored a second-half penalty to secure a 2-1 win after Ante Rebić equalized for Die Adler at the half-hour mark. He was named Man of the Match as BVB closed out the Tuchel era with their first major title in five years, whilst also being selected in the Bundesliga Team of the Season.
Whilst Tuchel would spend a year out of management before replacing Unai Emery as Paris Saint-Germain manager, Dembélé also departed the Westfalenstadion and joined Barcelona for €105 million plus €40 million in bonuses, becoming the third-most-expensive player in football history behind two PSG summer recruits: Kylian Mbappé, whose Monaco side eliminated Dortmund in the Champions League quarterfinals, and Neymar.
After failing to win the La Liga title for the first time in three years, Luis Enrique's time in charge came to a grinding halt as former Athletic Club manager Ernesto Valverde took the reins.
Whilst the Blaugrana side had won the Copa del Rey and the Supercopa de España, they suffered a second straight quarterfinals exit. Having turned around a four-goal deficit from the first leg and scoring three goals in the final ten minutes to eliminate PSG, they lost to Juventus in the following round.
Neymar's departure to the Parc de Princes left a gaping hole in the left side of attack that the 20-year-old Dembélé was tasked with filling, but after coming off the bench and registering a brace in his La Liga debut — a 5-0 win over Espanyol in the crosstown derby — his first league start saw him injure his hamstring and come off after 29 minutes, an injury that would see him spend four months on the sidelines.
Dembélé returned to action in January but played just two matches before missing another month due to a muscle injury, but he nevertheless maintained fitness and consistency in the home stretch of the season, scoring 4 goals and 9 assists as Valverde's side won the domestic double and fell to Roma in the Champions League quarterfinals.
Valverde's plan was to seek an individual who could cover for Lionel Messi on the left side whilst also complementing Luis Suárez in the middle, either in a 4-4-2 or 4-2-3-1 formation.
After blanking in the season opener, a 3-0 win against Deportivo Alavés, the French winger scored in three straight victories, eventually racking up 14 goals and 8 assists all season and scoring against his second London opponent in 2018 — after scoring vs. Chelsea in the Round of 16, he scored in a 1-1 draw vs. Tottenham in the group stage.
Although Dembélé was sidelined at various occasions of the season due to a spate of injuries, he nevertheless registered 42 appearances in 2018/19 across all competitions, 18 more than the previous season. 2019/20 would not fare as kindly, as he injured his hamstring in the opening match against Athletic Club and was sidelined for five weeks.
After making his return in a 2-1 win over Villarreal, Dembélé scored in a 4-0 win vs. Sevilla but saw red near the end and would have to wait another month to make his next La Liga appearance.
In total, he would make four appearances in the Champions League group stage, one fewer than his La Liga total — Dembélé's final match of the season came in a 2-1 win over Leganés on November 23, 2019, before being ruled out for the rest of the campaign due to various muscle and hamstring injuries.
Valverde would be dismissed in January with Quique Setién taking over, but he would last just seven months before being axed following an 8-2 hammering to Bayern Munich. Dembélé managed to find fitness and consistency under Ronald Koeman, missing just four weeks in December with a hamstring injury and racking up 11 goals and 5 assists in 44 appearances.
Dembélé missed the start of the 2021/22 season with a knee injury and a minor hamstring injury, making his return on November 27 under a new manager — Xavi Hernández.
Whilst he seemed set for a January departure, the French winger ended up staying put and has reaped the rewards, once again forming a dynamic duo in attack alongside ex BVB teammate Aubameyang following his arrival from Arsenal, and enjoying the finest form of his Barça career to guide the Blaugranas out of choppy waters and into a second-place finish.
Having been branded as a wasteful, unprofessional, failed talent in his first few years at the Camp Nou, Dembélé is emerging as a bonafide star in attack, whose ability to use either foot makes him a tough customer and who is capable of making a difference on either flank with his ability to weave past defenders with ease and leave them in his dust with his sheer pace.

He has the capability to drive in and create goal-scoring chances for other attackers to score, and is adept and creating space with and without the ball, and playing as a direct, wide outlet or cutting inside as a more inverted option.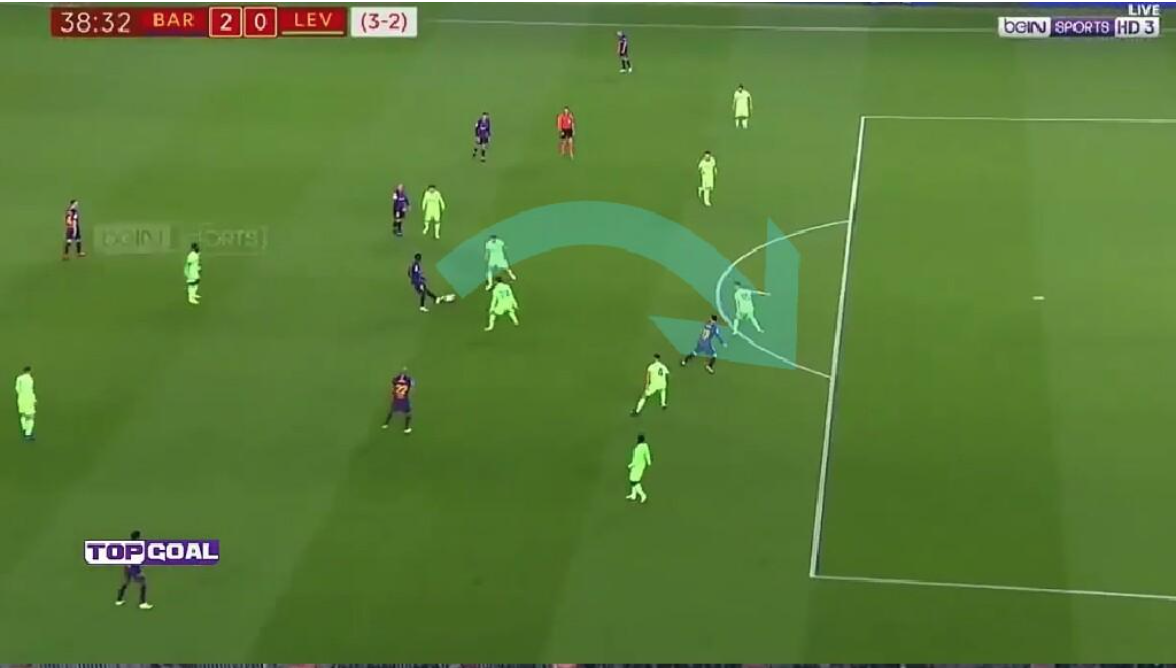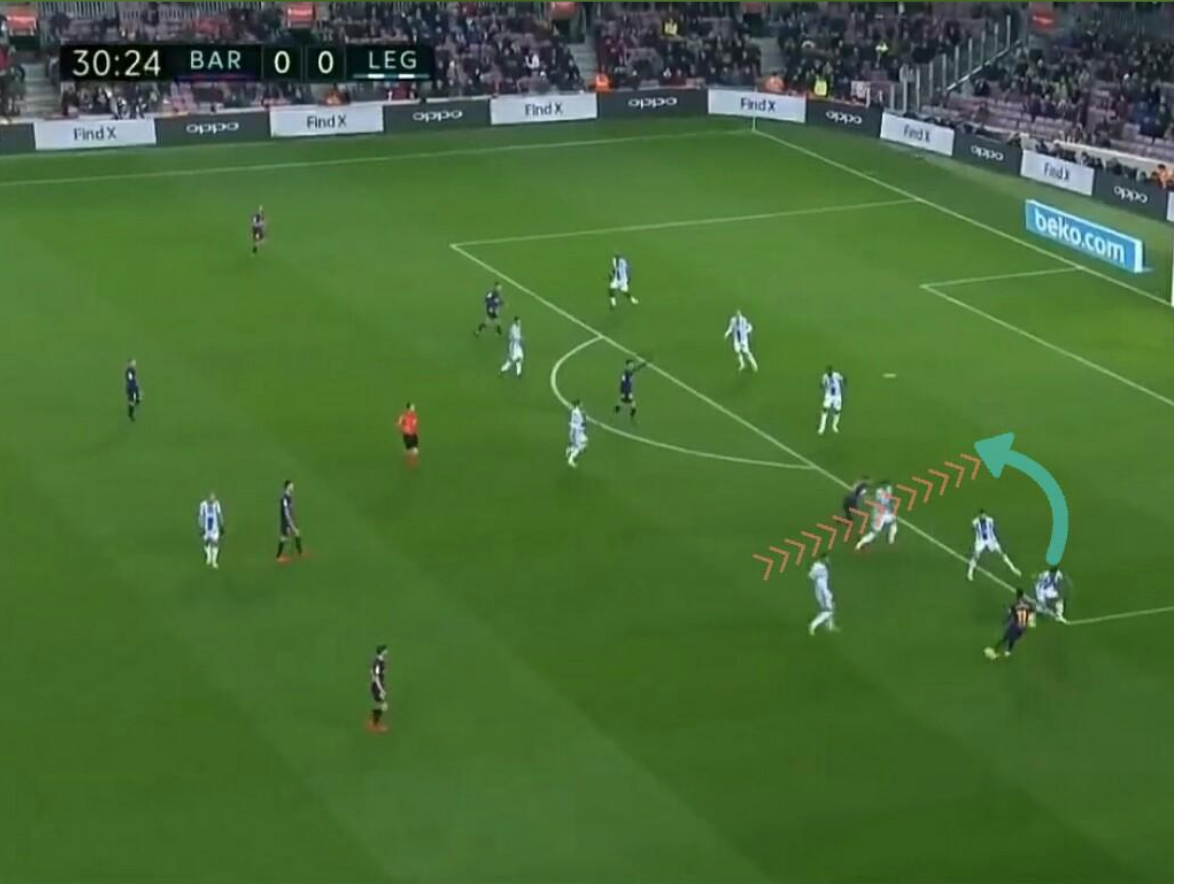 It has been a mixed bag for Dembélé in his five years at Barcelona, but by saving the best for last and delivering the finest form of his Barça career under Xavi in recent months, he has earned himself a mouth-watering contract for this summer, with the 25-year-old's current deal set to expire on June 30.
Whether that contract is with Barcelona or another team like Paris Saint-Germain, Bayern Munich or Chelsea, only time will tell.
By: Ogunniyi Abayomi / @OGUNNIYIABAYOM1
Featured Image: @GabFoligno / Fran Santiago / Getty Images